Deregulation: Nigeria to earn N1trillion annually, create jobs, says Sylva
- The federal government has given more insights on why subsidy was removed from petrol
- The minister of petroleum, Chief Timipre Syla, provided more details on the decision
- Sylva also outlined plans for car conversion in order for autogas to be an option to fuel
PAY ATTENTION: Click "See First" under the "Following" tab to see Legit.ng News on your Facebook News Feed!
The federal government has explained its decision to fully remove subsidy from petrol, saying the country stands to rake in over N1 trillion annually from the initiative.
Minister of state for petroleum resources, Chief Timipre Sylva, made the comment on Thursday, September 10 while speaking to select journalists in Abuja.
According to him, the funds would be deployed to fund other critical components of the economy.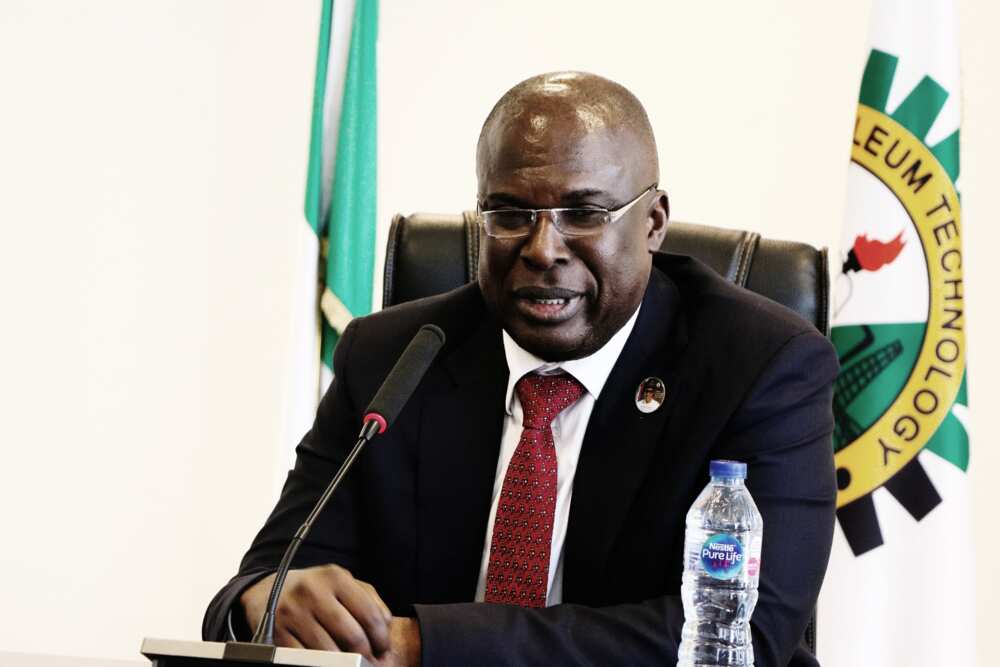 PAY ATTENTION: Install our latest app for Android, read the best news on Nigeria's #1 news app
His words: "It is time for Nigerians to face reality and do the right thing. What is deregulation going to do? It is going to free up a lot more money. At least from the very beginning, it will save us up to a trillion and more every year.
"Successive administrations have attempted to deregulate. But sometimes, some administrations lacked the political will and at other times, the time was not good for it.
"The problem around deregulation is that people must understand first, that the product we are talking about is a derivative of crude oil. It is refined from crude oil. Therefore, it has a direct relationship with the price of crude oil. If the price of crude oil goes up, then you expect that it would reflect in the price of the derivative.
"So, the best time to achieve this we looked at was the time when crude oil prices are low so that Nigerians will get the benefit of those low prices. In March, when we announced the deregulation, the prices were low and that advantage was transferred to the consumer. So, we brought down the price of petrol."
On the plan to roll out car conversion next month, Sylva said: "To give it a human face, we are introducing an alternative fuel. We are giving autogas. Gas will now become fuel for our cars. This programme will be rolled out within the next month.
"Gas will even be cheaper than PMS as it is today. So you see that we are also giving an alternative to the ordinary Nigerians. You now have a situation where tricycle, I pass my neighbour generators etc will convert to gas. So, you connect your gas cylinder in your house to your generator and it becomes easier for you, cheaper and cleaner."
While urging Nigerians not to listen to the antics of the opposition elements, the minister said: "At this moment, let Nigerians not be fooled; there are people who are ready to take advantage of every situation to create anarchy and chaos. And it is these people that are at work now."
Sylva added that the subsidy regime was very fraudulent as only a few benefitted from it at the expense of the public.
"Subsidy only provides an opportunity for rich and unscrupulous Nigerians to steal and enrich themselves at our expense, at your expense. So, ladies and gentlemen, deregulation is actually a policy direction that is good for the common Nigerian," he added.
Recall that the minister of information and culture, Alhaji Lai Mohammed, at a press briefing in Abuja on Monday, September 7 said the angry reactions that have greeted the latest prices of petrol are "unnecessary and totally mischievous."
He said: "The truth of the matter is that subsidizing fuel is no longer feasible, especially under the prevailing economic conditions in the country."
Nigerians storm Abuja to protest fuel hike | Legit TV
Source: Legit.ng