Abubakar Salim biography: age, height, nationality, net worth
Abubakar Salim is an English actor and producer best known for Informer, The Jury, and 24: Live Another Day. The actor currently stars in Raised by Wolves, the HBO Max drama series directed by Ridley Scott. How much do you know about him?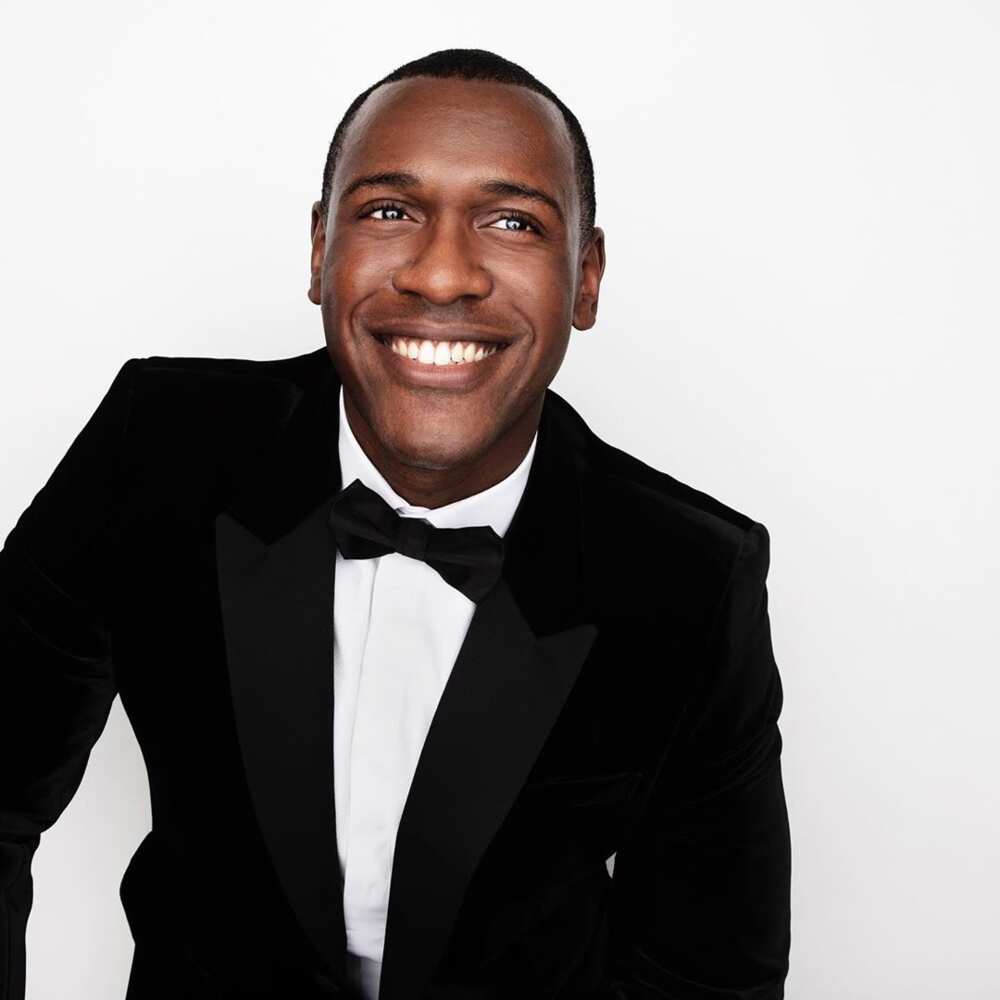 Abubakar Salim is a man of many talents. He is a famous personality among people who are interested in science fiction series and video games.
What is Abubakar Salim nationality? Where does he come from?
Profile summary
Profession: Actor, producer
Date of birth: 7 January 1993
Age: 27 years (as of 2020)
Abubakar Salim birthplace: Welwyn Garden City, Hertfordshire, England
Height: 5 feet 10 inches
Net worth: $100,000 - $500,000
Abubakar Salim biography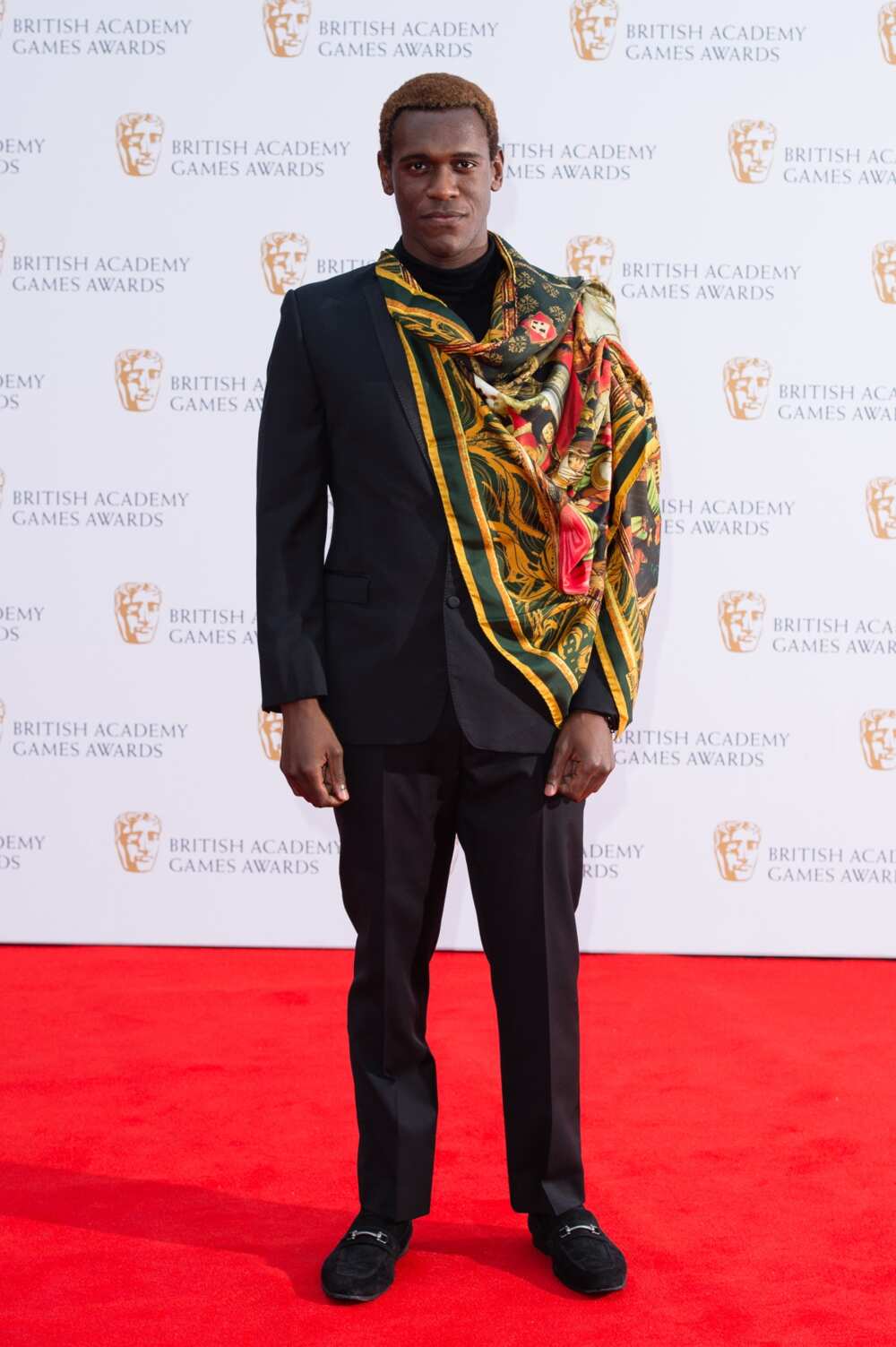 Abubakar comes from Welwyn Garden City, Hertfordshire, England.
His parents, Ali and Rukiya Salim, come from Kenya. The actor acknowledges his African origin:
My heritage, my sense of self, my upbringing FUELS my work and how I express myself. I'm a first-generation Brit, meaning my parents are both immigrants from Kenya. Even though I grew up in Britain, my parents instilled in me the importance of where we came from, and to me, I am so thankful for that connection and reminder. It's definitely part of my identity and I feel blessed by it.
In 2013, the actor lost his father to cancer.
In 2019, the actor posted a picture of his father on his Instagram. He captured it with the most heartfelt thanks to his father.
His mother is still alive. You can also find her pictures on his profile.
Abubakar Salim age
The actor was born on 7 January 1993. As of 2020, Abubakar Salim is 27 years old.
What is Abubakar Salim height?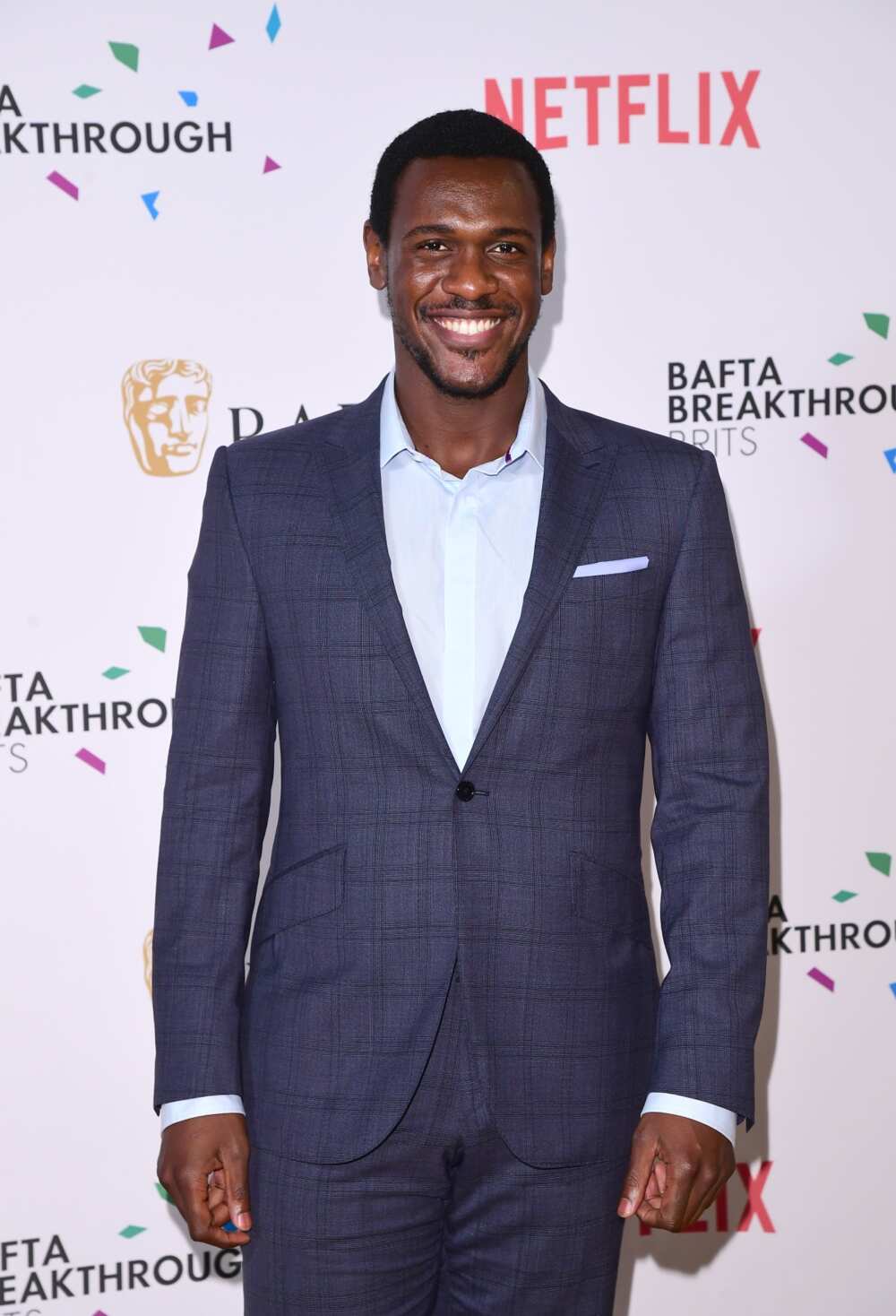 Abubakar is 5 feet 10 inches tall.
Career
Abubakar's career in acting started with the small local theatre bit pieces that he did with the drama club where he grew up with. It was only until he got into a charity-run theatre group called the National Youth Theatre that he decided to be an actor.
He landed his first acting role when he was 16 years old. He then went to LAMBDA drama school in London to work on his craft; he graduated from LAMBDA in 2014.
In 2011, Abubakar debuted in the TV series The Jury, and in 2014, he played a secret service agent in the TV mini-series 24: Live Another Day.
In 2015, he was featured in the TV series Spotless. The actor has also appeared in these TV series:
Agatha Raisin (2016)
Black Mirror (2016)
C.B. Strike (2017)
Fortitude (2018)
Informer (2018)
Jamestown (2018 – 2019)
Today, Abubakar stars in the sci-fi drama series directed by Ridley Scott – Raised by Wolves. The actor features in the series alongside prominent actors such as Travis Fimmel, Aasiya Shah, Felix Jamieson, Jordan Loughran, Winta McGrath, Matias Varela, Amanda Collin, and others.
From Abubakar Salim Instagram profile, it can be seen that the actor has already made friends with some of his co-stars, such as Travis Fimmel.
They take funny pictures and share them with their fans.
Abubakar also voiced Kwaku, African troublesome trucks, and various African characters in the animation movie Thomas & Friends: Big World! Big Adventures! The Movie, which was released on 7th September 2018.
Abubakar has also been a big fan of gaming from an early age. Video games are his source of inspiration. His love for storytelling results from the stories explored in games.
Here are some of the games that helped shape his career:
The Legend of Zelda: Ocarina of Time
Assassin's Creed
Sonic Adventure 2
Kingdom Hearts
Pokemon
He has also voiced various characters in games, such as:
When asked what it would take for a game from Africa to reach the level of titles such as Diablo and Assassin's Creed, the actor revealed:
I honestly believe that the direction the industry is going, by creating the work through passion and purpose, that it will naturally rise and reach levels of that height. People crave new stories and new voices, it's in part of our nature. With healthy collaboration internationally as well, I truly believe that it won't be long until we begin seeing fresh original story worlds from Africa and being explored at a scale similar to that of God of War and Assassins Creed.
What is Abubakar Salim net worth?
Abubakar Salim's net worth as of 2020 is approximately $100,000 - $500,000.
Award nominations
In 2018, the actor was nominated for a BAFTA Games Award in the Best Performer category for his role in Assassin's Creed: Origins (2017).
That same year, he was nominated for a BTVA Video Game Voice Acting Award under the Best Vocal Ensemble in a Video Game and Best Male Lead Vocal Performance in a Video Game categories. Both were for his role in Assassin's Creed: Origins (2017).
Abubakar Salim is a talented actor with an engaging and deep voice. He can quickly shift accents to present his characters in the best way.
READ ALSO: Travis Fimmel biography: Age, height, net worth, is he married?
Legit.ng recently reported about the life of the famous Australian actor Travis Fimmel. After a short hiatus, Fimmel is now back on TV, in the sci-fi epic Raised by Wolves.
Travis Fimmel is best known for portraying Ragnar Lothbrok in Vikings and Anduin Lothar in Warcraft. Before he got into the movie industry, he modelled for Calvin Klein, Gap, and L'Oreal.
Source: Legit.ng