Python bites man's manhood while using the toilet
- Siraphop Masukarat was sitting on the toilet while at the same time watching videos on his phone when he felt a sudden piercing pain on his penis
- The teenager said he only discovered he had been bitten by the reptile when he saw its head sprout from the toilet bowl
- The 18-year-old was rushed to the hospital where doctors recommended three stitches at the tip of the sex organ
PAY ATTENTION: Click "See First" under the "Following" tab to see Legit.ng News on your Facebook News Feed!
A teenager in Thailand has had one of the worst experiences in his life after a snake bit his manhood while he was using a toilet.
Siraphop Masukarat was sitting on the toilet while at the same time watching videos on his phone on Tuesday, September 8, when he felt a sudden sharp pain on his penis.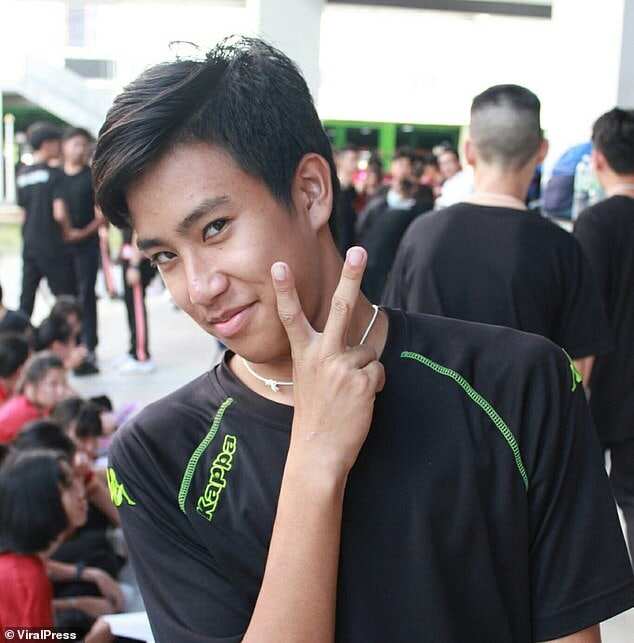 Speaking to Daily Mail about the horrifying ordeal, Siraphop said he only discovered he was bitten by the reptile when he saw its head sprout from the toilet bowl.
"'I was using the toilet but a few moments after I sat down, I suddenly felt pain in my penis. I looked down and saw there was a snake hanging in the toilet. Then there was blood everywhere," he recounted.
The 18-year-old was rushed to the hospital where doctors recommended three stitches at the tip of the sex organ.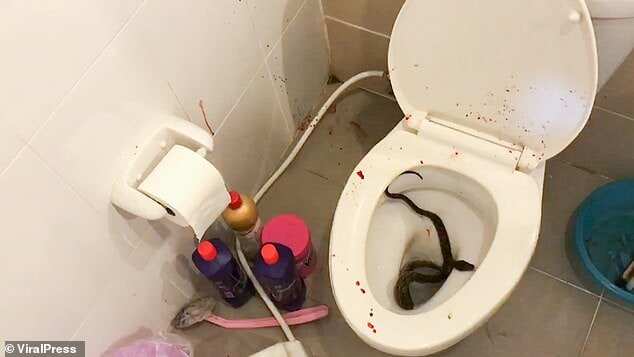 The wound was also treated with an antibiotic wash to kill any bacteria from the python's poison if any.
His mother soon called in animal handlers who rushed to her home so as to rescue the college student who was obviously writhing in untold pain.
The shaken woman who was short of words was at pains to figure out how the snake got into her house and into the toilet.
"It could have been through the drain connected to the toilet. I know the snake really hurt my son but I'm relieved it was only a non-venomous python. If it was a cobra, he would be dead," she explained.
In other news, a woman has lost her life in the southern state of Kerala, India when her husband murdered her by letting loose a cobra in her room.
The husband was alleged to have attempted to kill her earlier with a viper. According to the police, the husband, Sooraj, a 27-year-old man had contacted serpent handlers and had also watched snake videos on the internet.
Nigerian man rescues, shelters snakes and other wild animals for a living| Legit TV
Source: Legit.ng