With minimum wage of N33,000, petrol price isn't low, NLC tells FG
- The NLC has called out the federal government for arguing that petrol price in Nigeria is low
- Lai Mohammed had stated the price of the product in Nigeria is the cheapest throughout Africa
- However, the NLC boss, Ayuba Wabba, said that considering that the minimum wage is just N33,000, this is not true
- Wabba said that the government is seriously pushing Nigerians to the wall
The Nigeria Labour Congress (NLC) has berated the federal government for arguing that the petrol price in the country is the cheapest all over Africa.
The NLC chairman, Ayuba Wabba, speaking on Tuesday, September 8, called out Lai Mohammed, the minister of information and culture, who made the argument, The Cable reports.
Wabba noted that Mohammed's opposition is baseless considering the fact that the minimum wage is just N33,000 with the constant devaluation of the naira compared to the increased value of other African currencies.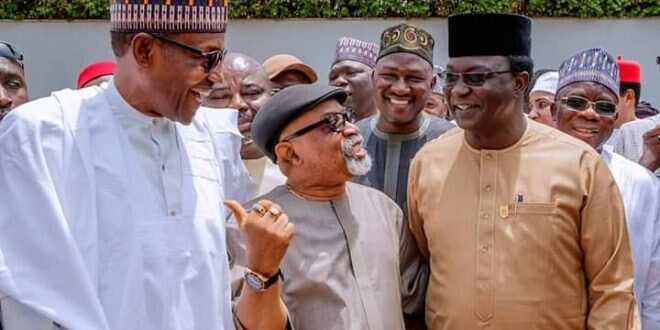 The NLC boss said: "That comparison cannot even stand because our currency has been on free fall and it has been devalued over and over again. So, the basis for comparison is faulty. If they (other countries) have stronger currencies, it means our currency is weak.
"Not only petroleum products but all other commodities are also expensive in Nigeria because of the free fall of the naira. Can they also make the comparison on the basis of the stability of the currencies of other countries over the years and the instability of the Nigerian currency over the last five years?"
Wabba maintained that Nigerians who have been pushed to the wall by the government's decision are already feeling the harsh impacts of the increased price of petrol and electricity tariff.
Meanwhile, Legit.ng reported that the federal government, through the Petroleum Products Pricing Regulatory Agency (PPPRA) had taken its hands from fixing prices for petrol.
This came after the PPPRA's executive secretary, Abdulkadir Saidu, on Tuesday, September 8, announced that henceforth, factors that will determine the retail price of the product will be influenced by demand and supply and the global market.
On behalf of Saidu, Victor Shidok, PPPRA's general manager for administration and human resources, said that in order to prevent abuse of the government's consent, the agency will remain the regulator for marketers.
Saidu said: "This, however, must be in accordance with our code of conduct because as a regulator, it is our duty to protect the consumer and operators must abide by our codes."
5 years after, Nigerians speak about Buhari's administration | Legit TV
Source: Legit.ng