Nigerian government ends oil subsidy, hands off fixing of petrol price
- At last, the downstream arm of the oil and gas sector has been fully deregulated
- This was confirmed by the Petroleum Products Pricing Regulatory Agency (PPPRA) on Tuesday, September 8
- The PPPRA said that the task of fixing the retail prices of petrol has now been left for marketers
PAY ATTENTION: Click "See First" under the "Following" tab to see Legit.ng News on your Facebook News Feed!
Confirmed reports indicate that the federal government, through the Petroleum Products Pricing Regulatory Agency (PPPRA) has taken its hands off from fixing prices for petrol.
This came after the PPPRA's executive secretary, Abdulkadir Saidu, on Tuesday, September 8, announced that from now on, factors that will determine the retail price of the product will be influenced by demand and supply and the global market.
The Cable reports that speaking on behalf of Saidu, Victor Shidok, PPPRA's general manager for administration and human resources, said that in order to prevent abuse of the government's consent, the agency will remain the regulator for marketers.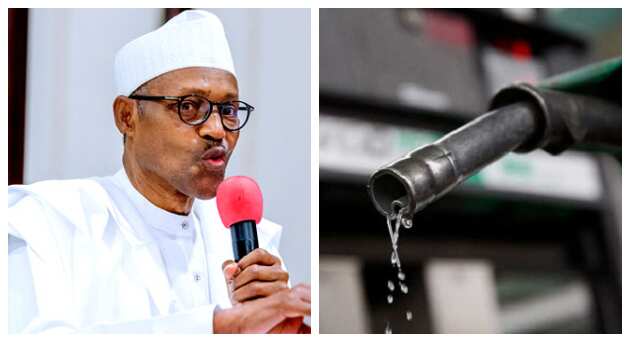 Saidu said: "This, however, must be in accordance with our code of conduct because as a regulator, it is our duty to protect the consumer and operators must abide by our codes."
With this development, the Nigerian government has implemented full deregulation of the downstream arm of the oil and gas sector.
Earlier, Aare Onakakanfo of Yorubaland, Iba Gani Abiodun Ige Adams, vehemently berated the presidency for what he referred to as a resolve that would have a long-term adverse effect on the populace.
The renowned leader said that this was not the kind of change Nigerians voted for in the 2015 general elections.
He lamented: "This is not the kind of change we expected from a government that rode to power with very much hope and expectations from Nigerians."
Gani on Thursday, September 3, went as far as saying that the federal government "has failed in its responsibility to the ordinary Nigerian."
The powerful Yoruba leader pointed out that the government should instead look for ways to help cushion the harsh economic effects of the coronavirus pandemic on the masses.
Before this, the All Progressives Congress (APC) had blamed the opposition Peoples Democratic Party (PDP) and its past governments for the current petrol price increase in the country.
The ruling party was reacting to the PDP's statement where the opposition party criticised the Buhari administration for increasing the petrol price per litre and the electricity tariff in the country.
5 years after, Nigerians speak about Buhari's administration | Legit TV
Source: Legit.ng