Zambian president, citizens mourn death of 22-year-old good luck fish
- President Edgar Lungu and the people of Zambia are mourning the death of a 22-year-old fish
- The fish identified as Mafishi lived in a pond in Copperbelt University and it was believed to have given students of the institution good luck
- The students lit candles and marched around campus to mourn the fish
PAY ATTENTION: Click "See First" under the "Following" tab to see Legit.ng News on your Facebook News Feed!
The president of Zambia, Edgar Lungu, has mourned the death of a fish believed to have lived for 22 years.
The fish, who lived in a pond in Copperbelt University (CBU), is being mourned by everyone in Gambia.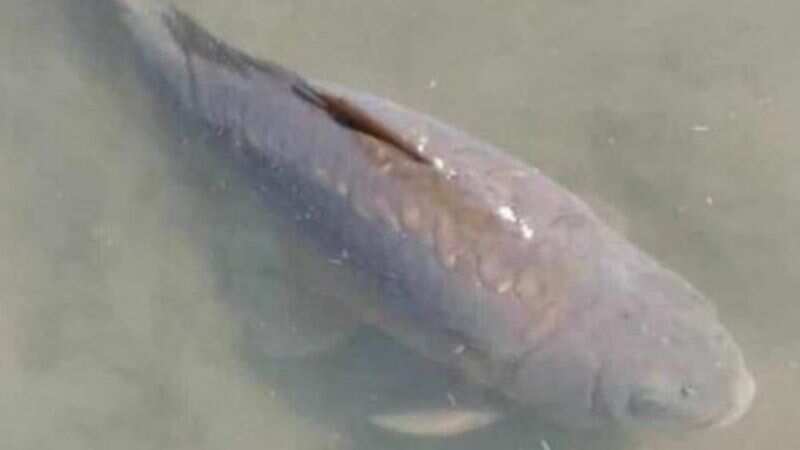 According to a report by BBC, the students of the institution lit candles and marched around campus to mourn the fish identified as Mafishi.
Legit.ng notes that for the last two decades, CBU students have believed that Mafishi would bring them good luck in exams.
Reacting to the death of the fish on Facebook, President Lungu quoted Mahatma Gandhi: "The greatness of a nation and its moral progress can be judged by the way its animals are treated.
"I'm glad you received a befitting send-off. We'll all miss you."
According to CBU student leader, Lawrence Kasonde, the death of the fish is still being investigated.
He said: "It is yet to be buried, we are planning on embalming it."
In other news, a video of a group of baby pigs trying to save a fish went viral on social media and got people talking about how compassionate animals could be.
There is no doubt that animals are compassionate and they go out of their way to help one another, the viral video has further proven it.
In the video, the baby pigs found a fish lying lifeless on the floor and they used their snouts to push it into a nearby river.
The baby pigs were aware of the fact that fish were created to survive in water and not on land, and when they found it on the latter, they wasted no time to push it back to where it belonged.
Nigerian man rescues, shelters snakes and other wild animals for a living| Legit TV
Source: Legit.ng