RevolutionNow: Nigerian youths awakening to fight injustice
A wave of awareness is growing among Nigerian youths and they seem not to be ready to give up and stand up for their rights. This is evident by the massive number of youths joining and supporting the #RevolutionNow revolutionary platform.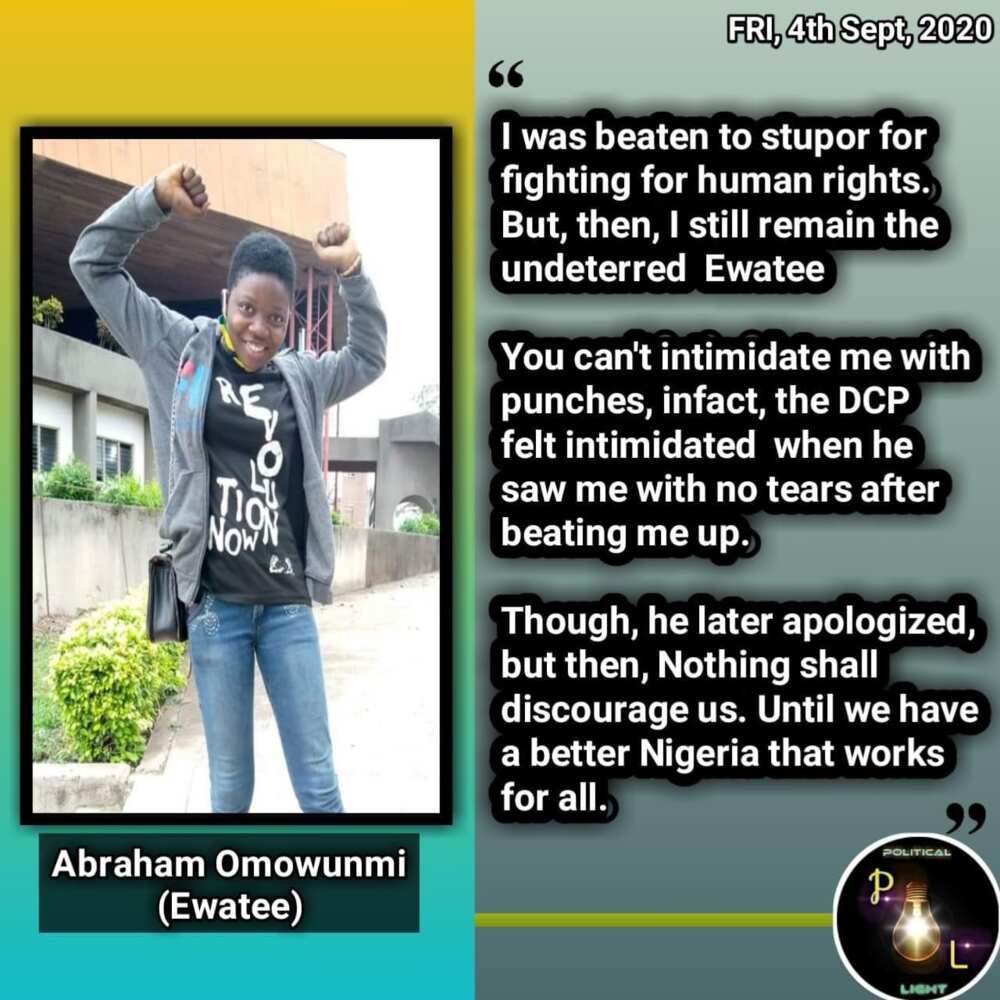 An example is the story of Miss Abraham Mary Omowumi, a 20-year-old and a 300 level Political Science Education Student of OAU, Ile-Ife, alongside nine others, who despite being arrested, harassed and brutalized during a sensitization drive in Iree on Friday, September 4, by a Deputy Commissioner of @PoliceNG‬ in Oshogbo, Osun state, remain courageous and brave in the face of such injustice and stands firmly with the revolutionary platform as she is back on the streets of Ede fueled with renewed energy to keep on fighting for her rights.
20-year-old Omowunmi disclosed that: "I was beaten to stupor for fighting for human rights. But, then, I still remain the undeterred Ewatee. You can't intimidate me with punches, in fact, the DCP felt intimidated when he saw me with no tears after beating me up. Though he later apologized but then, nothing shall discourage us. Until we have a better Nigeria that works for all."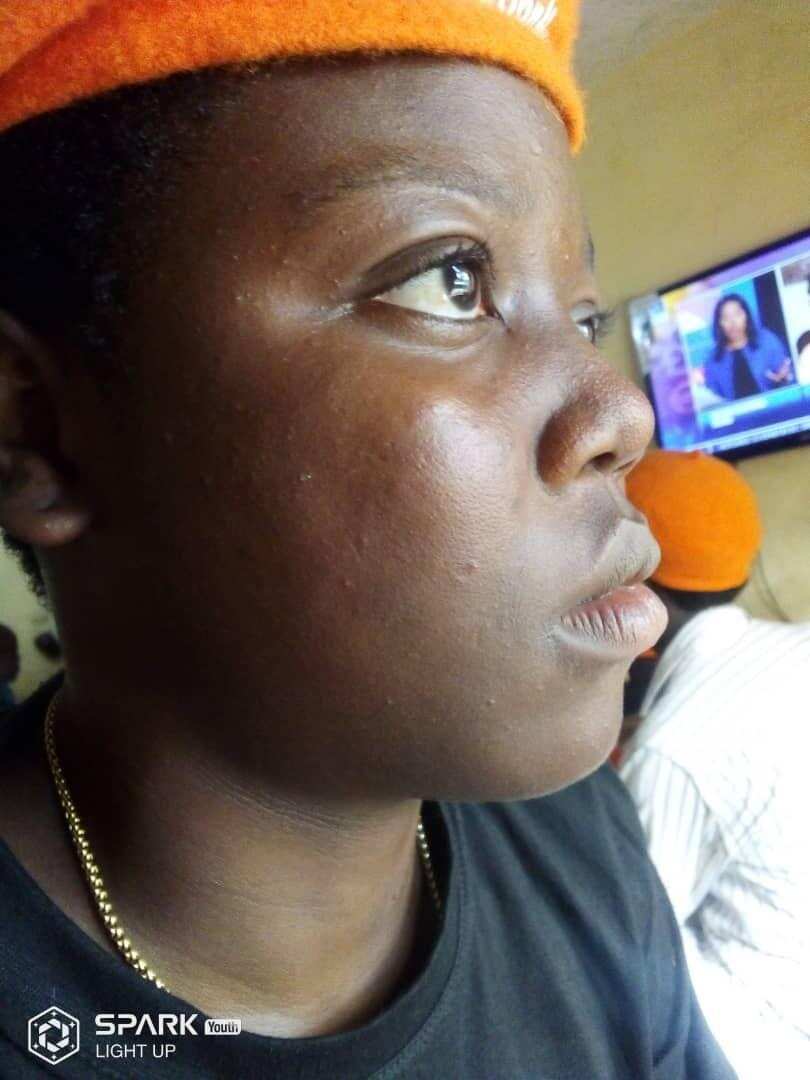 About a month ago, a young female activist also defied her brutalization during #RevolutionNow protest in Abuja and made a defiant video vowing to continue with the protests.
Legit.ng earlier reported that photos and videos on social media indicated that Nigerian security agents used maximum force on peaceful protesters in the commercial city of Lagos and the country's capital, Abuja on Wednesday, August 5.
It was gathered that the protesters were members of Revolution Now, a group of young Nigerians calling for a change in the way Nigeria is being governed over the years.
There were also similar protests in Calabar, Cross River state, Ibadan, Oyo state and Minaa, Niger state. Some policemen had approached them and were discussing with the protesters. While that was on, armed men of the DSS swooped on the protesters and arrested seven.
#RevolutionNow #nogoingback
[Sponsored]
Source: Legit.ng