Hike of fuel, electricity prices anti-people, says Hon. Yusuf
- More prominent Nigerians are reacting to the increase in fuel prices and electricity tarrifs
- A member of the House of Representatives has described the action as 'anti-people'
- Honourable Tajudeen Yusuf said the woes of millions of Nigerians have been further compounded by the federal government's action
PAY ATTENTION: Click "See First" under the "Following" tab to see Legit.ng News on your Facebook News Feed!
Honourable Tajudeen Yusuf, member representing Kabba-Bunu/Ijumu federal constituency of Kogi state has berated the federal government for increasing the pump price of petrol and electricity tariff.
Yusuf, a member of the Peoples Democratic Party, in a statement sent to Legit.ng on Monday, September 7, said with the simultaneous hike in the prices of fuel and electricity, the woes of millions of Nigerians have been further compounded.
According to him, instead of celebrating Nigeria's 60th independence anniversary in a few weeks, "the APC federal government has taken steps to ensure that too many citizens will further wallow in miserable poverty and depression."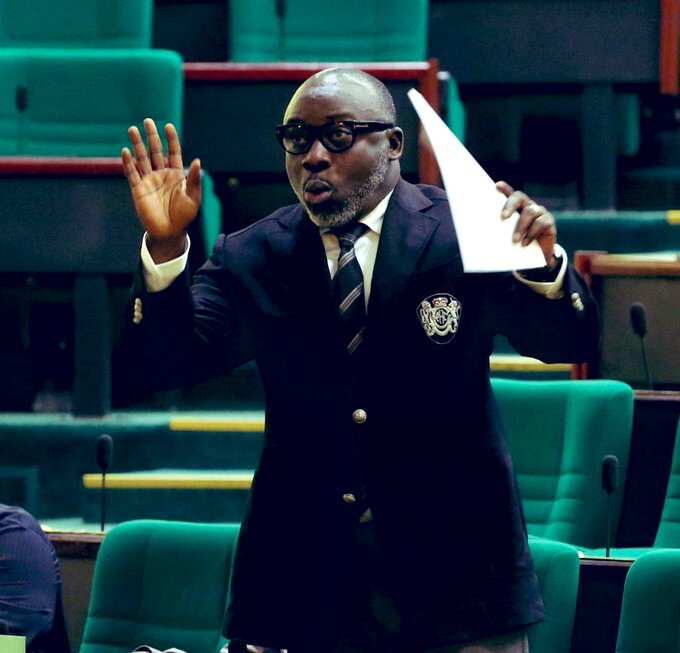 PAY ATTENTION: Install our latest app for Android, read the best news on Nigeria's #1 news app
He continued: "Nigerians emerged from the COVID-19 lockdown, hoping that government's much-expected fulfilment of its populist slogans will follow the good examples of other countries, including nearby Ghana.
"Instead, a few weeks to our 60th independence anniversary, they again brought additional insensitive yokes upon the people.
"Compared with the pre-2015 prosperity era, the cost of one bag of rice rose from N8, 500 to now equal minimum wage, Naira now exchanges for N420 instead of N200 and Nigeria's debts rose from $9. 7 billion to $27 billion while they now look for even more loans."
The House of Rep member accused the Buhari-led government of promising a better life for Nigerians, "but only made Nigeria the poverty capital of the world."
He lamented that the federal government had expended over N500million on feeding pupils during the COVID-19 lockdown, noting such monies should have been used to cushion the effect of the electricity and petrol prices increment.
"Even the Presidential Villa is known for bewildering 2019 budgetary allocations such as N135. 6 million for mere refreshments, another N145 million for foodstuffs and kitchen materials, N22.8 million for flower plants, N576. 7 million for vehicle spare parts," he decried.
He further stated that: "It will forever remain on record that under APC, in just one week alone, worse poverty and uncertainties overtook millions of Nigerians, complicating existing problems that include mass youth unemployment and worsening inflation."
He noted that: "Boko Haram terrorists seem very unimpressed by the current administration's unusual magnanimity in rehabilitating hundreds of its members, even while many IDPs receive scanty attention."
"Even though this administration that promised utopian fantasies is giving the masses very hellish experiences, it is commendable that the latest price hikes are being condemned nationwide," he added.
"It is very unfortunate that the only independence anniversary that the current APC government can give millions of suffering masses are measures with definitive implications of immediately bringing more Nigerians into abject poverty and hopelessness," he concluded.
In a related development, many Nigerians have expressed frustration over the recent fuel price increase by the federal government.
In a poll conducted by Legit.ng on Thursday, September 3, many of the respondents say they are not happy with the new development.
While 47.6% of the respondents say they are frustrated over the price hike, 35.9% say they are angry over the development, 11.2% say they will adjust to the new realities while 5.3% of the respondents are of the opinion that the hike was caused by the COVID-19 pandemic.
Similarly, the Advocacy for Integrity and Economic Development described the increase in the price of petrol and the upward review of electricity tariffs by the Nigerian Electricity Regulatory Commission as "draconian anti-masses policy by a heartless administration."
In a press statement issued yesterday by its spokesman, Mr O'Seun John, the organisation urged the federal government to revert to the initial price of petrol and electricity tariff.
RevolutionNow: Nigerians protest in Abuja, ask for better governance | Legit TV
Source: Legit.ng