Kingsley Moghalu recounts how motorists broke traffic rules in Switzerland
- Kingsley Moghalu has narrated what he experienced in Geneva, Switzerland, while driving in that country
- According to the former presidential candidate, motorists were unruly because traffic light and traffic camera broke down
- Noting that Switzerland is an organised country where defaulters are punished, he said human nature took over because the mechanism enforcing accountability wasn't functioning
PAY ATTENTION: Click "See First" under the "Following" tab to see Legit.ng News on your Facebook News Feed!
Former presidential candidate Kingsley Moghalu has taken to social media to narrate how motorists became unruly when he was driving in Geneva, Switzerland, some time ago.
Moghalu said because the traffic light and the traffic camera that catches violation broke down, motorists threw caution to the wind and drove without regard to traffic rules.
He tweeted: "Driving one day in Geneva years ago, I met a "traffic jam" at a popular junction. Everyone was maneuvering to get ahead. Chaos. Car horns were honking (unbelievable!). Was I in Lagos? The problem: both the traffic light and the traffic camera that catches violations broke down.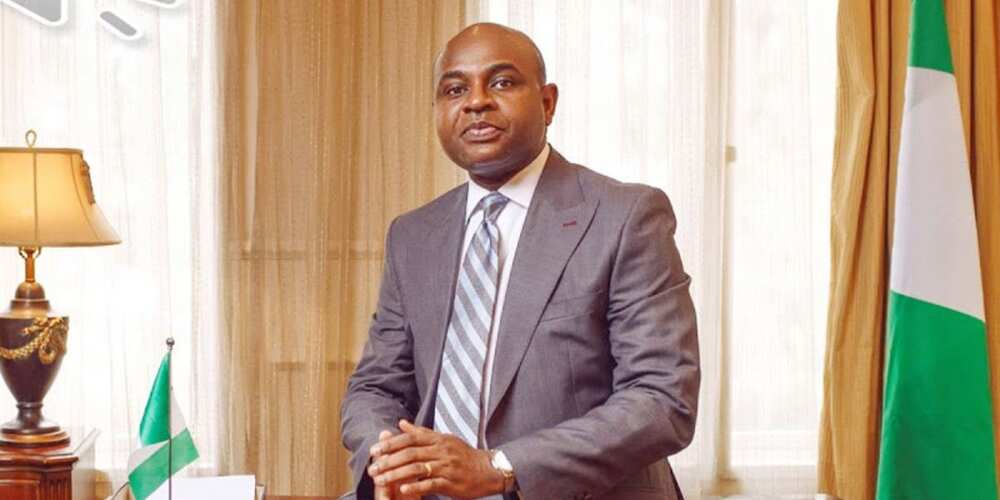 "Once everyone could see that the mechanism that enforced order and accountability wasn't functioning, human nature took over."
He said Switzerland is an organised country because the laws are enforced, and anyone who breaks traffic rule gets punished for it.
Moghalu continued: "But the cameras capture your vehicle number and you promptly received notice of a fine in your mail box. If you fail to pay it, life can get, well, uncomfortable and complicated! That's how and why functioning societies work."
He added:
PAY ATTENTION: Install our latest app for Android, read the best news on Nigeria's #1 news app
Meanwhile, Legit.ng previously reported that Moghalu narrated his encounter with a plumber while working for the United Nations in Switzerland.
Moghalu said he called a plumber to fix his broken toilet at home, and when he arrived with a BMW car, he was surprised that a plumber could be using such a car.
The ex-presidential candidate tweeted: "He arrived, knocked on the door. I opened. Parked in my driveway was a BMW. "Is that your car"? I asked. "Oui", he replied. Is this a plumber?, I wondered silently."
He said he gasped when the plumber gave him his bill after fixing the broken toilet, adding that the link between the plumber's labour cost and the life he could afford became clear to him.
Which country would you leave Nigeria for? | Legit TV
Source: Legit.ng