Barcelona in serious crisis after being accused of economic crimes against Messi
- Barcelona appears to have secured Lionel Messi's stay after two weeks of intense battle
- Latest reports have it that the club has been dragged to a judge to investigate possible economic crimes against the Argentine
- It was alleged that Barcelona possibly hired a consultancy firm to batter the player's image online
PAY ATTENTION: Click "See First" under the "Following" tab to see Legit.ng News on your Facebook News Feed!
Barcelona have been dragged to court by Catalan police which filed a report against the club for possibly hiring a social media consultancy firm I3 Ventures to rubbish the player's image online according to Spanish outlet El Mundo and cited in Dailymail.
Recall that in March, Messi was also in a scandal as his name was smeared by social media accounts linked to I3 ventures, a company that was working with Barca.
However after a very turbulent season, Messi handed the club his transfer request and for about two weeks, there were torrents of news about the player, which mostly appear negative.
And according to Spanish newspaper El Mundo the Catalan police force have filed a report to the judge investigating Barcelona's hiring of social media consultancy I3 Ventures suggesting 'possible economic crimes'.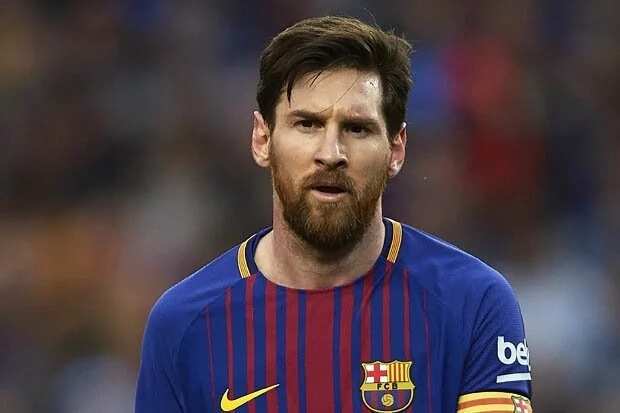 It was striking that the payments to the company were broken down into amounts of less than €200,000 meaning they evaded the club's internal checking mechanism.
And on April 9 the situation went beyond normal when six members of the board led by Josep Maria Bartomeu resigned their positions.
Two of the club's four vice-presidents namely Emili Rousaud and Enrique Tombas as well as directors Silvio Elias, Josep Pont, Jordi Calsamiglia and Maria Texidor threw the towels.
These six men are said not to be satisfied with the nature at which president Josep Bartomeu has been running the club without making use of their suggestions.
Rousaud told RAC1 at that time: "I think someone has had their hand in the till, although I don't know who. You pay €1m (to I3 Ventures) for a job that has a market price of €100,000. I don't know who it was, but I can have an idea, although I don't think it was someone on the board."
Legit.ng Lionel Messi is expected in training on Monday, September 7 according to latest reports from Spanish outlet Marca, after the Argentine had stayed away from the squad over his future.
Messi failed to report to training ahead of the new season, but after what was a 'manic two weeks', the player had decided to remain with the Blaugrana for another year.
Sports Bants: NFF launches new Super Eagles jersey, is it the best ever? | Legit TV
Source: Legit.ng