6 things women do unconsciously that men love
BY CHINENYE UGONNA
What are those weird things you see a woman do randomly that make men go crazy? Following my recent post on things that men do that make women drool over them, it is only right I do the male version.
There are so many things women do unconsciously that make men fall head over heels for them. Let's get to it: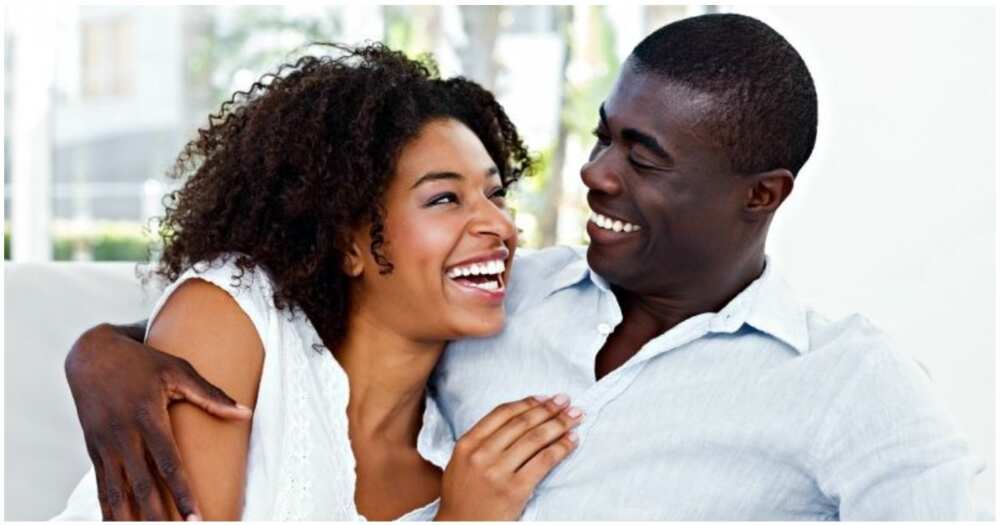 1. Biting their lips:
Females unconsciously do this without knowing how this makes a man go loco. It sounds weird but true. This could also be because most men find this s3xy.
2. Minimal make-up:
Sometimes less is more. Most men find women with minimal make-up more attractive.
PAY ATTENTION: Click "See First" under the "Following" tab to see Legit.ng News on your Facebook News Feed!
3. Great sense of fashion:
There is nothing more attractive than a lady who smells and looks good with a great sense of fashion. Men literally drool over women who can rock a good outfit and a nice perfume.
4. Making the first move:
As much as most naija babes will rather die than try this, men actually love when a woman makes the first move. First move, in this case, could be anything like the first kiss, or you talking to a guy you find attractive. Most men like a girl who could start up the first conversation because it exudes confidence especially when you are able to hold a decent conversation which leads me to my next point.
5. Holding intelligent conversations:
Ever heard of sapio-sexuals? This is where they come in. This goes both ways for men and women. No one wants to hold meaningless conversations. Men find ladies who could hold up a decent conversation intelligently while spitting facts on a topic they are very knowledgeable about.
6. Nicely done nails:
Believe it or not, these men notice. Some are even foot f*tish for ladies who have really nice feet. Let's be honest, a nicely done manicure and pedicure that is clean and nicely painted is a win all day every day.
PAY ATTENTION: Do you have news to share? Contact Legit.ng instantly
As usual, I didn't stop there, I had to meet a few friends to find out cute random things that women unconsciously do that make the men crawl at our feet.
Popular comedian, Funnybone said he loves girls with cute smiles. "I think I am a huge fan of girls with cute smiles. It seems like when they smile, the world just seems like a better place".
Ifeanyi Nwoko, an Abuja based journalist, says he likes females with gap teeth. "I like females with gap teeth. I like it when women take charge during intercourse. I like girls who have the charisma that when they walk into the room, you can see her confidence through her carriage. I find it really attractive. I like girls who love local foods like abacha."
There you have it! These are little things women do unconsciously that make men do whatever they say. Try any of these ladies and thank me later!!
PAY ATTENTION: Get the Latest Nigerian News on Legit.ng News App
Meanwhile, there are certain things men do that make women go "loco" without even speaking.
Crazy in this context means one thing that makes the woman tingle for a second when he walks past. It could be the most random thing.
It's really interesting how the smallest things could make you look attractive. Check out 6 things men do that women love.
Relationship Matters: Is it right to confront your partner's bad friend? | Legit TV
Source: Legit.ng