From poor as hell: Forbes officially declares Tyler Perry a billionaire
- Tyler Perry was announced as a billionaire by Forbes through a publication on Tuesday, September 1
- Forbes estimates his net worth at $1 billion (N389,110,000,000)
- He joins a group of black billionaires that includes Michael Jordan, Oprah Winfrey, Jay-Z, and Kanye West among others
PAY ATTENTION: Click "See First" under the "Following" tab to see Legit.ng News on your Facebook News Feed!
American actor and director Tyler Perry has officially joined the billionaires club.
In a report by Forbes, the actor and entrepreneur is now worth a billion dollars, (N389,110,000,000). Thanks to his dedication.
The publication arrived at the conclusion by breaking down Perry's assets, including $300 million (N116,733,000,000) in cash and investments, a content library worth $320 million (N124,515,200,000), his sprawling Atlanta studio, and multiple personal properties.
Perry joins a group of black billionaires that includes Michael Jordan, Oprah Winfrey, Jay-Z, and Kanye West.
Tyler Perry's net worth
Forbes estimates the actor has earned more than $1.4 billion in pretax income since 2005, which he used to buy homes in Atlanta, New York, Los Angeles, and Jackson Hole, Wyoming, as well as two planes.
The renowned playwright was once homeless and raised in poverty in New Orleans.
"I love when people say you come from 'humble beginnings,' " he says. "[It] means you were as poor as hell." It also makes success sweeter. "Ownership," he adds, "changes everything," he told Forbes.
The publication estimates his net worth at $1 billion, with a clear path to future membership in The Forbes 400.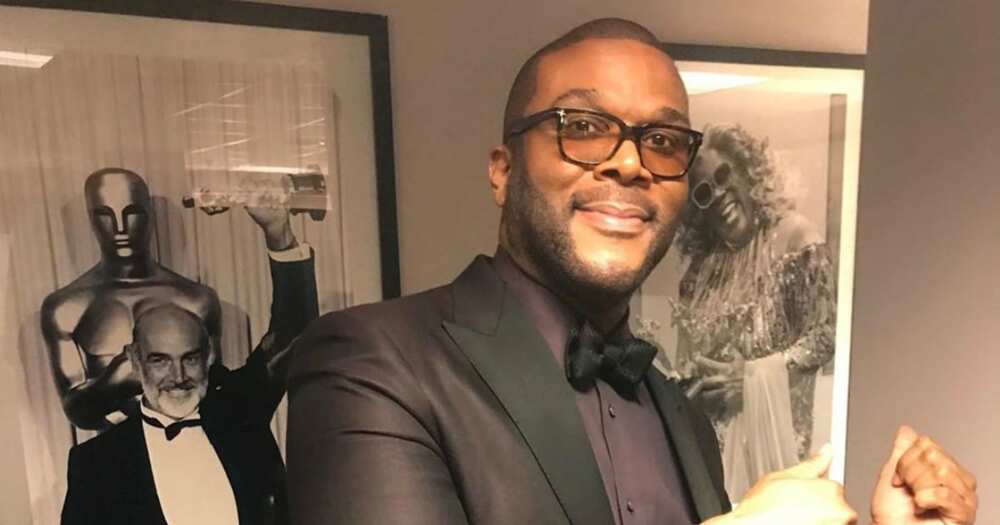 In the report that was released on Tuesday, September 1, the 51-year-old filmmaker owns the entirety of his creative output.
He has produced more than 1,200 episodes of television, 22 feature films, and at least two dozens of stage plays, as well as a 330-acre studio lot at the edge of Atlanta's southern limits.
In other news, Legit.ng reported that Elon Musk, the co-founder of Tesla, overtook Mark Zuckerberg to become the world's third-richest person with a total net worth of $115 billion (N44,434,850,000,000).
Daily Mail reports that the two people who are leading the billionaire club and richer than the PayPal founder are Jeff Bezos and Bill Gates who have $202 billion (N78,050,780,000,000) and $125 (N48,298,750,000,000) billion going by Bloomberg Billionaires Index.
Would you rather have money or be poor and have a good family? | Legit TV
Source: Legit.ng