Singing dogs thought to be extinct rediscovered after 50 years
- The last breed of the singing dogs also known as the New Guinea dogs was seen in 1970
- In 2016, scientists spotted wild dogs with characteristics similar to the New Guinea dogs
- Research work that involved collection of the dog's blood, hair, scat, tissue and saliva samples began
- A comparison of DNA extracted from blood collected from three of the dogs suggested they had very similar genome sequences with the singing dogs
- Researchers noted that the New Guinea dogs were swift in climbing and jumping just like cats
- Their unique harmonic wailing was linked to the song of the humpback whale
PAY ATTENTION: Click "See First" under the "Following" tab to see Legit.ng News on your Facebook News Feed!
A rare breed of dog that has the ability to sing by producing harmonic sounds has been rediscovered after 50 years of being presumed extinct.
The dogs popularly known as the New Guinea singing dogs were last seen in 1970 and scientists thought they were extinct until 2016 when some breeds that exhibited similar characteristics were spotted on remote Papua highlands in Indonesia.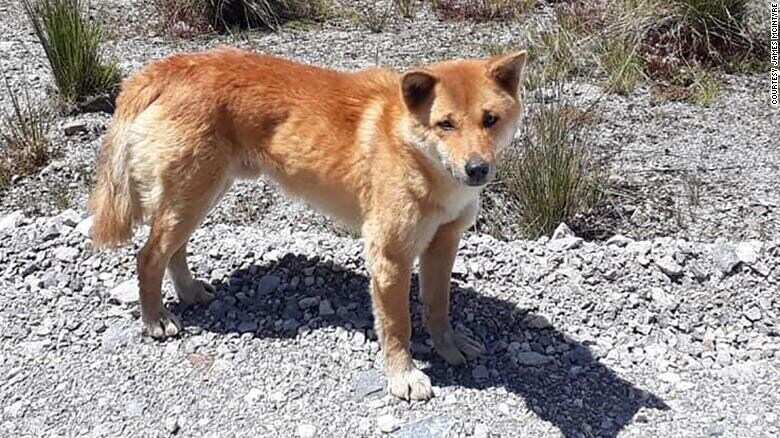 According to CNN, the researchers studied their DNA comparisons but did not come to a proper conclusion until 2018 when a new team went back to the highlands and collected fresh biological samples of the wild dogs.
A new expedition returned to the study site in 2018 to collect detailed biological samples to confirm whether these highland wild dogs truly are the predecessors of the singing dogs.
The team collected blood, hair, scat, tissue and saliva samples. The researchers also took the dogs' measurements, weight, age and general health and body condition, and two animals received GPS collars in order to study their travel habits and territories.
A comparison of DNA extracted from blood collected from three of the dogs suggested they have very similar genome sequences and were much more closely linked to each other than any other canine, according to research published in the journal PNAS.
"They look most related to a population of conservation biology new guinea singing dogs that were descended from eight dogs brought to the United States many, many, many years ago, said Elaine Ostrander, an investigator at the National Institutes of Health and senior.
Although there have been photographs and unverified reports on the existence of New Guinea dogs in recent years, researchers were worried that the unique dogs could have become extinct due to loss of habitat and mixing with feral village dogs.
PAY ATTENTION: Install our latest app for Android, read the best news on Nigeria's #1 news app
In other news, rare images of Cross River gorillas with multiple babies in Mbe mountains have been captured by conservationists.
The images are proof that the subspecies once feared to be extinct is reproducing amid protection efforts.
John Oates who helped establish conservation efforts for the gorillas more than two decades ago was excited about the new images.
Nigerian man rescues, shelters snakes and other wild animals for a living| Legit TV
Source: Legit.ng