Man dies days after securing his resting place beside late wife's grave
- A heart-wrenching story of a couple has been shared by Brandon Stanton, the author of Humans of New York
- The couple's story was narrated on social media by their daughter, after which Brandon shared it on his Twitter page
- The husband, pained that his wife was dying, promised her that he would join her and kept his promise
PAY ATTENTION: Click "See First" under the "Following" tab to see Legit.ng News on your Facebook News Feed!
Brandon Stanton, the author of Humans of New York, has taken to Twitter to share a story of a lady whose father passed away shortly after her mum died.
Brandon with the Twitter handle @humansofny shared pictures of the family and a screenshot of the story on the microblogging site.
The unidentified lady said her father had five daughters and whenever he came home from work, they would all line up to give him a kiss, but he always kissed her mother first because she was his first love.
She said: "We'd drive for hours, and the whole way he'd be singing to my mother. It was a normal thing for us, because we were used to it. But that kind of thing wasn't normal in our culture.
"We used to have these karaoke parties with our extended family, and everyone else would sing normal songs. But papa would choose these old, romantic boring songs. And he'd sing directly to mama. She loved every second of it."
The lady went on to narrate how her father's love for her mum never depreciated even when she was down with a brain tumor.
She said: "After every surgery, more and more of her would slip away. When she couldn't walk properly anymore, she grew embarrassed of her limp. So papa held her hand wherever they went. He would sit next to her bed and stroke her cheek, and recite the Quran until his lips went dry."
The lady said when her mother was dying, her father whispered to her that she would not be alone and that he was coming with her.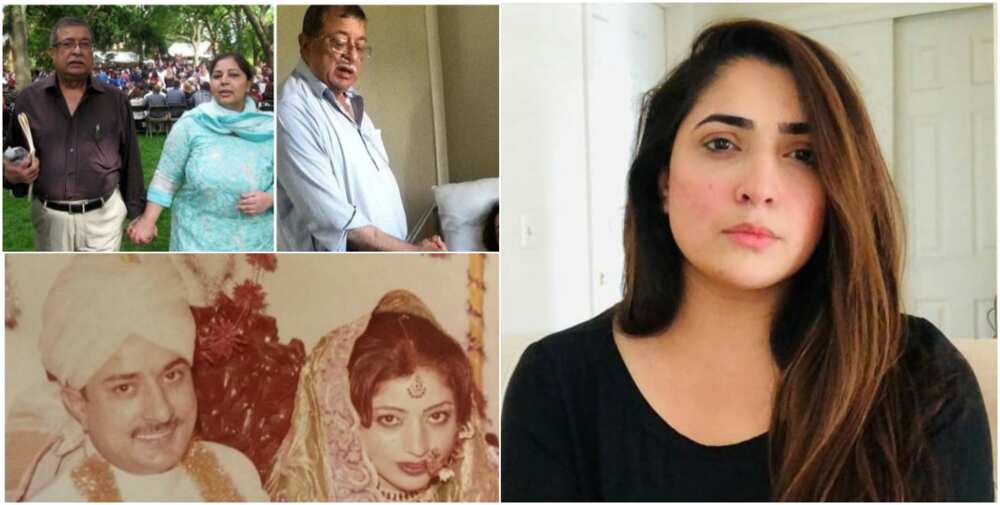 When the woman passed away, her widower would visit by her grave on a daily basis and even applied for the plot next to her.
The lady said: "He applied for the plot next to her, and every few hours, he'd ask if the cemetery had called. He was obsessed. When the paperwork finally arrived - I rolled my eyes. But he was quiet."
According to the lady, for the next two days, he barely said a word and on the third day, he walked in front of their door and told her he wasn't feeling well.
PAY ATTENTION: Install our latest app for Android, read the best news on Nigeria's #1 news app
She added: "I bent down to help him with his shoes, but he collapsed on the floor. There wasn't time for him to suffer. Because by the time the ambulance arrived, he was already gone."
Meanwhile, Legit.ng previously reported that a couple who were married for 53 years died of COVID-19 within an hour of each other, spending their last moments together holding hands.
The disclosure was made by their son who told CNN that Betty and Curtis Tarpley met in school and fell in love with each other.
Market Survey: Coronavirus cannot kill everyone in Nigeria | Legit TV
Source: Legit.ng