Oumou Sangaré biography: Who is the Malian Wassoulou singer?
Oumou Sangare is a Malian Wassoulou musician with a captivating voice. She is also known as "The Songbird of Wassoulou." She is an internationally renowned award-winning singer, composer, and businesswoman who uses her work to advocate for women's rights and oppose child marriage and polygamy in Mali.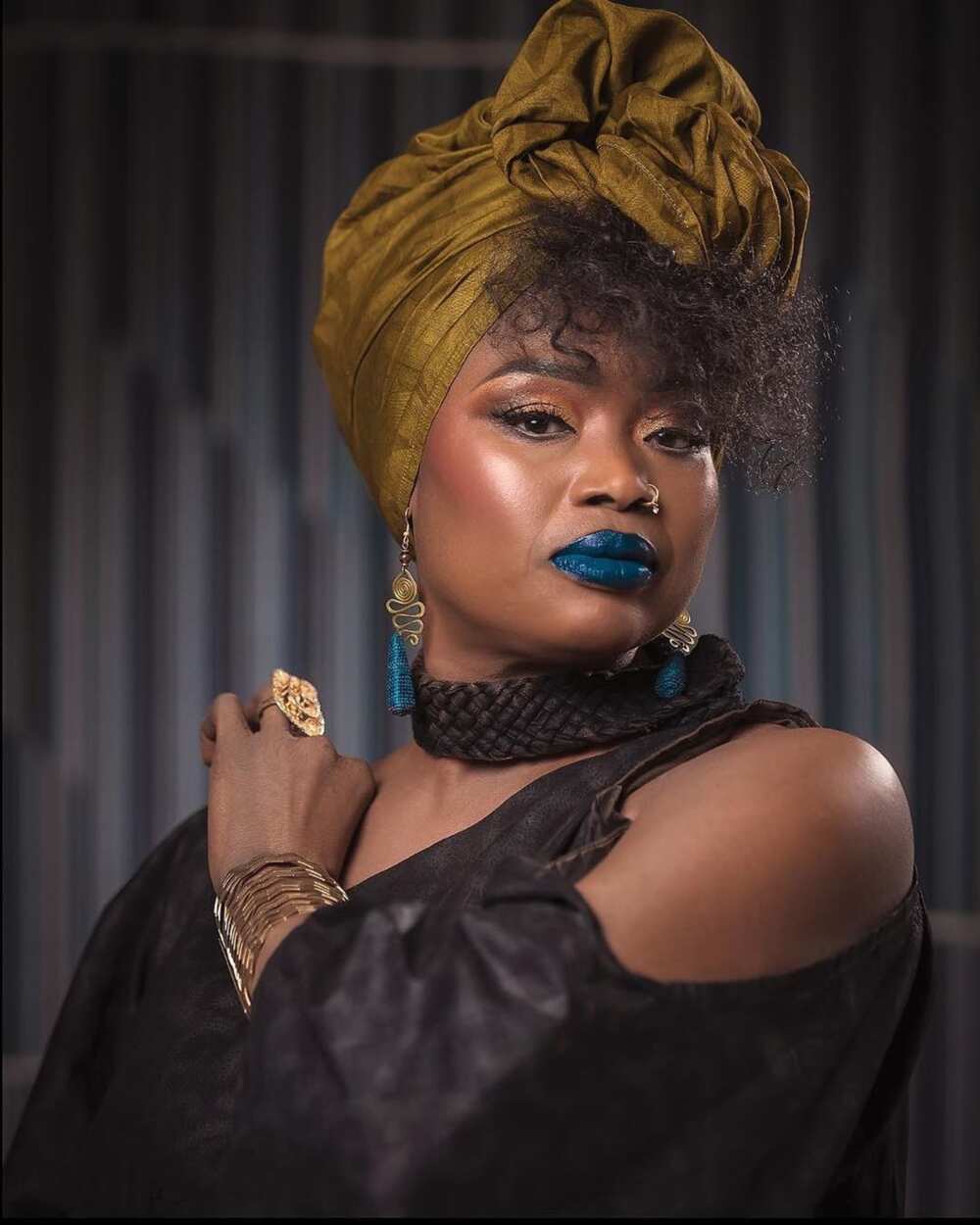 Oumou Sangaré is known for championing women's rights through her music and advocacy. She boldly addresses themes like child marriage, polygamy, and female circumcision in her songs.
Profile summary
Name: Oumou Sangaré
Age: 52 years old (as of September 2020)
Date of birth: February 25, 1968
Place of birth: Bamako, Mali
Nationality: Malian
Zodiac sign: Pisces
Height: 6' 1" (185 cm)
Marital status: Married
Occupation: Musician, businesswoman
Net worth: $200,000 to $500,000
Oumou Sangaré biography
Oumou Sangaré is an award-winning musician from West Africa. She was born in 1968 in Bamako, Mali to Sidiki Sangaré and Aminata Diakité.
Aminata was also a talented singer, and she encouraged her daughter to follow in her footsteps.
Her parents migrated to the city from the rural Wassoulou region south of the Niger River. Oumou and her parents lived together until her father married a second wife and moved to Abidjan, abandoning her, her mother, and her siblings to fend for themselves.
Career
Oumou began singing at an early age to support her mother after their father abandoned them. She made her public performance debut at six, singing for a crowd at Bamako's main sports arena.
Sangare began singing professionally at 13 years old. In 1986, she was invited by Bamba Dambele to tour Europe with his traditional group named Djobila Percussions as the group's lead vocalist. The European tour opened Sangare's eyes to the possibility of an international career of her own.
Upon returning to Bamako, she joined forces with Mali's popular music arranger Amadou Ba Guindo to form her own band and develop a songwriting style and music that updates the sound of Wassoulou.
After two years of experimenting, her debut album Moussolou, meaning 'Women' was birthed. The 6-track album was released in 1989, and it sold more than 200,000 copies, making Sangaré a sensation in Mali and other parts of Africa.
She gained international recognition in 1991 when a British label, World Circuit, picked up her Moussolou album's rights outside of Africa. Sangaré signed with the label through Ali Farka Touré.
She released her second album Ko Sira, which means Marriage Today, in 1993. The album was recorded in Berlin and released on the World Circuit label.
Milo Miles of the New York Times described the album as,
a rare grace... that makes any future Sangare recordings and her promised live appearances... as enticing as any in world pop.
Oumou Sangaré toured Africa and Europe in 1993. The following year, she made her second trip to the United States as part of the Africa Fete package tour.
In 1996, Sangaré released her third album, Worotan, in the U.K., and it topped the European world music charts for months. The album was released in the U.S. the following summer.
For the album, Sangaré added contributions of Pee Wee Ellis, a horn player who worked as a sideman with James Brown. The album also featured a hot young guitarist named Baba Salah.
Newsweek magazine gushed over the album and compared Sangaré to a young Aretha Franklin.
In 1995, Oumou Sangare toured with Baaba Maal, Femi Kuti, and Boukman Eksperyans.
Sangaré is featured in Throw Down Your Heart, a 2008 documentary about world-renowned American banjo player Béla Fleck.
In 2010, Sangaré contributed vocals to the remake of John Lennon's song Imagine for the Herbie Hancock album The Imagine Project, which also featured Seal, P!nk, India Arie, and others.
In 2019, many people assumed Oumou collaborated with Beyonce when part of her song Diaraby Nene was included in Beyoncé's Mood 4 Eva track from The Lion King: The Gift album.
However, in an interview with ESSENCE, Oumou said she was not aware that her song would be sampled and found out about Mood 4 Eva the same time as everybody else. She said,
In fact, I was also surprised because I discovered Mood 4 Eva at the same time as everybody else. I was not aware that Beyoncé used a sample of my song. But everything is fine now! I like Beyoncé and I love her music.
Latest Oumou Sangare album
Her latest album Acoustic is a rework of her critically acclaimed 2017 album Mogoya. The 11-track album was recorded live and within two days at the Midi Live studio in Villetaneuse. The songs were released in June 2020.
Aside from music, Sangaré has also been a goodwill ambassador for the United Nations Food and Agriculture Organization.
Awards and recognitions
She was nominated for the European World Music Album of the Year in 1993 for Ko Sira.
In 2001, she received UNESCO International Music Prize in the performers' category for her contribution to "the enrichment and the development of music as well as for the cause of peace, for the understanding among peoples and international cooperation".
In 2010, her album Seya was nominated for a Grammy Award for Best Contemporary World Music Album.
In 2011, she won a Grammy award for Best Pop Collaboration With Vocals, along with Herbie Hancock, Pink, India Arie, Seal, Konono Nº1, and Jeff Beck, for Imagine.
In October 2017, she won the Artist Award at WOMEX 2017.
Is Oumou Sangare married?
The famous artist is married and has a son with her husband, whom she refers to as the greatest love of her life.
Net worth
Her net worth is estimated to be between $200,000 to $500,000. She earns not only from her music but also from her business ventures.
Unknown to many, she collaborated with a Chinese company to manufacture and market Oum Sang, a brand of cars that is named after her. She is also the owner of the 30-room Hotel Wassoulou in Bamako, Mali.
Oumou Sangaré is a singer-songwriter who is making Africa proud with her talent.
READ ALSO: Top 10 Nigerian gospel artists in 2020 
Do you like Nigerian gospel music and would like to know who the top Nigerian gospel singers are? Legit.ng recently published a list of the top gospel singers in Nigeria.
The Nigerian gospel industry has never been short of talent. Household names like Joe Praize, Dunsin Oyekan, TY Bello, and Prospa Ochimana have kept the industry strong through their amazing releases that bless their fans.
Source: Legit.ng