Lagos NUJ chairman inaugurates new PJAN excos
The Lagos state chapter of the Photojournalists Association of Nigeria (PJAN) has elected a new set of executives to pilot the affairs of the body for the next three years.
The new excos were confirmed after an election held by the association on Saturday, 29 August at the Ladi Lawal Secretariat of the Nigeria Union of Journalists (NUJ) in Lagos.
According to information gathered by Legit.ng, the newly-constituted exco members are as follows: Chairman - Kola Olasupo, Secretary - Sylvester Okoruwa, Assistant Secretary - Abiodun Omotosho, Financial Secretary - Adeleke Adebanjo, Treasurer - David Adejo, Internal Auditor - Kola Aliu.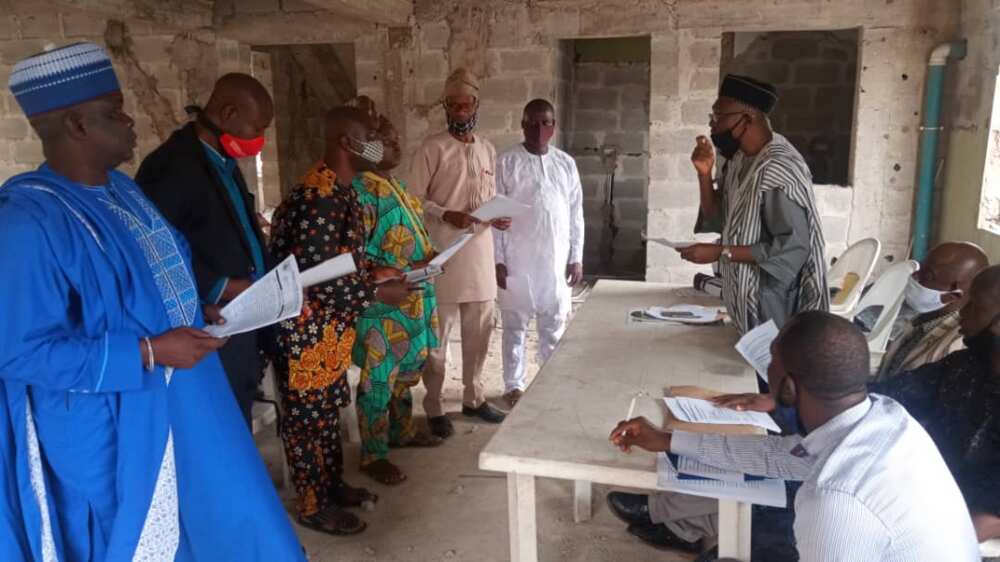 In his acceptance speech, Olasupo, the newly-inaugurated PJAN Chairman stated his desire to work with the other members of the association who lost the election, while also listing a seven-point agenda for the body going forward.
He said: "I hereby admonish all members of PJAN to put grievances behind them and join hands together to work for the greater good of our Association. PJAN is for all of us, nobody will muscle anybody or victimise any member. Let us focus on what the future holds for us all.
"At this juncture, let me make it clear that, I shall be a Chairman for ALL, one that would have a listening ear, Operate an open-door policy, as well as a leader that all members shall be proud of."
"I hope to achieve the following, together with my EXCO members: 1: Prudent Management/ Accountability, 2: Welfarism for Members/Veterans, 3: Corporate Partnership/Participation, 4: Training/Retraining of our Members, 5: Completion of PJAN Constitution, 6: Completion of PJAN Compendium and it's Allocated Secretariat Office by NUJ Lagos Council, 7: Periodic Brainstorming Session," Olasupo added.
The Lagos NUJ Chairman, Qasim Akinreti was on hand to inaugurate the new executive members and commission them for the next three years.
Source: Legit.ng