9mobile Mega Millions Promo empowers Kano poultry farmer
The mega millions promo from telecommunication giants, 9mobile, has continued to ignite dreams and empower customers across the country. One of such winners is Mr Ishak Fatihu Idris who recently smiled home with N1million. He and other smartphone winners were in sheer disbelief as they picked up their prizes at the presentation event held at the 9mobile Experience Centre, Ado Bayero Mall, Kano. The promo is designed to reward 90 lucky customers with N1million daily, two smartphones per hour for 90 days and a grand prize of N10million at the grand finale.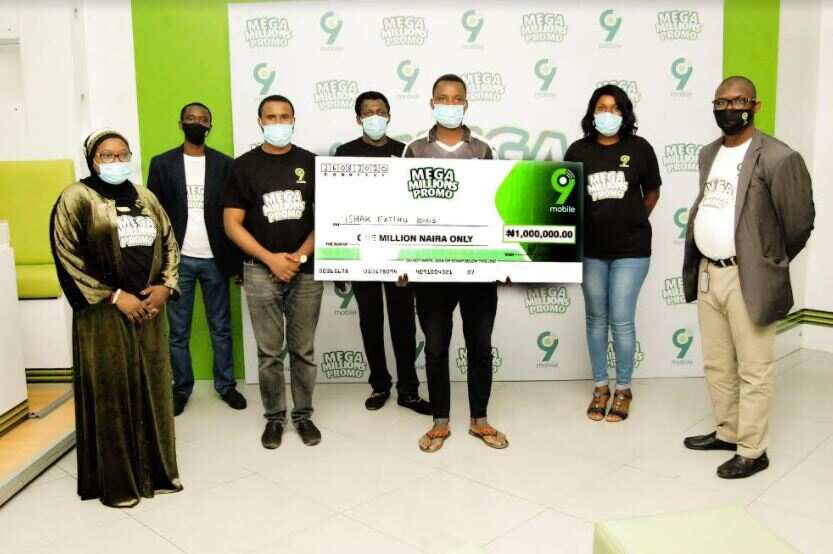 Ishak had been on the network for about two years and decided to participate after receiving a series of messages informing him of the promo. "I have never had this kind of money before. All I can say is thank you and that the 9mobile business will continue to flourish". Ishak says the prize money will be a massive boost to his poultry business, where he intends to invest the money.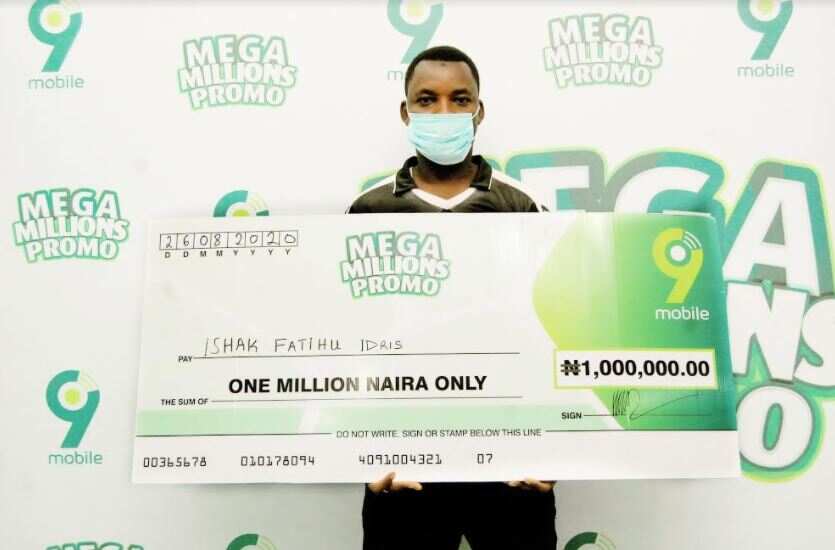 Addressing journalists at the presentation event in Kano, Mr Abubakar Sanni, 9mobile Experience Centre Manager, Ado Bayero Mall, explained that: "The Mega Millions Promo is a reaffirmation of the company's commitment to its customers and the assurance of better days ahead." In an earlier statement, the company's CEO, Mr Alan Sinfield, stated that the Mega Millions Promo demonstrates the company's commitment to supporting Nigerians during these challenging and uncertain times of Covid-19.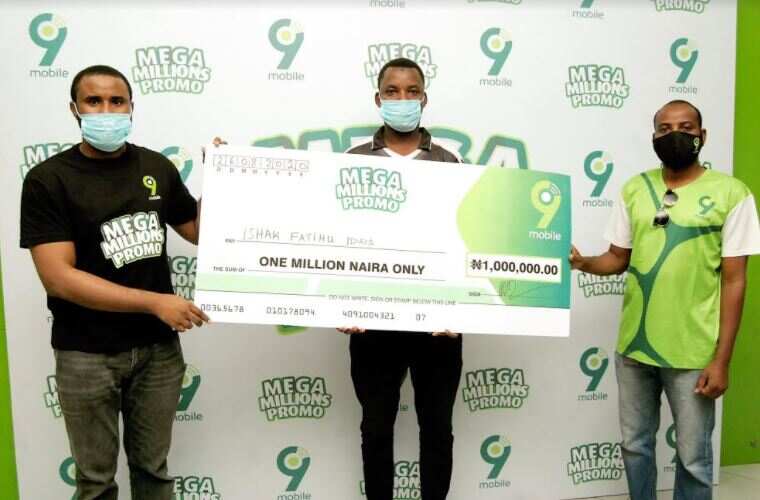 Abuabakar Sani, 9mobile Experience center manager, Ado Bayero mall Kano; Ishak Fatihu Idris, N1million winner and Aliyu Jafaru, 9mobile Deputy Experience Center Manager at the ongoing 9mobile Mega Millions Promo prize presentation in Kano
The 9mobile National Mega Million Promo is ongoing and will run through November 2020. It promises customers who recharge a minimum of N200 a chance to win smartphones, N1million and a grand prize of N10million at the end of the campaign.
[Sponsored]
Source: Legit.ng