- Ellen DeGeneres has dismissed three top producers linked to harassment allegations by former employees
- The trio were accused of racism, favouritism and being the cause of a toxic work environment
- Ellen delivered the news to her 200 staffers through a video conference call
PAY ATTENTION: Click "See First" under the "Following" tab to see Legit.ng News on your Facebook News Feed!
Three executive producers from Ellen DeGeneres Show have been sent home packing following claims their boss provides a toxic work environment.
On Monday, August 17, employees were informed during a staff meeting that three of their workmates were no longer part of the team.
According to The New York Post, Ellen addressed her staffers through a video conference call.
The three producers who lost their jobs had been with the show for 17 years since its first episode.
A source close to the show host claimed their boss was heartbroken over the accusations made by her employees over the past weeks.
It was reported the comedienne shed tears as she spoke to her 200 employees and admitted she had her own flaws as a leader.
According to her, while attempting to run a seamless show, some top dogs ended up forgetting they were working with human beings who deserved basic respect.
The 62-year-old apologized and promised to be a better boss going forward.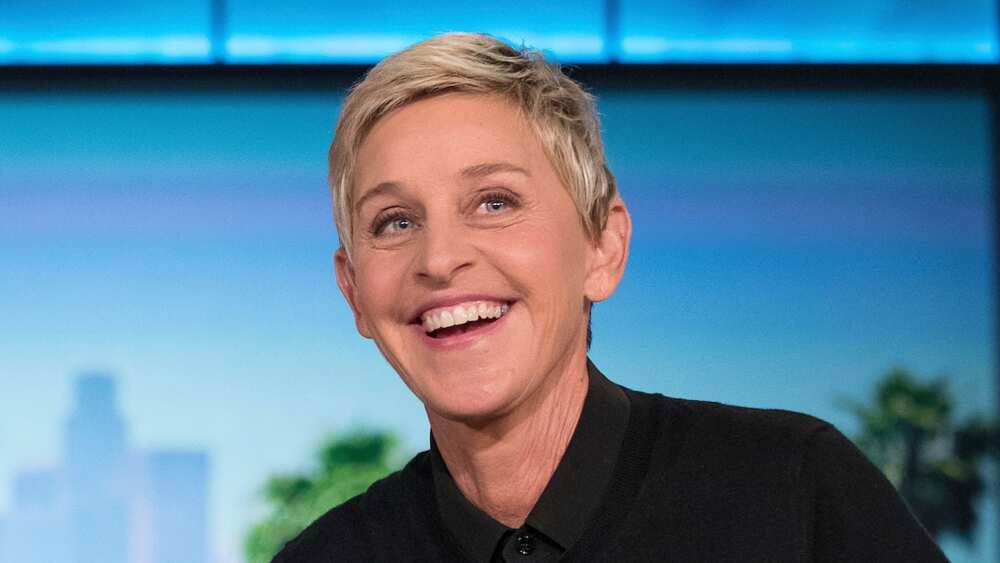 Glavin, Leman and Norman who are the producers in question were accused by former employees of favouritism, sexual misconduct and racism.
In July 2020, a Buzzfeed report named the three as suspects, stating a lot of former Ellen Show workers complained of harassment while they still worked for Warner Bros.
According to the 10 employees, the "be kind mantra" only existed when the cameras were rolling. According to the employees, DeGeneres' mantra was only for show and her giving money and helping people on the show was show off.
"That 'be kind' only happens when the cameras are on. It is all for show. I know they give money to people and help them out, but it is for a show," the ex-employee told BuzzFeed News report.
The sources who spoke on anonymity disclosed a wide range of allegations against the show management. Some claimed they were axed for taking medical leave or bereavement days to attend family funerals.
This prompted management to launch investigations as they tried to substantiate the claims.
PAY ATTENTION: Do you have news to share? Contact Legit.ng instantly