- A Twitter user identified as Precious recently took to social media to share an experience of a secondary school student
- In a series of tweets, she revealed that the student was victimized for refusing to cheat
- The student was given a shorter amount of time to write her exams
- The exam body has since reacted to the allegations and has demanded to know the exam centre where it happened
PAY ATTENTION: Click "See First" under the "Following" tab to see Legit.ng News on your Facebook News Feed!
A Twitter user identified as Precious recently caused a buzz on social media after she took to the platform to narrate the experience of a student who recently started her West African Senior School Certificate Examination (WASSCE).
In a series of tweets, Precious alleged that the student was insulted and given less time than allocated to write her exams all because she wouldn't cheat but write from her head.
Precious claimed that the examiner was too busy focused on his food to control the exam hall which had since turned into a rowdy class as answers were being called out in the open.
PAY ATTENTION: Do you have news to share? Contact Legit.ng instantly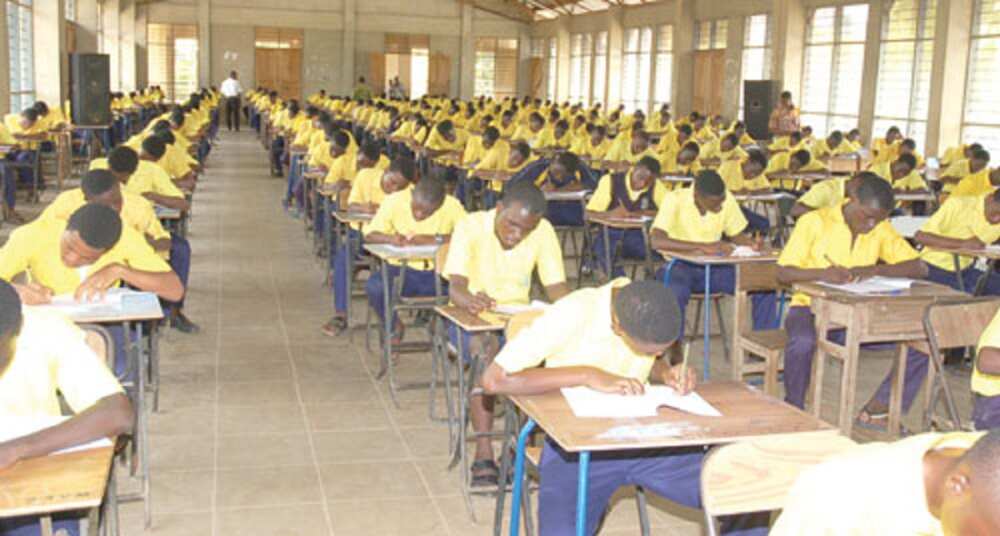 She wrote: "A friend shared things with me after her first WAEC paper today and I was almost weeping. Imagine not being able to answer half of your questions because the whole class had already been given answers and you were solving it on your own but your normal time allocation was shortened! Or the noise made as answers are being called out that the serene atmosphere an examination hall should have is stolen from you?!
Or worse still, watching the so-called examiner at a corner eating several delicacies while an exam hall is turned to a rowdy class! Or the memory of the last GCE you took where the examiner made your life a living hell because you wanted to do your work yourself!"
PAY ATTENTION: Get the Latest Nigerian News on Legit.ng News App
Precious called on the exam body, West African Examination Council (WAEC), to do something about the treatment meted on the student whom she revealed cried after the exams because she didn't understand what she did wrong.
"I'm so pained knowing there's almost nothing I can do. Young lady has cried after her exam today and she's wondering if she did something wrong by wanting to be truthful. Add to that a real fear of victimization if she stands up for her right."
The body has since reacted, demanding for the name of the school and address.
Meanwhile, despite owning one of Africa's first mainstream online movie streaming websites and a very successful one at that, Jason Njoku has no intention of making his children ply the entrepreneur route.
In a recent post shared to his Twitter account, the Iroko boss stated that he won't encourage his children to become entrepreneurs.
Meet 15-Year-Old Nigerian Wizkid Who Made 9 As in his WAEC | Legit TV