- Tesla's co-founder, Elon Musk, has become the world's fourth-richest behind Mark Zuckerberg after his wealth increased by $7.8 billion (N2,996,916,000,000) on Monday, August 17
- The 11% rise in the shares of Tesla Inc. was the reason for the wealth boost as he beat Bernard Arnault, another world's billionaire
- If he records another big increase soon, he may catch up with Zuckerberg who is currently $15 billion richer than him
PAY ATTENTION: Click "See First" under the "Following" tab to see Legit.ng News on your Facebook News Feed!
Elon Musk has now become the world's fourth-richest person after the shares of Tesla Inc. bumped up by 11% on Monday, August 17, as it added $7.8 billion (N2,996,916,000,000) to his net worth.
Bloomberg reports that the rise in shares makes his wealth surpass Bernard Arnault, who is a wealthy non-American in the billionaire club.
With that also, he is $15 billion away from the new centibillionaire and Facebook founder, Mark Zuckerberg, who is currently number 3 on the list of 500 richest people in the world.
It should be noted that the new financial victory is coming two years after the US Securities and Exchange Commission sued him and he had to step down as the chairman of Tesla.
Aside from his electric car business, his Space Exploration Technologies Corp, popularly called SpaceX, could make his fortune even grow higher especially now that the company is about to sign a $2 billion funding deal which will catapult its value to $46 billion.
This year has been a good one for Musk as his fortune rose by a whopping $57.2 billion, making it the second-biggest increase after Amazon founder, Jeff Bezos, who gathered a wealth of $73 billion in 2020 alone.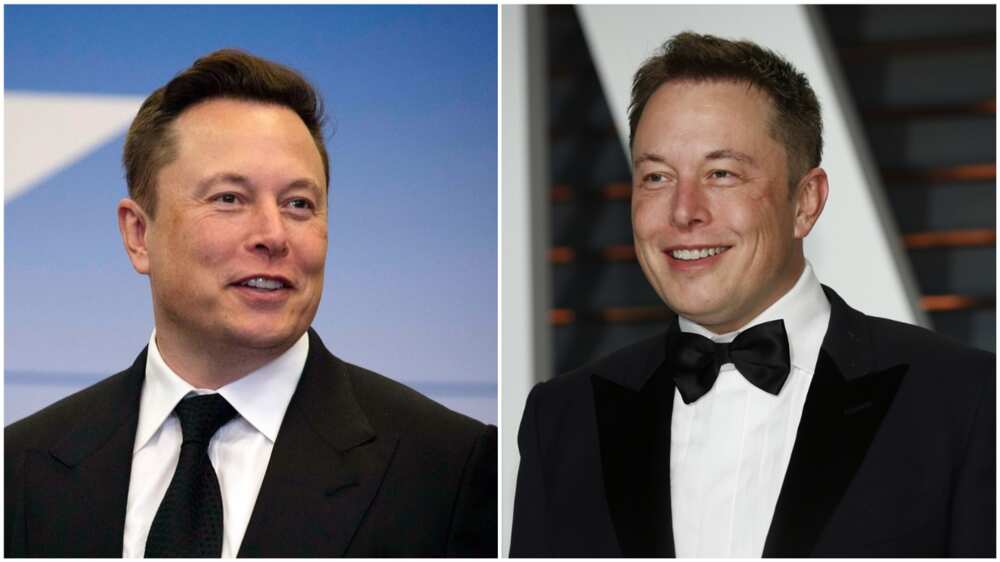 PAY ATTENTION: Download our mobile app to enjoy the latest news update
This is not the first time a person's wealth will be gaining that high in a single day. Bezos added a whopping $13 billion (N5,054,010,000,000) to his fortune on Monday, July 20, the largest wealth growth for an individual since Bloomberg Billionaires Index was created in 2012.
On the same day, Amazon's shares jumped to 7.9%, the most it has been since December 2018. As a result, his ex-wife, Mackenzie Bezos, also gained a very good sum of $4.6 billion on Monday, July 20, and is now considered the 13tth-richest person in the world.
Bezos' single-day profit is almost half of Nigeria's 2020 budget which Reuters put at N10.51 trillion ($29.19 billion).
In other news, Bill Gates, the Microsoft co-founder, Bernard and family in France, Warren Buffet and Larry Ellison are also on the list of richest people in the world.
Would you rather have money or be poor and have a good family? | Legit TV