- Mahatma Gandhi's iconic glasses have come into the possession of an auction house and are going under the hammer
- The historical item is expected to fetch $65,000 (N25,057,500) at the auction planned for August 21
- The glasses were shoved through the letterbox of East Bristol Auctions with a note attached
PAY ATTENTION: Click "See First" under the "Following" tab to see Legit.ng News on your Facebook News Feed!
Everyone can agree that Mahatma Gandhi was a man of vision and what always seemed to emphasise this was the pair of iconic glasses he was often seen wearing. The rare pair of glasses is going on sale and will fetch a price of approximately $65,000 (N25,057,500) at auction.
The gold-plated glasses ended up in the possession of East Bristol Auctions on a Friday when they were shoved through the letterbox with a simple note on it reading:
"These glasses belonged to Gandhi, give me a call," auctioneer Andrew Stowe told Sky News.
How the glasses came into the owner's possession has not been verified but it is believed that the glasses had been given to the uncle of the seller by Gandhi in South Africa between 1910 and 1930.
"The spectacles formed an important and somewhat iconic part of Gandhi's overall appearance ... a rare and important pair of spectacles," the auction house's website said.
"It can be presumed that these were gifted by way of thanks from Gandhi for some good deed," it added.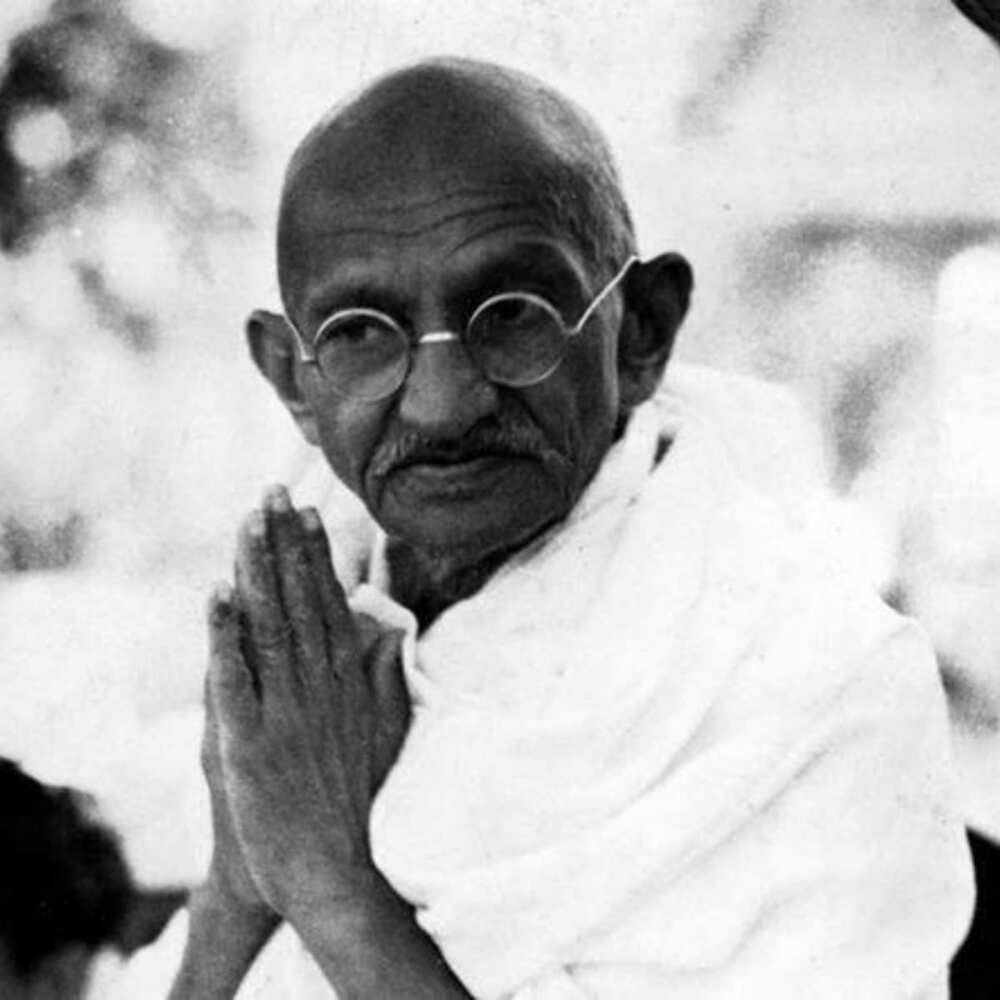 According to Al Jazeera, Gandhi had worked as a lawyer in South Africa before he set off for India in 1915 where he launched the non-violent protests against the British colonisation of the South Asian country.
PAY ATTENTION: Install our latest app for Android, read the best news on Nigeria's #1 news app
The glasses were found on Monday, August 10, when the auctioneer was going through the letterbox.
"A few hours later, we were digging around and doing some research and we discovered that they are a very important historical find," Stowe told Sky News.
"I phoned the gentleman back ... his exact words were 'If they're no good, just throw them away'. I told him I thought they were worth 15,000 [pounds] ($19,500), and I think he nearly fell off his chair."
The date of the auction is set for August 21 and the glasses are expected to fetch $65,000.
In other news, a "lucky" mobile phone number has sold for 2.25 million yuan (N124,830,359.30) after more than five thousand people vied online for the right to use the number.
The number was auctioned on Sunday, August 16, because it ends in five eights, which is a sought-after combination in China.
19-year-old Emediong Uduak Uko holds rare art auction in Abuja | Legit TV