- Muslims should take lessons from Prophet Muhammad's lifestyles according to a cleric
- The call was made by a cleric Imam Yahya Al-Yolawi
- According to him, the prophet never hurt the feelings of others
PAY ATTENTION: Click "See First" under the "Following" tab to see Legit.ng News on your Facebook News Feed!
An Abuja-based Muslim Cleric, Imam Yahya Al-Yolawi, has advised Muslims to take lessons from the lifestyle of Prophet Muhammad, so as to become better humans.
Al-Yolawi, who is the Imam of Area 10 Jumaat Mosque, Garki, Abuja, gave the advice in his sermon for Jumaat prayer.
He said that the life of the Holy prophet was replete with moral and spiritual lessons worthy of emulation.
He added that "the life of Prophet Muhammad was full of moral and spiritual lessons. His truthful, honest and patient behaviour are full of wisdom that we all need to emulate.
"The kind and God-fearing Muhammad never hurt the feelings of others.
"His tribe, the Quraysh, gave him the name Al-Amin (The Trustworthy). They used to keep their valuables with him for long period of time and Muhammad never cheated them."
He said that the prophet was a good father and grandfather, and was just to his companions "and passed
judgment among his people according to the teachings of the Holy Qur'an.
"This indicates that we must follow his teachings in all we do to attain ultimate success.
"We must stay away from all evils and bad characters to save ourselves from bad consequences."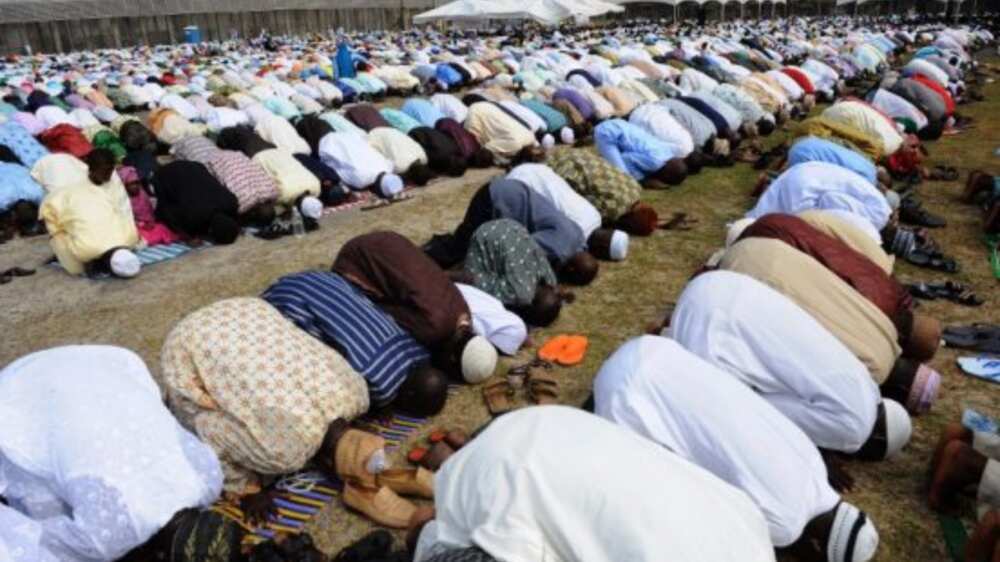 Meanwhile, Legit.ng had reported that the Kano state government has been asked to immediately quash the death sentence handed down to a musician, Yahaya Sharif-Aminu by a Sharia court in Kano state for allegedly blaspheming Prophet Mohammed.
The demand was made by the global rights group, Amnesty International (AI) in a tweet on Thursday, August 13.
The rights group described the conviction of the singer as a travesty of justice, adding that from all indication, the musician did not get a fair hearing.
It said the death sentence following the unfair trial violates Sharif-Aminu's right to life.
"The authorities of Kano State must immediately quash the conviction and death sentence of Yahaya Sharif Aminu, who was sentenced to death by hanging on spurious charges of blasphemy by the Kano Upper Shari'a Court. #Nigeria," AI said.
#Kano blasphemy sentence is a travesty of justice. There are serious concerns about the fairness of his trial; and the framing of the charges against him based on Whatsapp messages. The imposition of the death penalty following an unfair trial violates the right to life."
Ex Bishop David Abioye's driver quits Living Faith Church, converts to Islam | Legit TV