- An amazing discovery has been made in South Africa: the world's oldest bedding
- The discovery dates back to over 200,000 years and was found in the Border Cave in the Lebombo Mountains of South Africa
- The ancient humans used ash and plant material to repel insects while they slept
PAY ATTENTION: Click "See First" under the "Following" tab to see Legit.ng News on your Facebook News Feed!
An ancient secret has been discovered in the Border Cave, which is a deep gash in the side of the Lebombo Mountains of South Africa.
The site has revealed that early humans lived there over 200,000 years ago. A new discovery has been made.
The oldest evidence of human bedding has been discovered. The bedding was more than a comfortable place to sleep; the early inhabitants used ash in their bedding to repel insects.
Legit.ng learnt that the bedding ranks as one of the many "incredible discoveries" which have been made in Africa.
The discovery was made by Lyn Wadley, an archaeologist at the University of the Witwatersrand, when she and her team were excavating the Border Cave, according to Science Magazine.
"I looked up at these with a magnifying glass and realised that these were plant traces," she says.
She was able to safely remove small parts of the rock in which the plant fibres were encased and analyse them.
The plant fibre came from the Panicoideae family of grasses which are local to the area. The amount of grass in the cave shows that the inhabitants brought it in on purpose.
The bedding itself doesn't tell us a lot about early humans, besides the use of as. A lot of animals such as birds and mammals use plant matter to create beds and nests.
However, what is important is the age. Previously, the oldest evidence of early human bedding was found in South Africa's Sibudu Cave, dating back to 77,000 years. There has also been evidence of early bedding in Israel from 185,000 years ago but it is inconclusive.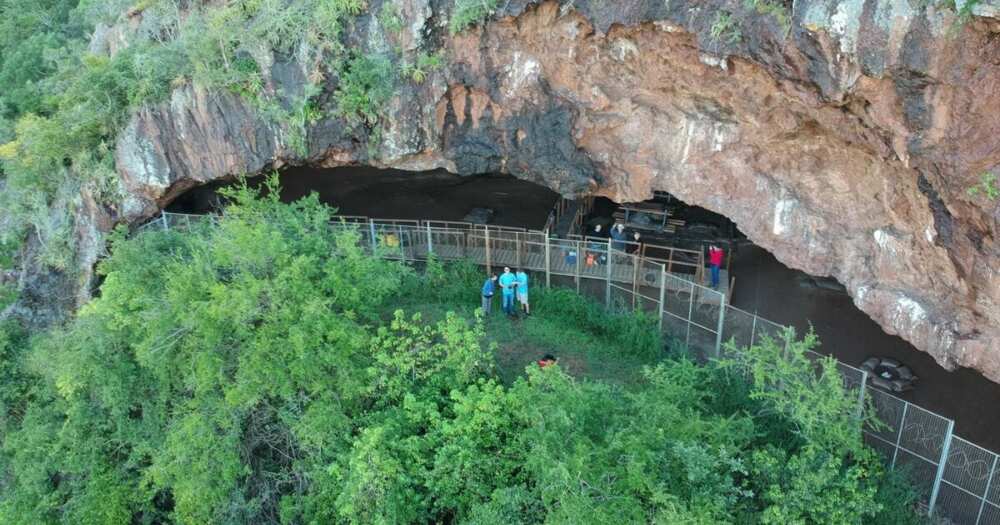 PAY ATTENTION: Install our latest app for Android, read the best news on Nigeria's #1 news app
In other news, a young Ghanaian boy who was captured in a photo carrying a big log of wood has received massive blessings from Ghanaians on social media.
In the heartwarming report sighted by Legit.ng in the popular Facebook group Tell It All, Nana Tea, the brain behind the entire movement, gave a detailed account of how it all unfolded.
Onilua of Ilua: 140-yr-old man is regarded as oldest king in Nigeria | Legit TV