- Nigeria's electricity industry is now attracting foreign investors
- The investors are expected to upgrade dozens of power substations and build new ones
- The investors are also expected to install new transformers and distribution lines
PAY ATTENTION: Click "See First" under the "Following" tab to see Legit.ng News on your Facebook News Feed!
Nigeria's electricity grid is attracting interest from foreign investors seeking to invest in power production.
A German company, Siemens, signed a contract with the federal government last year to rehabilitate and expand Nigeria's electricity system, with the first phase costing about 2 billion Euros.
The company is using as a model its experience in Egypt, where it increased generation capacity by more than 40% in less than three years.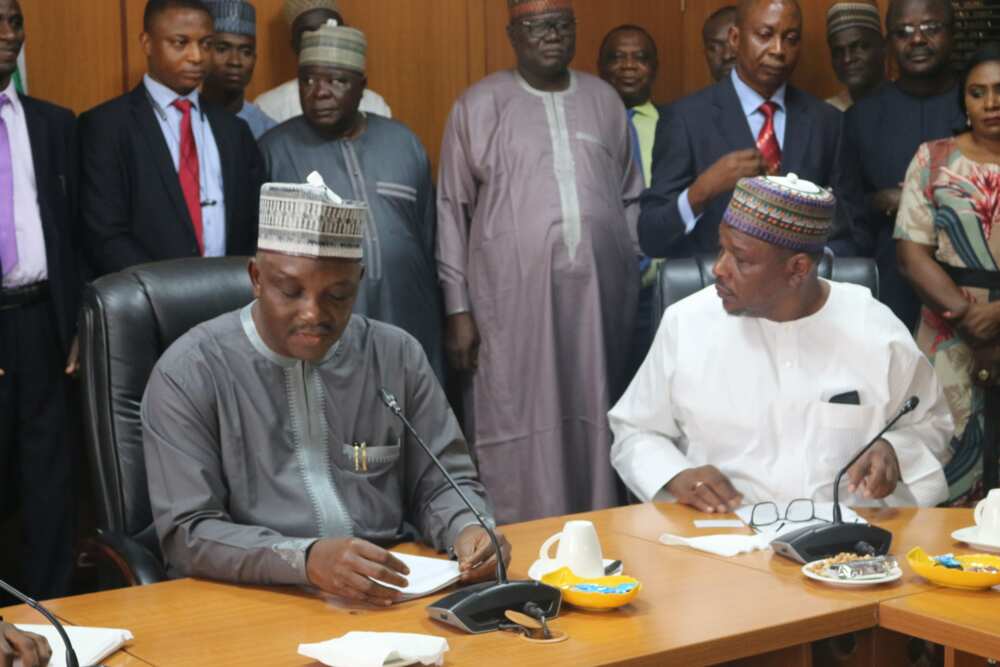 PAY ATTENTION: Download our mobile app to enjoy the latest news update
The revamp in Nigeria will include upgrading dozens of power substations and building new ones, as well as installing new transformers and distribution lines.
Nigeria has more than 13,000 megawatts of installed electricity generation capacity but only 7,500 megawatts of that is available and less than 4,000 megawatts is dispatched to the grid each day.
The partnership with Siemens will modernise the existing network before enlarging it until the country can produce and distribute 25,000 megawatts.
The World Bank, which estimates that Nigeria loses about $28 billion or 2% of gross domestic product a year to power cuts, approved a $750 million loan in June to create a sustainable metering and commercial framework for running the grid.
According to Bloomberg, the deal agreed to last year requires Siemens to boost transmission capacity, to 25,000 megawatts by 2025, from 4,500 megawatts. That will help end incessant outages and ensure the inclusion of about a third of the population of more than 200 million people now excluded from the grid.
Recently, Nigeria's vice president, Professor Yemi Osinbajo declared that citizens of the country are willing to pay for electricity.
He said this is, however, dependent on the quality of services they receive from the distribution companies.
Osinbajo said if the services are constant and better, then people would gladly pay for the services rendered.
Meanwhile, the Nigerian Senate on Wednesday, July 22, called for a review of the Share Purchase Agreement (SPA) between the federal government and Azura Power Plant.
According to the Senate, the agreement was a drain on the nation's resources.
The Senate passed the resolution after adopting the recommendations of the Senate committee on power.
Can Nigeria solve its power problems? Top engineers offer solutions | Legit TV