- The PDP has been urged to purge itself of election crimes
- This call was made by the ruling APC in Abuja
- According to the ruling party, it has chosen the honourable path in the conduct of elections in the country
You can learn more about Edo elections HERE
PAY ATTENTION: Click "See First" under the "Following" tab to see Legit.ng News on your Facebook News Feed!
The ruling All Progressives Congress (APC) has urged the opposition Peoples Democratic Party (PDP) to purge itself of electoral rigging and other elections crimes.
Deputy national publicity secretary of the party, Yekini Nabena, made the call on his Twitter handle on Tuesday, August 11, in Abuja.
He said President Muhammadu Buhari's statement that the APC chose free, fair elections in 2019 shows the administration's commitment to fairness.
Nabena said this while speaking on the coming gubernatorial election in Edo state.
Going further, Nabena called on the PDP to engage in issue-based campaigns and sell to the Edo people why the candidate should be elected.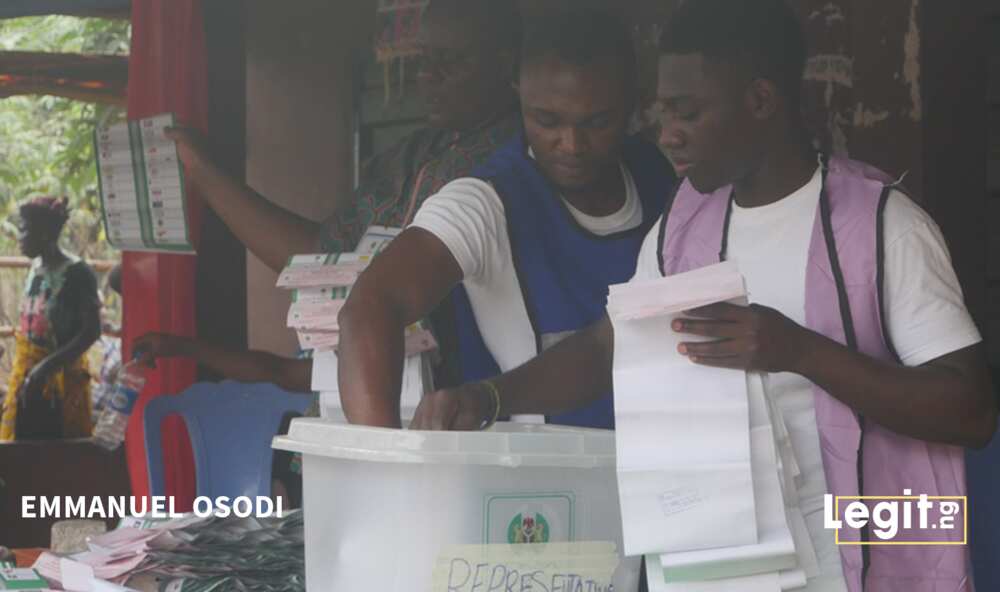 He wrote: "While we understand the panic and distress in the camp of the PDP and Governor Obaseki following the massive and widespread support given by the Edo electorate to the APC governorship candidate, Pastor Osagie Ize-Iyamu, the APC invites the PDP to join us in issue-based campaigns and atleast attempt to sell to the Edo electorate the merit of their candidate, if any.
"The APC's people-focused development records across the country form the basis of Pastor Osagie Ize-Iyamu's six-point 'SIMPLE agenda' for the good people of Edo State which stands for Security, Infrastructural development, Manpower development, Public-Private Partnership, Leadership, and Employment creation.
"We call on partisans, particularly the PDP to purge themselves of their agelong undemocratic habits of election rigging, vote-buying, violence, abuse of state institutions for political ends and address themselves to new realities that under the President Buhari-led APC administration, the power now belongs to the people and during elections, votes count."
Meanwhile, Legit.ng had reported that the Independent National Electoral Commission vowed to approach the Supreme Court over conflicting verdicts of two courts of appeal over the deregistration of some political parties.
It would be recalled that on February 2020, the electoral umpire deregistered 74 political parties out of the 92 in the data of the commission.
INEC said the parties were deregistered due to their failure to win at least one political seat in the 2019 general elections.
The electoral body axed 74 parties, including the Alliance For Democracy (AD), Fresh Democratic Party (FDP), and others while All Progressives Congress (APC), Peoples Democratic Party (PDP) and 16 other parties survived the onslaught of the commission.
Some of the political parties axed out by INEC on Thursday, February 7, condemned the electoral body's action and vowed to take legal action against the decision.
Like Obaseki, Like Ambode: 3 Governors who fell out with their political godfather | Legit TV