- Popular Lawyer Liborous Oshoma has decried the state of Nigerian police barracks as he connected it with the inhumane way some officers behave
- Oshoma added that the horrible condition they live in their quarters cannot make any police officer mentally fit to exhibit emotional intelligence
- The lawyer questioned where their budgetary allocation goes to as he said Nigerians will always be at the receiving end of the system's dysfunction
PAY ATTENTION: Click "See First" under the "Following" tab to see Legit.ng News on your Facebook News Feed!
A prominent lawyer, Liborous Oshoma, has lamented the welfare state of Nigerian police as he shared a very horrible picture depicting how its typical barrack looks.
On his Instagram page on Monday, August 10, the legal luminary said that due protection service cannot be expected from people who live in such sub-human conditions.
Oshoma added that the rot in the system did not get to where it is in a day, saying that it is as a result of years of utter neglect by different government administrations in the country.
He said that situation in the force makes one question if there is any yearly monetary allocation for the maintenance of police barracks.
The lawyer went ahead to ask if that is not the case, why are those responsible not facing the full wrath of the law?
Oshoma said that since the police cannot bare their frustration to those in government, it is the ordinary masses that will face the ultimate brunt of it all.
His post read in part: "This didn't happen overnight as it is a long years of neglect from both successive government and the police hierarchy itself, coupled with our inability to maintain government properties.
"One is however tempted to ask, is there an annual budget for maintenance of these police barracks?"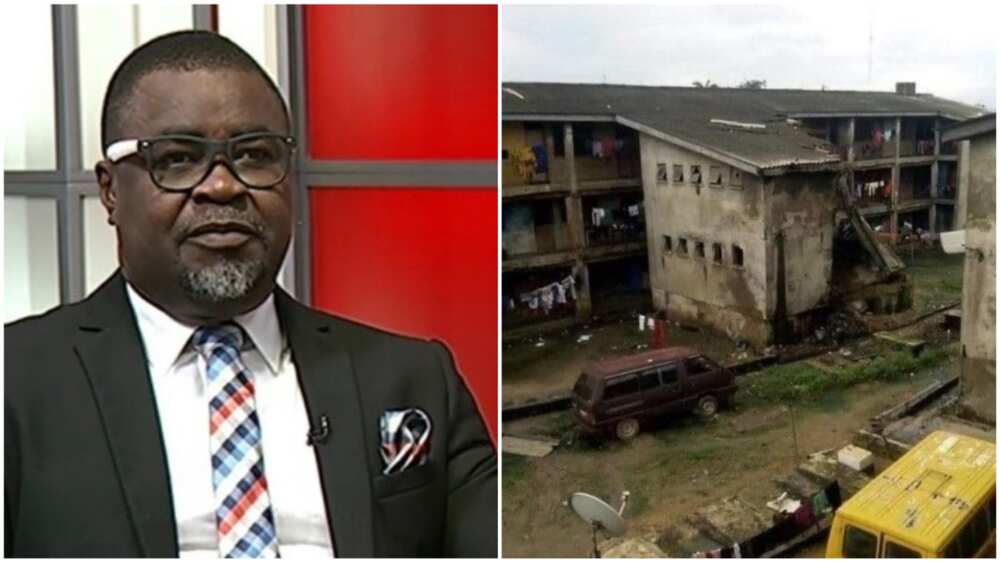 Meanwhile, Legit.ng earlier reported that the Inspector-General of Police (IGP) MA Adamu launched a feeding programme in the force called the community sensitization campaign and palliative support program against Covid-19.
Flagged off on Tuesday, May 19, the initiative is targeted at feeding the hungry within the policing communities across the states of the federation during this present lockdown.
PAY ATTENTION: Download our mobile app to enjoy the latest news update
In handling the program, the IGP appointed the most senior female officer in the force who is also a commissioner of police, Dr Aisha Abubakar. She has a PhD in veterinary epidemiology and has a UNESCO award for women in science.
In other news, World Internal Security and Police Index (WISPI) did not rate the Nigerian police force as one of the top 14 in Africa.
WSPI said Botswana has the best police force on the continent. On its list, Rwanda and Algeria ranked second and third among other nations.
Ghana made the ranking in the eighth position, while South Africa, Morocco, and Mali are numbers 9, 10, and 11 on the list.
How trigger-happy police officer shattered Tina's dreams of becoming a doctor | Legit TV