Woman quits marriage after learning husband is garbage collector not airport employee
- Shamim had always known that her husband was a Jomo Kenyatta International Airport employee until the truth was revealed to her by the worst messenger
- During a confrontation with the neighbours, they all ridiculed her for having a husband who was a garbage collector
- The aggrieved lady later forced a confession from her husband and ended up leaving him
- David, the husband, followed her to her home to beg for forgiveness after his secret broke their marriage
PAY ATTENTION: Click "See First" under the "Following" tab to see Legit.ng News on your Facebook News Feed!
A lady from Embakasi area by the name Shamim has disclosed reasons as to why she could not forgive her husband and would not do so anytime soon.
In an interview with Anthony Ndiema on the Nisamehe show, the young woman revealed her husband of 10 years had been keeping a very huge secret she found to be unforgivable.
Shamim had always known that her husband, David, was an employee at JKIA but not until she got into a confrontation with the neighbours one day that she learnt she was living a lie.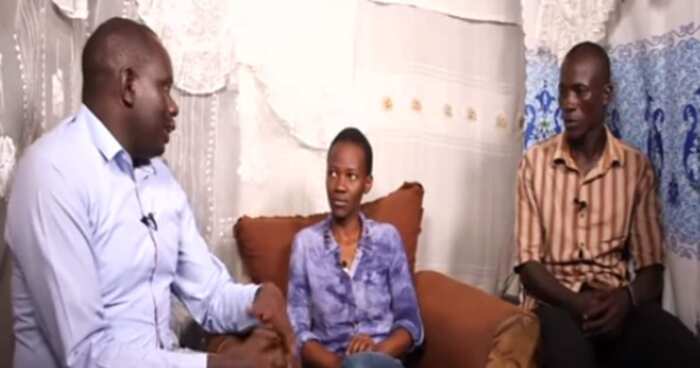 "Normally, he leaves in the morning smartly dressed and you'd never notice. So we were fighting for water with the other women and one of them just came out and told me 'There's no way your special while your husband is a garbage collector'. I tried to defend myself knowing she was wrong but the rest backed her up and I thought then there must be some truth about it," Shamim said.
When David returned home from work, Shamim forced him to confess and he finally admitted to the truth.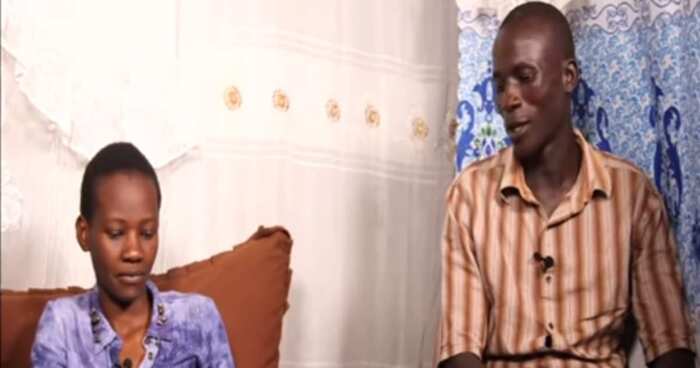 Shamim said her husband was a pro at hiding his truth and she could have never guessed; even her family members knew he was an airport staff.
She said she quit the marriage not because of the job but for the lies and shame he caused her.
In the video, Anthony persuaded Shamim to have a talk with David and hear him out if his reasons were justified.
In the talk, David said he knew he was wrong but only wanted to protect his love and family, hence lying about his job.
"If I never loved you, I would not apologise but I am indeed sorry for the lie and hope you can agree to us going back to what we used to be," he said.
Shamim was, however, resolute on not forgiving her hubby that soon, saying her pain was still fresh and could not stop thinking that there was more he was lying about.
In the video, she questioned David if there were more hidden lies but he denied saying his job was the only thing he was hiding and would be a new man if she accepted him back.
Shamim said she needed more time to come to terms with her hubby's lie, which would take up to a few months.
PAY ATTENTION: Download our mobile app to enjoy the latest news update
Ndiema advised them to try and seek psychiatric help in which he'd help in providing someone who would speak to them.
Meanwhile, Legit.ng earlier reported that a man's expensive and romantic proposal preparation faced a major draw-back after he accidentally set his own apartment ablaze.
The man reportedly lit hundreds of candles for the romantic gesture. South Yorkshire Fire Service and Rescue Service in England, who responded to distress calls, reports in a post on social media that the incident happened in August.
How much should a man have before thinking of marriage? | Legit TV
Source: Legit.ng