- Crusoe Osagie says the Godwin Obaseki-led government has a robust governance system in place
- The Edo governor's aide was reacting to comments by the APC that governance was suffering because of the elections
- Osagie said Obaseki is renowned for his best-in-class managerial skills, a fact APC cannot controvert
PAY ATTENTION: Click "See First" under the "Following" tab to see Legit.ng News on your Facebook News Feed!
The media aide to Edo state governor, Crusoe Osagie, has said that the Godwin Obaseki-led government has a robust governance system in place, that is responding to the daily needs of Edo people in all sectors of the state amid the ongoing electioneering campaigns.
Osagie said this in Benin City, on Wednesday, August 5 in response to claims by the opposition All Progressives Congress (APC) that governance was suffering in the state as a result of Obaseki's ongoing re-election campaign across the state.
Assuring that government is functioning optimally in the state, the governor's aide maintained that: "The governor is renowned for his best-in-class managerial skills, a fact the opposition APC cannot controvert."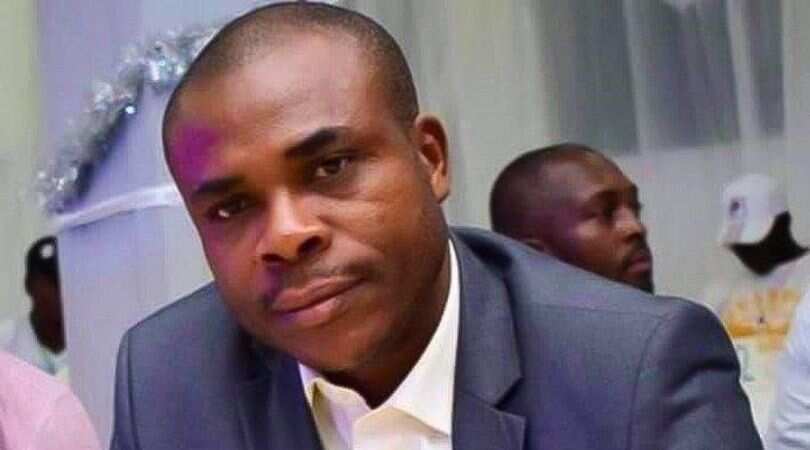 He said his boss has been recently multi-tasking despite the demands of his reelection campaigns.
He continued: "Work is in progress on the several infrastructural projects across the state and will be sustained all through the campaign period.
"The APC continues to reinforce its disadvantage each time it attempts to fault the managerial ability of Governor Godwin Obaseki, because Edo people know that the governor is head and shoulder above Osagie Ize-Iyamu in human and material resource management."
He added that: "the people feel more secure with Governor Obaseki in charge of governance, especially in the application of our scarce resources."
PAY ATTENTION: Install our latest app for Android, read best news on Nigeria's #1 news app
Meanwhile, Osagie has described the manifesto of Pastor Osagie Ize-Iyamu as outdated and controversial.
Speaking in Benin city on Tuesday, August 3, Osagie challenged the APC governorship candidate to tell Edo people the plans he has for the state's economy, foisted by COVID-19.
Speaking on Ize-Iyamu's manifesto, the governor's media aide said: "There is no page in the so-called Simple Agenda, written by Dr Don Pedro Obaseki, where a post-COVID economy was mentioned.
"The issues outlined in the Simple Agenda have long been overtaken by the reality of today and the future, which Obaseki calls a post-COVID-19 economy."
Like Obaseki, Like Ambode: 3 Governors who fell out with their political godfather | Legit TV