- A Nigerian writer has taken to social media to state that most male Nigerians who claim to be feminists are not in the real sense
- Identified as Nkechi Bianze, she explained that most men who claim to be feminists are broke and looking for a woman to handle the bills
- Bianze who shared an unpleasant experience dating a supposed feminist, said she'll pick a patriarchal man instead, as long as he treats her right
PAY ATTENTION: Click "See First" under the "Following" tab to see Legit.ng News on your Facebook News Feed!
A Nigerian writer identified as Nkechi Bianze has left social media users talking after she took to the platform to share her thoughts on Nigerian men who identify as feminists.
In a lengthy Facebook post, the writer stated that most Nigerian men who claim to be feminists are not really one but are simply looking for women to handle their bills.
Bianze went on to share an experience dating a man who identified as a feminist. According to her, that was the shortest relationship she had ever had as he wasn't a feminist but only claimed to be especially when it was time to foot the bills.
PAY ATTENTION: Do you have news to share? Contact Legit.ng instantly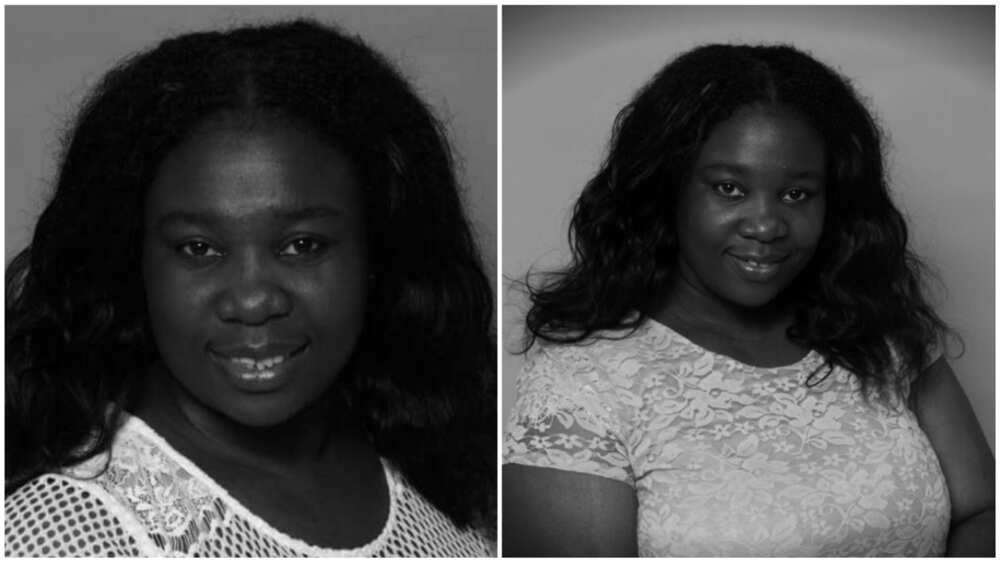 She wrote: "I was once in a relationship with a guy. He calls himself a male feminist. He is the ONLY guy I've dated that insisted on sharing bills with me. Over time, I realized he is actually NOT a feminist. He was just looking for a woman to share bills with him. Whenever he wanted to share the bills, he reminded me that we are both feminists. His own feminism was all about sharing bills.... NOTHING ELSE.
Feminism was also his excuse for little bits of nastiness. He is the ONLY man that I've dated who refers to himself as a feminist. And he is the WORST relationship I had. Needful to say my SHORTEST relationship."
Bianze who expressed she did not have a problem with sharing the bills, says she is a strong believer of the more financially buoyant partner footing the bills.
She, however, explained that all the other guys she dated didn't identify as feminist but were more supportive of the feminism movement than the one who did identify as one.
The writer also stated that they never insisted on sharing the bills and simply did their things while she did hers as they allowed her to be a feminist without any issues.
PAY ATTENTION: Get the Latest Nigerian News on Legit.ng News App
On men who parade themselves as feminist online, she stated that most of them are not real and she doesn't get fooled by their displays online. Although she acknowledged that there are exceptions, Bianze stated that she doesn't trust them.
She also said she would pick a patriarchal man over a feminist as she believes he would treat her better.
"I'm NOT sorry but I do NOT trust 90% of them. Neither do I take most of them seriously with their chants of gender equality. 5 years ago, I insisted that I must marry a feminist or someone who believes in gender equality. I've GROWN and changed my opinion a little....
I'm NO MORE all about an acclaimed feminist or an acclaimed believer of gender equality. I now want a KIND sensible man who would love, respect me and fight for me. One who understands that no gender is superior to the other.
According to her, judging from her past relationships, I was happiest with men who never claimed feminism or gender equality. She said they treated her respectfully, right and much better than the ones who claimed to be feminists.
If I meet a feminist and a patriarchal man and I think the patriarchal man would make me a happier person, girlfriend or wife, I'm sorry to disappoint many of you.... but I will go with the patriarchal man. My happiness is more important to me than whatever tag me or anyone decides to claim."
Meanwhile, Nollywood actress and filmmaker, Genevieve Nnaji, recently caused a buzz on social media following her statement about feminism.
In a quote shared by The Guardian, Nnaji said feminism is human rights to her. According to the award-winning actress, she has the right to do whatever she wants to do - the same way a man exercises his rights.
Nigerians have almost forgotten how to be ashamed - Chimamanda Adichie | Legit TV