Photo news: Schools resume in Lagos state amid Coronavirus pandemic
The Lagos state government asked students in exit classes to resume on Monday, 3 August, and commence preparations for their final examinations amidst the ravaging coronavirus pandemic.
TEC3, SS3, JSS3, Primary six students have since returned to school to kick off preparations in earnest, but not without the total compliance with the guidelines set by the Ministry of Health in the wake of the pandemic.
Schools were asked to ensure they have a source of flowing water, soap for washing of hands, hand sanitizers and a device for checking temperature. All of these were present at the schools that were visited.
Reports have it that most students were unsure of the reopening date, as some of them stayed back at home with the impression that they would return to school on Tuesday, 4 August.
Those who could make it to schools were seen wearing their masks. Such was the compliance that they were not allowed into the premises without having the masks on.
And as soon as they were allowed into the school compound, they were made to first wash their hands, had their temperatures checked by the security personnel at the entrance to the school, before going into their classrooms.
Legit.ng correspondents who visited some schools in Lagos observed that the classes were arranged in line with the physical distancing guidelines by the health ministry.
Below are some of the pictures taken by Emmanuel Osodi during the visit: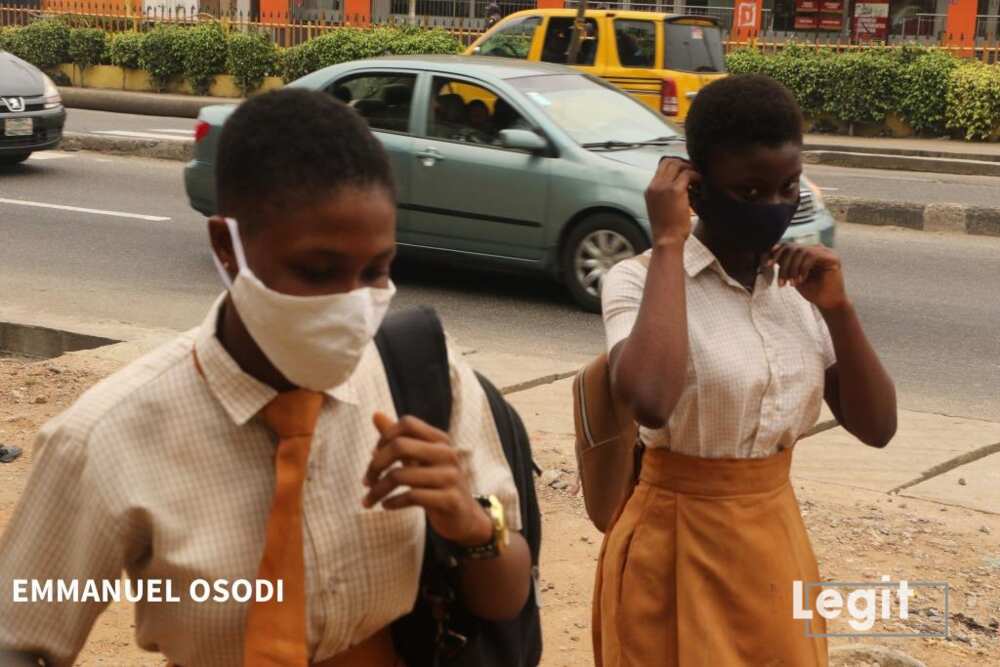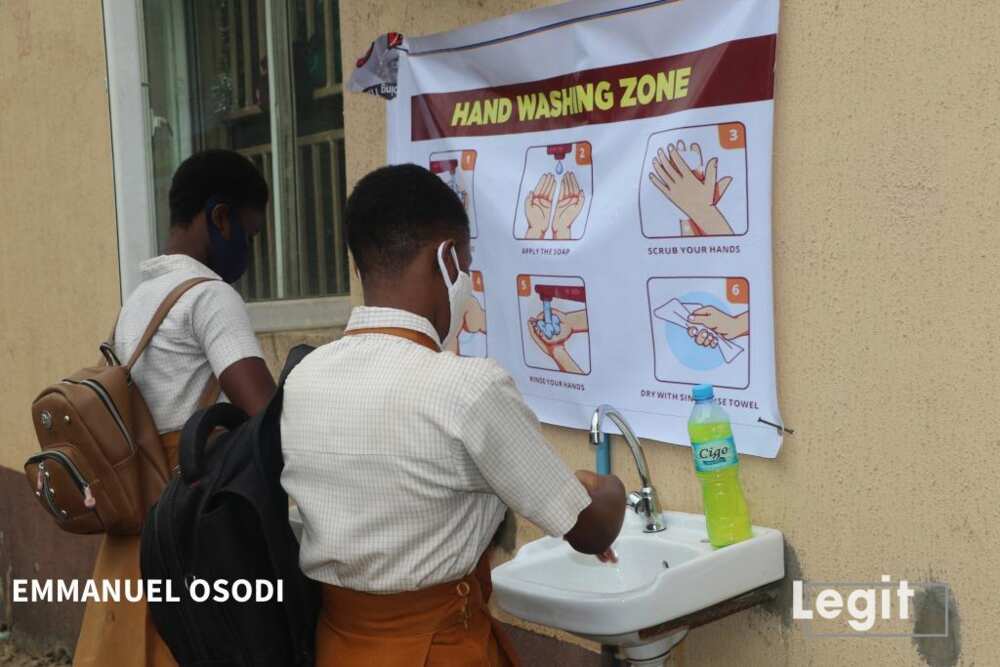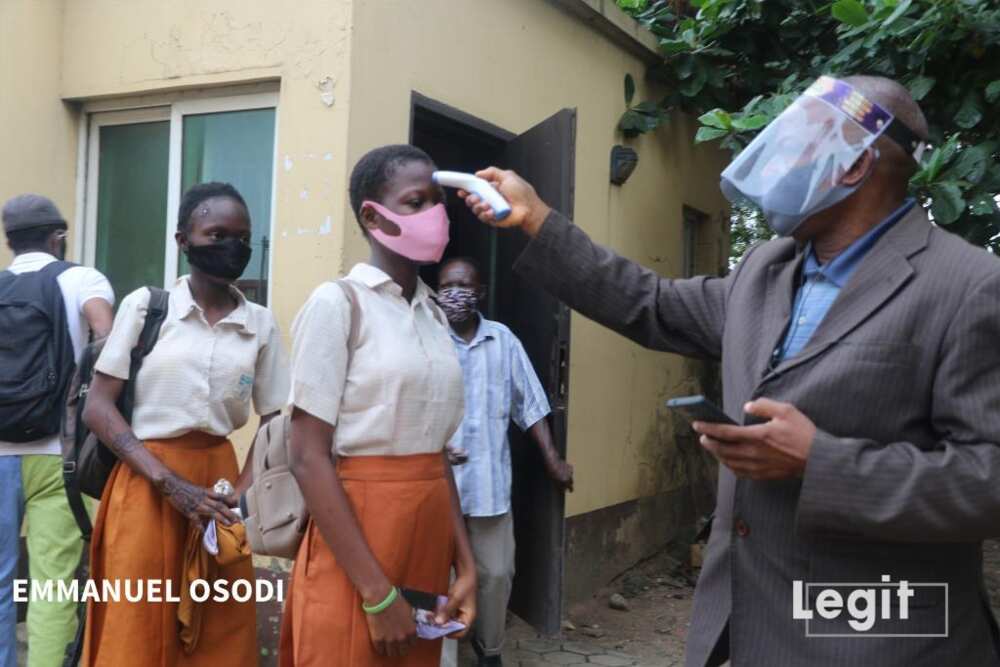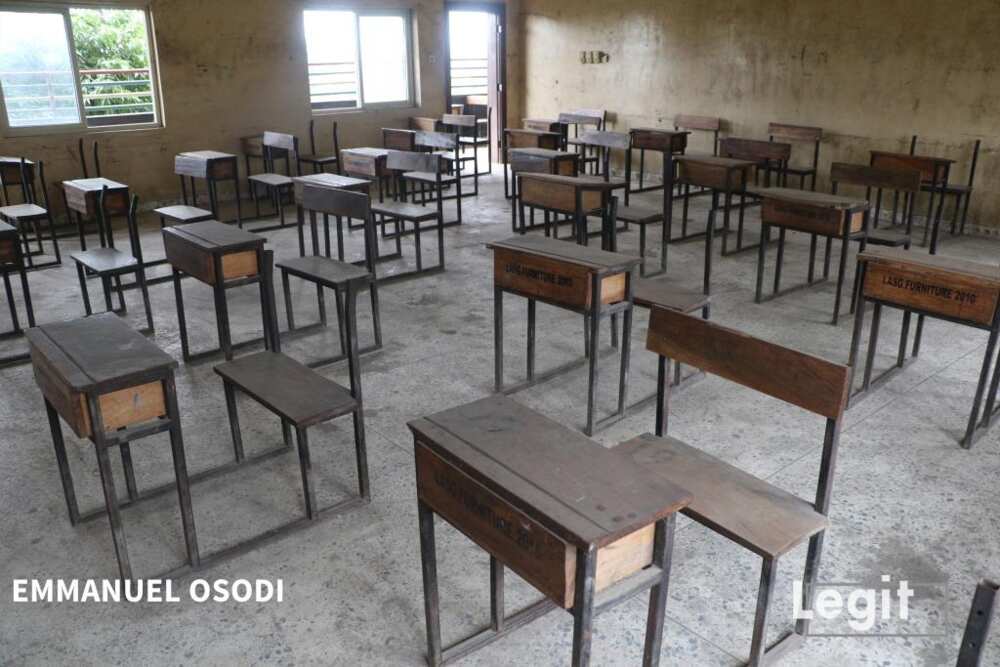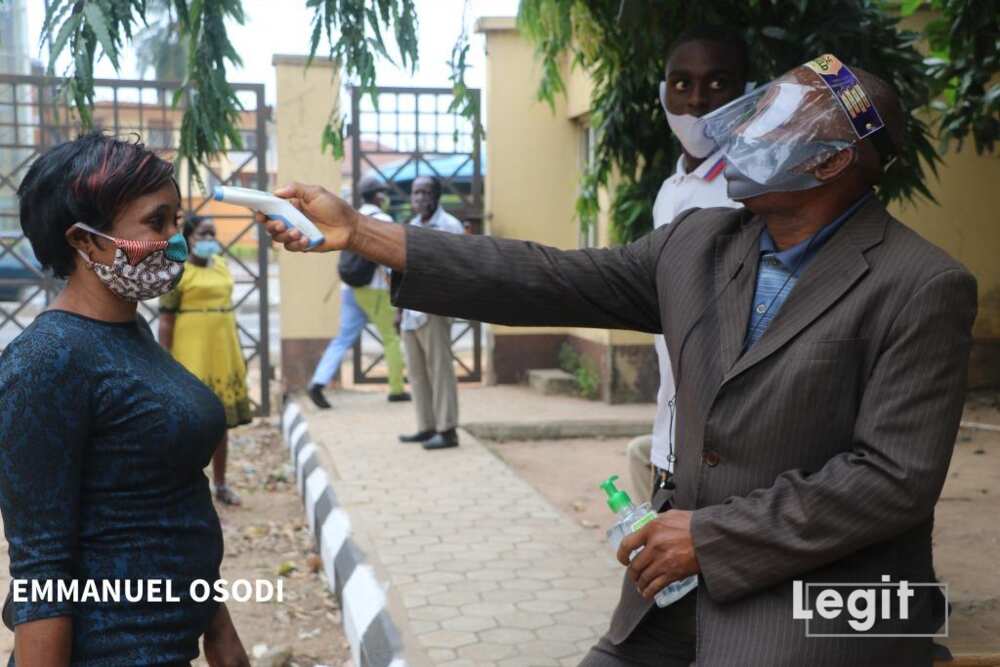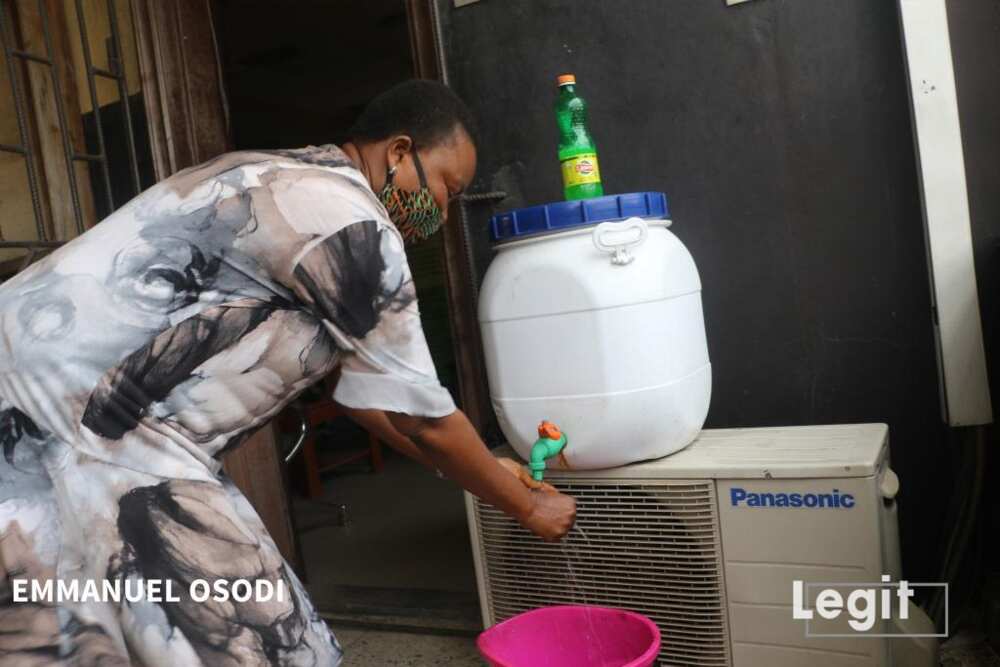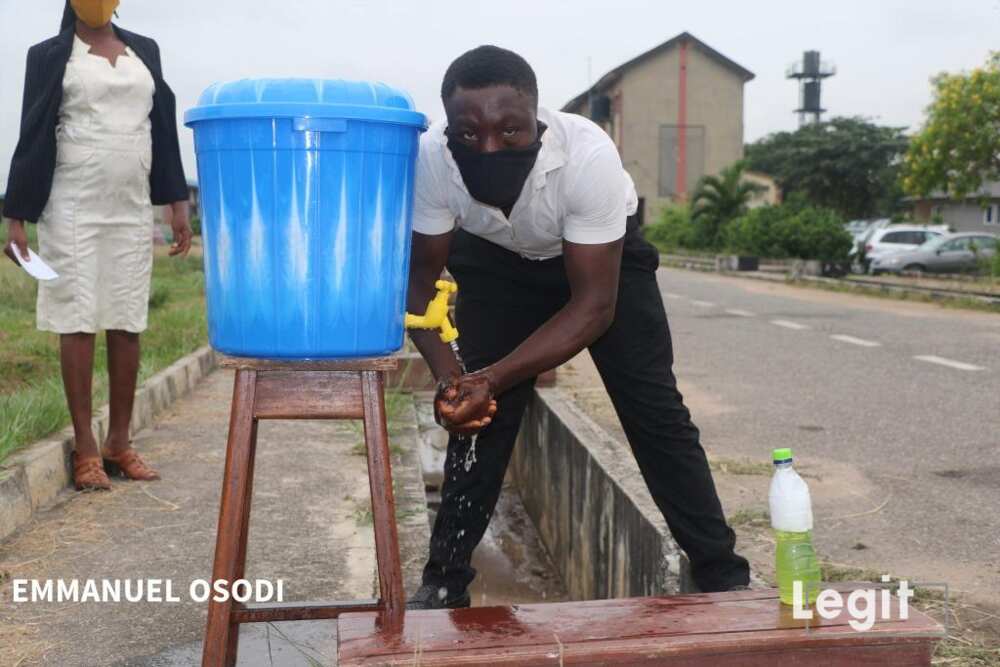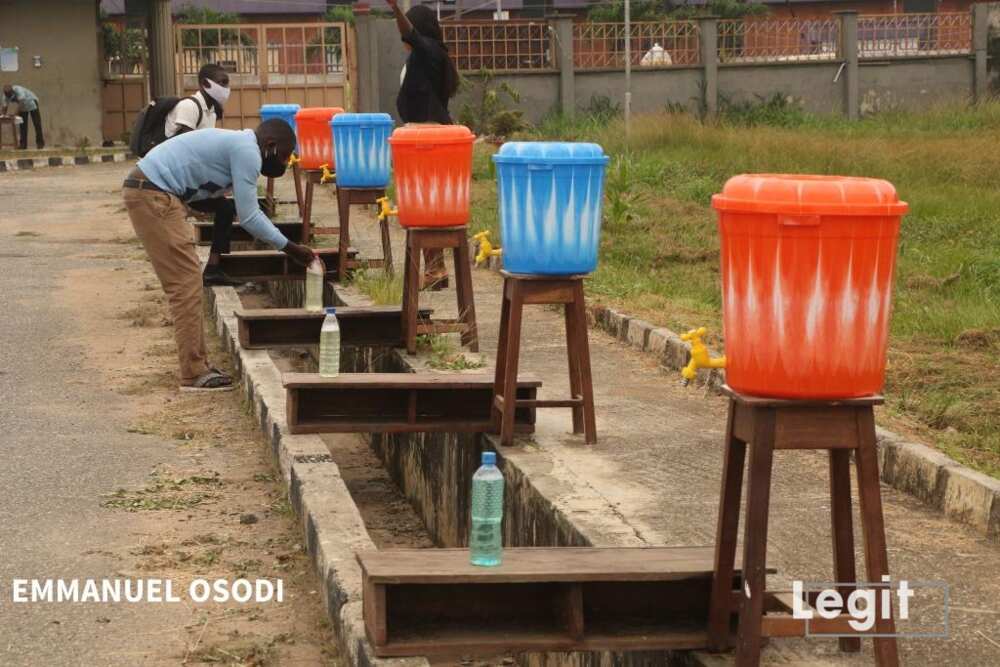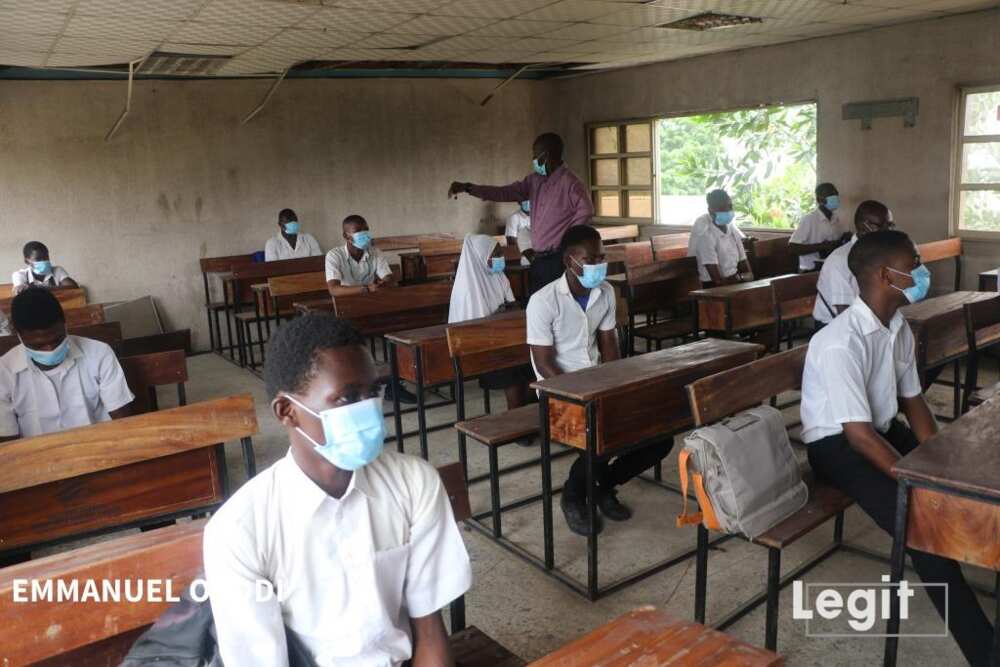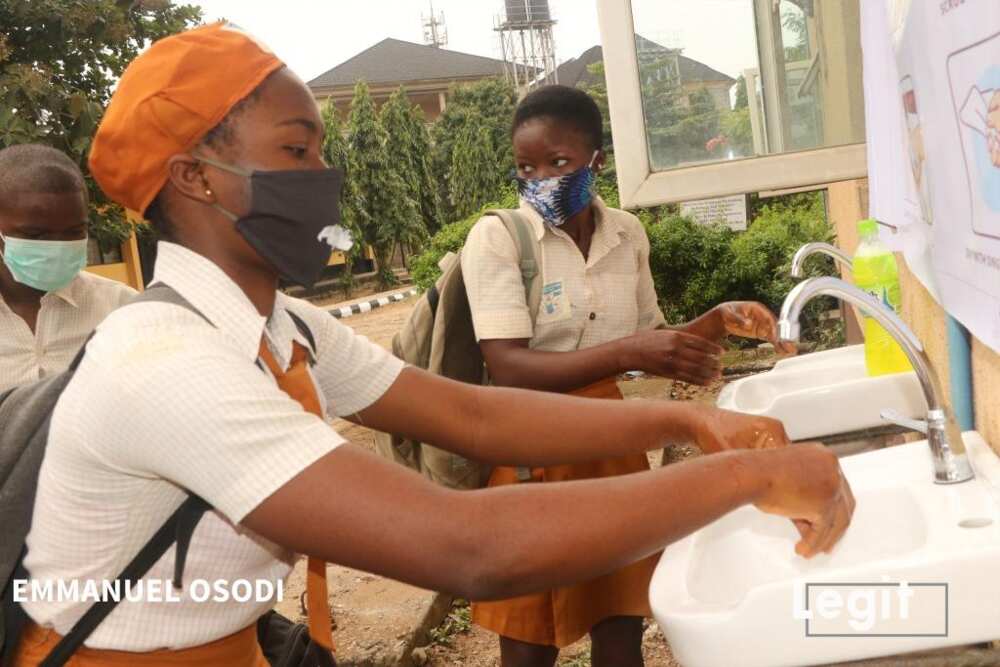 Source: Legit.ng