- Mamman Daura's view on zoning was misunderstood, according to Babangida Aliyu
- According to Aliyu, Daura was only harping on competence in governing Nigeria
- Going further, the ex-governor also claimed zoning has not benefitted Nigeria
PAY ATTENTION: Click "See First" under the "Following" tab to see Legit.ng News on your Facebook News Feed!
Dr. Babangida Aliyu, former governor of Niger state, says most Nigerians misunderstood Alhaji Mammam Daura's views on zoning ahead of 2023 presidential election.
According to Aliyu, Daura was trying to say Nigeria needs competent leaders in governing the country.
Aliyu gave the clarification in Minna, Niger state, at the weekend while fielding questions from journalists at his residence.
Going further, he argued that it is obvious that after over 20 years, the zoning arrangements have failed to produce the desired result.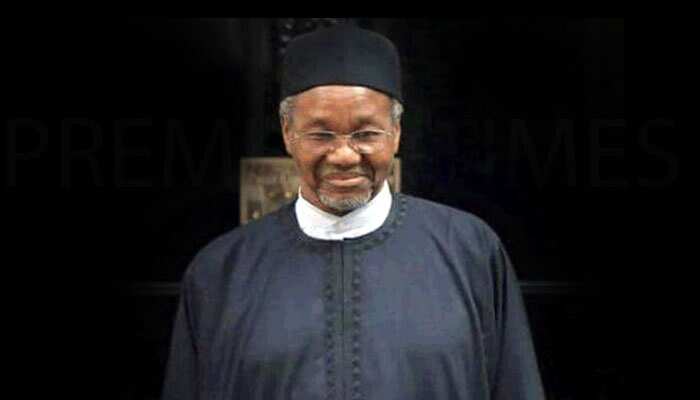 "I think what he (Daura) is saying is that after over 20 years, zoning has rarely produced the best for the country, and in the process, are we not just producing a northern president, a southern president or a possible South-east president," adding that "whatever system you have, you have an objective to achieve. After over 20 years of zoning arrangements, have we rarely produced the best for the country?"
Meanwhile, Legit.ng had reported that the clamour for a president from the southern part of Nigeria has received a big boost after Mohammed Ali Ndume, the senator representing Borno South threw his weight behind the call.
Ndume made his position known in an interview with Nigerian Tribune which was published on Sunday, August 2.
According to Ndume, it is only proper in the name of equity and justice that the south be allowed to have a turn at the presidency after incumbent Muhammadu Buhari's tenure ends in 2023.
He said: "For APC, it is natural that the president should come from the South and I am a frontline advocate of that because I believe in equity and justice and where there is no equity and justice, there won't be peace."
Ndume explained further that at the formation of the ruling party, the presidency was zoned to the north and it is only fair that it is zoned to the south next.
"When APC was formed, we zoned the president to the North. That is why four candidates from the North contested and one candidate only from the South-East. No candidate contested from the South-South and the South-West. Only one candidate which was [Rochas] Okorocha and everybody knew then he just wanted to exercise his rights," he said.
The senator noted further that even the APC would not support a president from the north. Allowing a northern presidential candidacy, he said, is equal to a third term for President Buhari.
He added: "This time round in APC, it is only natural for every person of conscience to support a candidate from the South, whether it is South-South, South-East or South-West. To me, in APC, supporting a candidate from the North is tantamount to a third term for Buhari, because the constitution is very clear.
"It says there must be equity in position, even in appointment. My position is known on that. I will not support a northern candidate and I don't think APC will support a northern candidate. Southern candidate is the way to go."
2023 election: Why a northerner should be President again - Shettima | Legit TV