- Pastor Tunde Bakare has warned against Lagos state government's decision to reopen religious worship centres
- The general overseer of the Citadel Global Community Church faulted the directive, urging the people not to let anyone drive them like a sheep to the slaughter
- Bakare also said the government can't force them to reopen churches even though they have a right to close worship centre
PAY ATTENTION: Click "See First" under the "Following" tab to see Legit.ng News on your Facebook News Feed!
Pastor Tunde Bakare, the general overseer of the Citadel Global Community Church (CGCC), formerly known as the Latter Rain Assembly has faulted the reopening of churches by the Lagos state government.
It would be recalled that back in March, Lagos state placed a ban on religious gathering to check the spread of coronavirus.
Bakare speaking during the church's online Sunday worship on August 2, warned against the government's directive in spite of the pandemic in order not to drive Christians like sheep to the slaughterhouses by reopening worship centres.
The cleric went on to note that if the government and health agency said there will be a peak of the disease in August, why should people rush and re-open churches.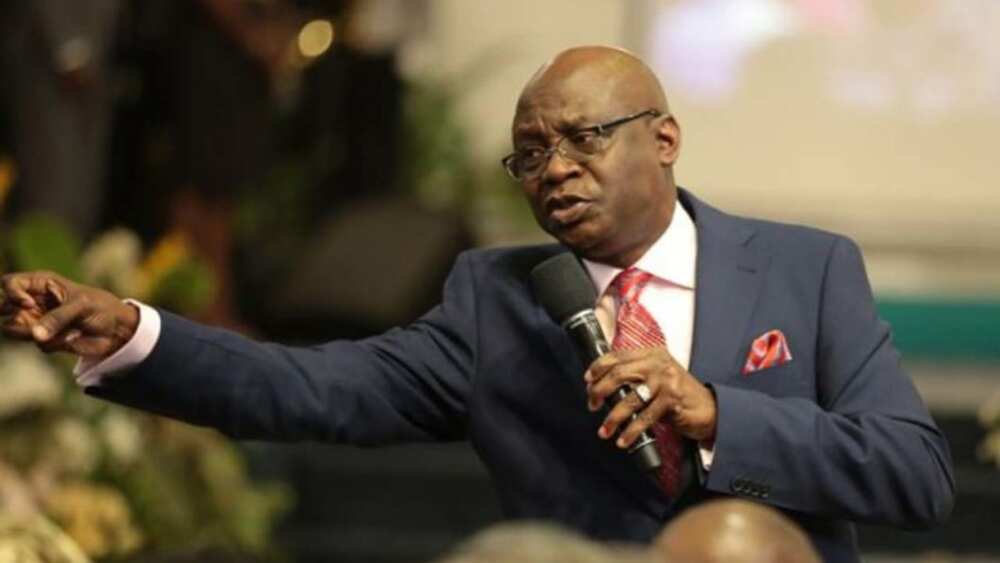 He also said that though the state government can shut down churches, it does not have the right to force them to reopen.
While adding that the government might have bowed to pressure from religious leaders to lift the ban, Bakare urged the people to keep safe and do their best to keep alive by following all the necessary rules.
He said: "Do not let anyone, whether religious leader or governmental leader, to drive you like a sheep to the slaughter.
If they (the government and the disease control authorities) said that the month of August is going to be the peak of the infection, why should they ask people to rush in (re-open the churches) again?
"Please keep safe and do your best to keep alive by keeping all the necessary rules. We know that by the grace of God this pandemic like the others before it has an expiry date. It shall not see our end. We shall see its end in the mighty name of Jesus."
Pastor Bakare's warning is coming a few days after the Lagos state government lifted the ban on religious worship centres effective from Friday, August 7.
Governor Babajide Sanwo-Olu made this known on Saturday, August 1, in an address where he gave updates on the efforts of the state government on Covid-19 crisis.
Sanwo-Olu also announced that schools will be reopened for students in the graduating classes in the state on Monday, August 3.
PAY ATTENTION: Install our latest app for Android, read best news on Nigeria's #1 news app
Earlier, Legit.ng reported that Pastor Bakare revealed why he has no plan to commence worship services any time soon.
Bakare explained that this is because as understood in a meeting between himself and the governor of Lagos, the cases of coronavirus both in the state and the country as a whole might increase.
Although the cleric pointed out that a building, not the church, can be shut by the government, he disclosed that normal programmes might be delayed until September or even December 2020.
Responding to questions from journalists on the issue on Sunday, June 14, Bakare said: "We are not opening till the coast is clear."
Coronavirus: Bishop Oyedepo wants churches to open if markets can; do you agree? | Legit TV