- The PDP has reacted to the defection of its former national chairman, Barnabas Gemade to the ruling APC
- The Benue state chapter of the party described Gemade as a political nomad with diminishing political value
- Gemade defected from the Social Democratic Party (SDP) to rejoin the APC on Saturday, August 1
PAY ATTENTION: Click "See First" under the "Following" tab to see Legit.ng News on your Facebook News Feed!
The Peoples Democratic Party (PDP), Benue state chapter, has laughed at the opposition party's former national chairman, Barnabas Gemade, who defected to the All Progressives Congress (APC).
Benue PDP in a statement through its spokesperson, Bemgba Iortyom, which was sent to Legit.ng said it found Senator Gemade's defection amusing.
The party pointed out that the absence of Senator George Akume, the APC leader in Benue state, was suspicious.
The statement read: "Ordinarily, the PDP should not concern itself with an exercise which is a mere charade by well-known perennial political nomads, however, considering Senator Gemade's quoted statement at the decamping that his move to APC has sent jitters down the spines of PDP and other political parties in the state, it is noteworthy to state a few facts salient and relevant to the situation.
"Firstly, underscoring the irrelevance of this charade of a decamping is the loud question; As a former National Chairman of a ruling party, former Minister and former Senator, why was the Benue State Leader of the APC, Senator George Akume, conspicuously absent at the decamping ceremony yesterday?"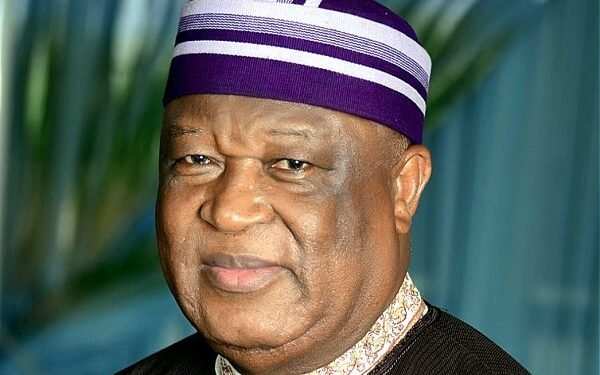 It added that Akume's absence from such a big political event is clear indication that Gemade, a former national chairman, ex-minister and senator, has lost political value.
"Was Senator Gemade's diminishing political value not highlighted by his abysmally poor performance in his Senatorial re-election bid in 2019 on the platform of the Social Democratic Party (SDP), where he lost even in his native Mbawar and placed third in the race behind a political greenhorn like Mimi Orubibi, after he had junketed from APC to PDP and then to SDP all in the space of a few months?" the PDP queried.
The party noted that it was disheartening that its former national chairman is engaging in politics suited to politicians his children's age.
PAY ATTENTION: Install our latest app for Android, read the best news on Nigeria's #1 news app
"It is unfortunate that while politicians of Senator Gemade's generation, like Senator David Mark, are retiring and leaving room on the leadership stage for their proteges, the septuagenerian is still embarking on political quests suitable for his children's generation."
Legit.ng reported earlier that Senator Barnabas Gemade moved back to the APC after a stint at the Social Democratic Party (SDP).
Gemade dumped the Social Democratic Party (SDP) in a low key ceremony at the weekend at his Mbawar Council Ward, Konshisha local government area of Benue state.
He was followed by hundreds of his supporters to the APC.
Street gist: Politics of 'agbero' should stop in Nigeria | Legit TV