- President Buhari has been dragged to court by a group, SERAP, over Nigeria's loans
- SERAP is asking for details of loans that have been obtained by the Buhari-led government since May 29, 2015, when it took over power
- The group wants to know every detail, from the interest rate, the total amount of debts and repayment conditions
PAY ATTENTION: Click "See First" under the "Following" tab to see Legit.ng News on your Facebook News Feed!
The Federal High Court, Abuja, has been asked by the Socio-Economic Rights and Accountability Project (SERAP) to order President Muhammadu Buhari to publish details of loans that have been obtained by the government since May 29, 2015.
The body wants Buhari to tell Nigerians the interest rate, the total amount of debts, and details of the projects on which the loans have been spent.
In the suit that was filed last week, SERAP asked the court to compel Buhari to tell Nigerians the countries and bodies that have given the loans, specific repayment conditions, and whether any public officers solicited and/or received bribes.
The suit read in part: "Transparency would ensure that the loans are not diverted to private pockets, increase public trust that these loans would be used to benefit Nigerians, provide good value for money, and reassure Nigeria's creditors.
This suit is permitted under the Nigerian Constitution 1999 (as amended), the Freedom of Information Act; the African Charter on Human and Peoples' Rights, and the UN Convention against Corruption to which Nigeria is a state party."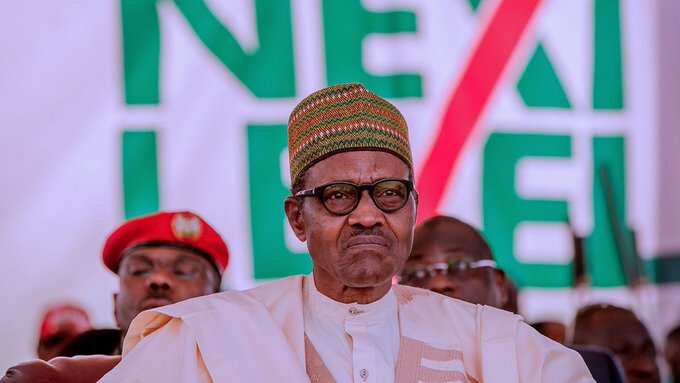 Reacting to the call, some Nigerians asked SERAP if it was also going to request for that of ex-president Goodluck Jonathan's administration.
@AbubakarAAliyu7 said: "We hope u will also ask PDP to tabulate what they loot from 1999-2015 plus d interest accrued on it and where they kept d money in case of death. Because as Abacha died Nigeria is recovering the loots. You should also ask why 4 Senate presidents are sacked by PDP, Bola Ige&co killed."
@TheShehus said: "Was SERAP this inquisitive under the PDP government. Did you ask the federal high court to order Jonathan to publish details of those agreements that mortgage Nigeria's future. I ask again who is really in charge of SERAP."
Others believe Buhari has borrowed off Nigeria's future.
Some others are of the opinion that Nigerian youths are a problem.
This is coming on the heels of controversy that trailed the revelation that Nigeria may lose its sovereignty to China.
PAY ATTENTION: Install our latest app for Android, read best news on Nigeria's #1 news app
There had been reports that Nigeria ceded sovereign right on the assets financed by the loans to China if there was a default in payment.
However, the minister of transportation, Rotimi Amaechi, has told Nigerians not to panic as the country is already repaying China loans.
Amaechi later explained why there is nothing wrong with the federal government ceding Nigeria's sovereignty to China in the signing of a loan deal.
Wayo too much for Nigeria - Corruption in Nigeria must end | Legit TV