- The abuse of power, fraud, embezzlement, and misuse of public funds has been condemned by Yusuf Aliu
- The France-based Nigerian forensic investigator said the rise daily in both size and severity of these corrupt practices was taking a toll on President Buhari's anti-corruption war.
- Aliu suggested the way forward, one of which is effective internal control
PAY ATTENTION: Click "See First" under the "Following" tab to see Legit.ng News on your Facebook News Feed!
Dr Yusuf Aliu, a France-based Nigerian forensic investigator, has said corruption is taking its toll on the federal government's anti-graft war.
He described the probe of the interim management committee of the Niger Delta Development Commission (NDDC) as a setback in the fight against corruption by President Muhammadu Buhari.
This Day reports that the forensic investigator said the public's confidence in Buhari's anti-graft war has been gradually destroyed by the Economic and Financial Crimes Commission (EFCC) and the Nigeria Social Insurance Trust Fund (NSITF).
Aliu in a statement on Friday, July 31, expressed sadness that government agencies who have been given the responsibility of promoting transparency are the ones masterminding corrupt and fraudulent practices.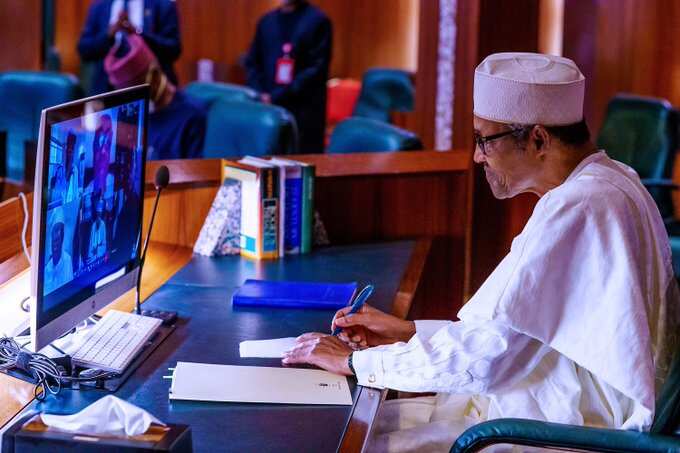 "Now if the citadel of justice is corrupt, of what value is the body politics?" he queried.
"The federal government anti-graft is suffering a huge setback. Such setbacks culminate in the frustration of the citizens and lack of confidence in the government."
Aliu noted that corruption has also permeated the country's democratic institution and it looks like the government is losing the fight.
Offering a way forward, he suggested that government interest should be aligned with those of operators. He also called for an efficient and effective internal control, to preserve checks and balances.
Aliu strongly believes that this would reduce the undue influence and abuse of power in policy-making.
In his words, "graft is a felony that should be addressed with a very stiff penalty, among others."
Buhari, however, has renewed his commitment towards fighting corruption in the country, vowing to institute probes into the past, present corruption cases.
PAY ATTENTION: Install our latest app for Android, read best news on Nigeria's #1 news app
Legit.ng reported that after observing private Eid prayers with his family on Friday, July 31, in Abuja, President Buhari lamented how public positions have been grossly abused by people in the positions of trust.
This was against the backdrop of ongoing investigations into some government agencies including the EFCC and the Niger Delta Development Commission (NDDC).
Meanwhile, the Civil Society Groups for Good Governance (CSGGG) has called on President Buhari to heed the Nigerian Senate's advise to sack the management of the NDDC.
The group urged the president to adopt the resolution of the Senate in order not to give the impression that the All Progressives Congress-led federal government condones corruption.
Wayo too much for Nigeria - Corruption in Nigeria must end | Legit TV