The Zenith BETA LIFE Promo was created to reward loyal Zenith Bank customers. During the period of the promo, 50 people will get to win cash gifts worth N30,000 every week from Friday, July 31, 2020, to July 30, 2021.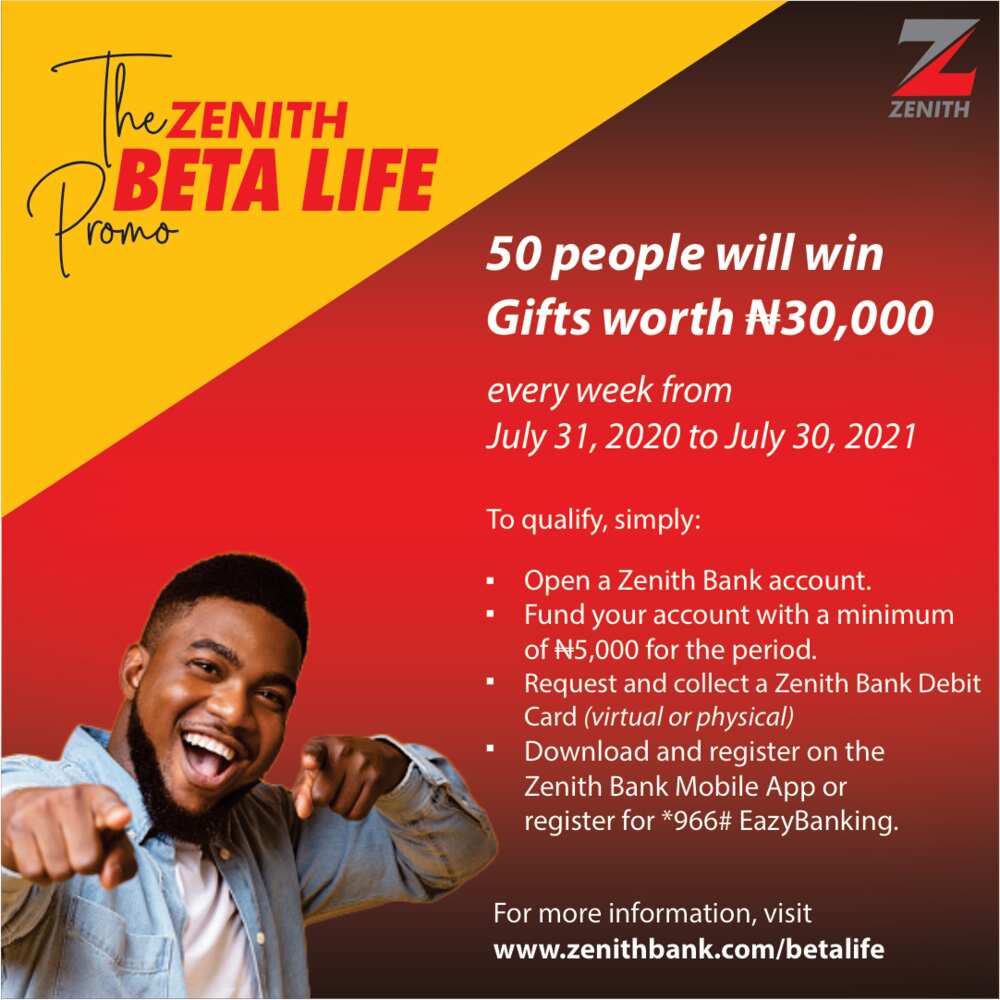 To qualify, simply:
1. Open a Zenith Bank account.
2. Fund your account with a minimum of N5,000 for the period.
3. Request and collect a Zenith Bank Debit Card (virtual or physical).
4. Download and register on the Zenith Bank Mobile App or register for *966# EazyBanking.
For more information, visit www.zenithbank.com/betalife.
[Sponsored]