- US President Donald Trump has revealed that he plans on banning social media app TikTok
- The Committee on Foreign Investment (CFIUS) has said that the social media app may pose a security risk and allow Chinese Intelligence to spy on the US
- This would require US companies involved with TikTok to divest their interests from the Chinese parent company ByteDance
PAY ATTENTION: Click "See First" under the "Following" tab to see Legit.ng News on your Facebook News Feed!
The president of the United States of America Donald Trump has said that he wants to ban the popular social media platform TikTok from the US.
Authorities have claimed that the social media app is a security risk and could be used by the Chinese government to spy on the US.
If the app is banned, the US companies would have to divest from its Chinese parent company ByteDance.
Trump's decision comes after the Committee on Foreign Investment (CFIUS) looked into deals which affect the US' national security.
TikTok is an extremely popular app which allows its users to create and share short videos and it has an estimated 1 billion users.
The social media app declined to comment on the forced divestment of its US interests and only said the following:
"We are confident in the long-term success of TikTok.
"Hundreds of millions of people come to TikTok for entertainment and connection, including our community of creators and artists who are building livelihoods from the platform."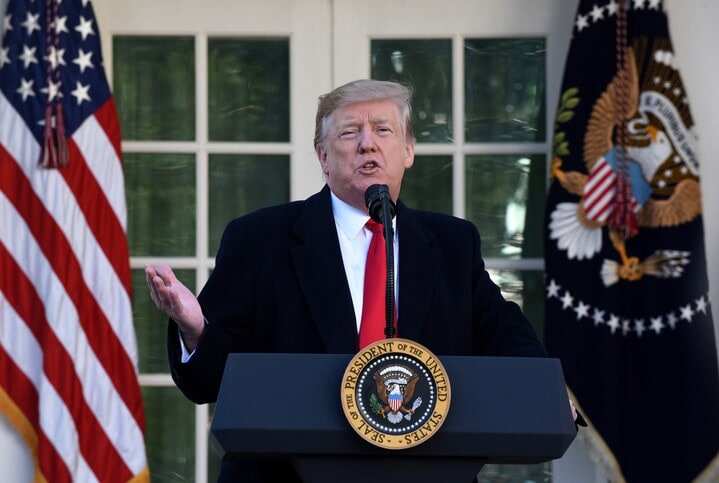 The company has promised to allow for high-level transparency and allow its algorithms to be reviewed to put regulators and users at ease.
"We are not political, we do not accept political advertising and have no agenda -- our only objective is to remain a vibrant, dynamic platform for everyone to enjoy," TikTok CEO Kevin Mayer said in post this week.
"TikTok has become the latest target, but we are not the enemy."
James Lewis, head of the technology policy program at the Center for Strategic and International Studies, said that using TikTok posed almost no security risk but that Beijing may try to limit its content through censorship.
"It looks like ByteDance may be getting squeezed by Beijing, so making them divest makes sense," Lewis said. "They could start censoring stuff."
Earlier, Legit.ng reported that President Trump defended Nigerian-trained doctor Stella Immanuel after she claimed that there is a cure for the deadly coronavirus.
The president defended Doctor Immanuel when answering questions from CNN's Kaitlan Collins, CNN reports.
4 implications of Trump's ban on Nigerians from the USA | Legit TV