Matte Babel bio: who is Shay Mitchell's boyfriend and baby daddy?
Pretty Little Liars fans, also known as the PLL Army, PLLers, or just Liars, all know who Shay Mitchell is. The Canadian actress played Emily Fields in the drama series, which ran from 2010 to 2017. While Emily is a teenager at the beginning of the series, the actress who portrays her, Shay Mitchell, is now a grown lady with a family of her own; the actress, Matte Babel, and their baby daughter Atlas Noa make up the beautiful family. Even if you are the staunchest Liar, you might not know a lot about Matte Babel, but here's a chance to change that.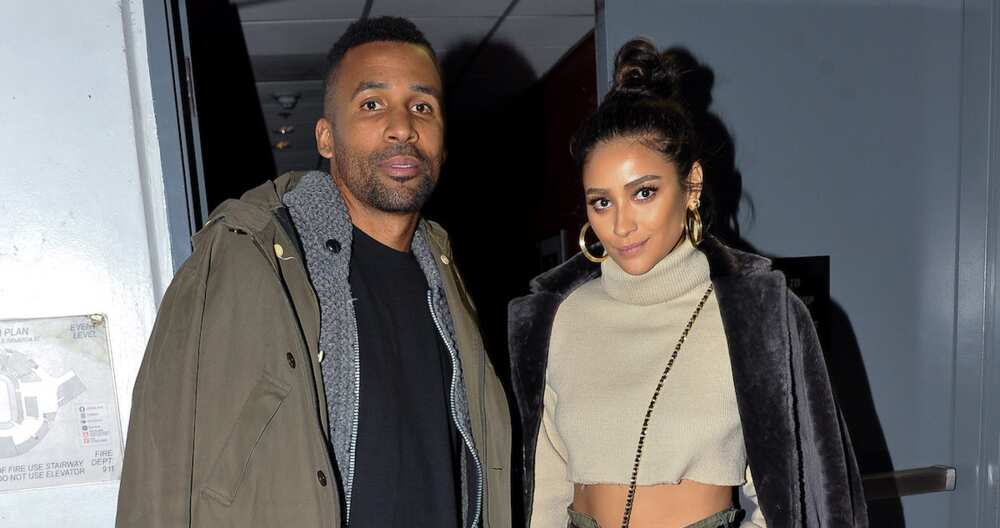 The year was 2017; when the entire PLL universe came to a halt after Shay Mitchell dating rumours erupted. Although Shay insisted that she and Matte Babel (the man she was romantically linked to) were just friends, it soon became clear that the two were a couple. But who is Matte Babel?
Profile summary
Birth name: Matt Alexandros Babel
Date of birth: October 13, 1980
Age: 39 years
Place of birth: Toronto, Ontario, Canada
Zodiac sign: Libra
Height: 6 feet 2 inches (1.88m)
Weight: 85 kilograms (187 lbs)
Body measurements: 44-34-38 inches
Shoe size: 9 (UK)
Eye colour: Dark brown
Hair colour: Black
Occupation: Actor, TV personality
Matte Babel age
Shay Mitchell baby daddy was born on October 13, 1980, in Toronto, Canada. The actor is currently 39 years old.
Education
Matte went to Wilfrid Laurier University (1999-2003), from where he graduated with double honours in Sociology and Communications and minors in Business and Geography.
He played varsity basketball and football and was a member of the Wilfrid Golden Hawks football team.
He even played professional football in Europe during his third year at the university.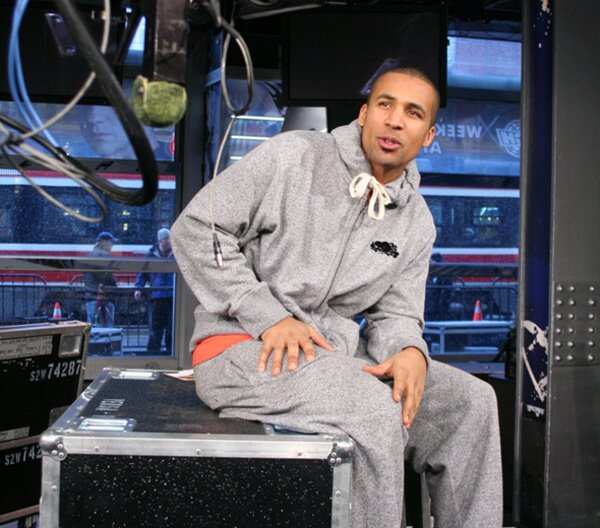 What does Matte Babel do? His career timeline
After university, Matte worked for MuchMusic, a Canadian cable specialty channel, as the host of Much On Demand (MOD). He hosted MOD for four years, and during this time, he interviewed famous personalities such as Tom Cruise, Gerard Butler, Mariah Carey, Usher, Jay Z, Justin Timberlake, P!nk, 50 Cent, and more.
While at MuchMusic, he also hosted special programs such as LIVE@MUCH, Live Earth, My Date With…, Exposed, and the MuchMusic Video Awards.
In 2009, the TV personality was recruited to CP24 (a Canadian 24-hour news channel), where he contributed to the launch of CP24 Breakfast, a live three-hour morning show. He was later promoted to reporter.
After helping launch CP24 Breakfast, he began co-hosting Fuse News (a 30-minute daily national music program whose executive director was Rick Kaplan) in New York alongside Alexa Chung and Jack Osbourne.
While co-hosting Fuse News, Matte Babel also served as a correspondent for Entertainment Tonight Canada (ETC) and a contributor to Entertainment Tonight, The Insider, and TVOne.
Matte also hosted Canada Sings, a prime time competition show where two teams compete in front of a live audience, singing and dancing to win cash for a charity of their choice.
Apart from being a host, Matte is also an actor. In 2010, he starred in two episodes of Degrassi: The Next Generation as the next Teen Star host. Coincidentally, his time in Degrassi connected him to Drake and his assistant Ryan Silverstein, who, up to 2014, was Shay's boyfriend.
Currently, Shay Mitchell boyfriend is involved with DreamCrew, a management and entertainment group, and BÉIS, Shay Mitchell's travel accessories brand.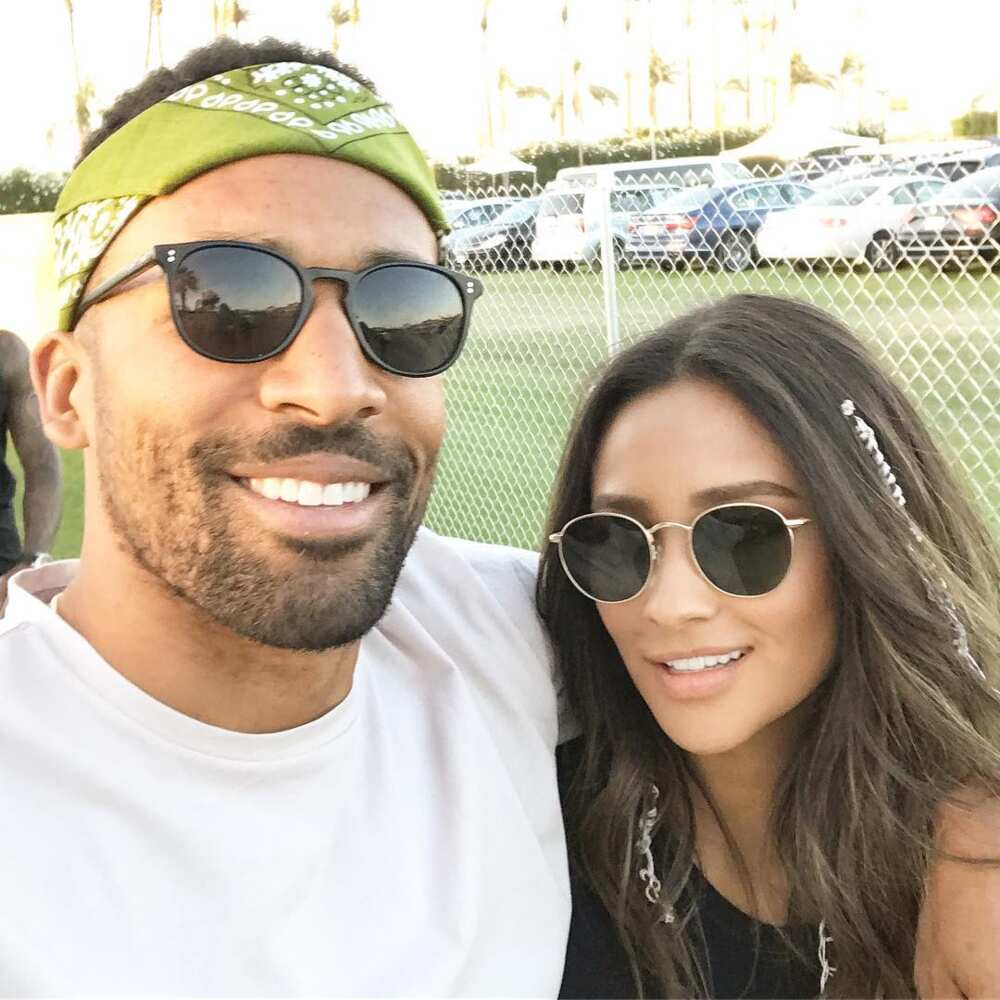 The Shay Mitchell Matte Babel relationship
Although Shay Mitchell and Matte Babel officially came out as a couple in 2017, the two began dating in 2016 after being introduced to each other by a mutual friend.
In January 2017, Shay insisted that they were just friends who had known each other for nine years.
However, by February 2017, it was clear that the two were more than just friends, as Matte joined Shay in New York City for February's fashion week.
Although Shay Mitchell and Matte Babel have been together for years now, marriage isn't really on Shay's radar. In an interview with ET, Shay revealed that even though she loves weddings, getting engaged is not something she's thinking about.
She revealed,
"A lot of people ask, it's never been something I really cared for...And I love weddings, love weddings. I can watch them all day long. I love attending, I love being a part of my friends' [weddings], anybody's to be quite honest. It's just not something I care for for myself and it's something that Matte and I have spoken about."
Their baby
The couple welcomed their beautiful baby daughter, Atlas Noa, in late 2019.
Shay announced their daughter's birth on Sunday, October 20, 2019, stating that she was in labour for 33 hours.
Sadly, Shay suffered a miscarriage at 14 weeks in 2018. This is why she waited until she was almost six months along before she revealed that she was pregnant (with Atlas).
Who is the father of Shay Mitchell's baby?
Matte Babel is the father of Shay's baby girl, Atlas Noa.
How long have Shay Mitchell and Matte Babel been together?
Even though they confirmed dating rumours in early 2017, the two are said to have dated since 2016.
How did Shay Mitchell meet Matte Babel?
The two lovebirds met through a mutual friend in Los Angeles.
Shay Mitchell and Matte Babel seem to know the secret to having a happy family. Together with their baby daughter Atlas Noa, they are family goals.
READ ALSO: You cast: Who plays who in this Netflix hit show
As reported by Legit.ng,You is a popular American psychological thriller television series that currently has two seasons. The first season follows the story of Joe Goldberg, a bookstore manager in New York, who upon meeting Guinevere Beck, an aspiring writer, becomes infatuated with her. The third season of the show is set to be released in 2021.
Among the famous and talented actors and actresses who make up the cast of You are Shay Mitchell, Penn Badgley, Elizabeth Lail, Luca Padovan, Zach Cherry, Victoria Pedretti, James Scully, Jenna Ortega, Ambyr Childers, Carmela Zumbado, and many more.
Source: Legit.ng