- A former Uber driver has taken to Twitter to share his experience with his passengers
- The Nigerian man with the handle @MaxOfLagos says he encountered both rude and respectful passengers when he worked as Uber driver in Lagos
- According to him, he also encountered a passenger who helped him get a voice-over job
PAY ATTENTION: Click "See First" under the "Following" tab to see Legit.ng News on your Facebook News Feed!
A Nigerian man who worked as an Uber driver for a few months in Lagos has taken to Twitter to share his experience with passengers.
The young man with the Twitter handle @MaxOfLagos said everyone in Lagos is rude, adding that the worst of them are those that cannot afford a car.
Sharing his experience, he admitted that there were good passengers he also encountered. He said one of them helped him get a voice-over job.
He said there was a female passenger "who made the mandatory joke about getting a different kind of "ride" in addition to the Uber ride".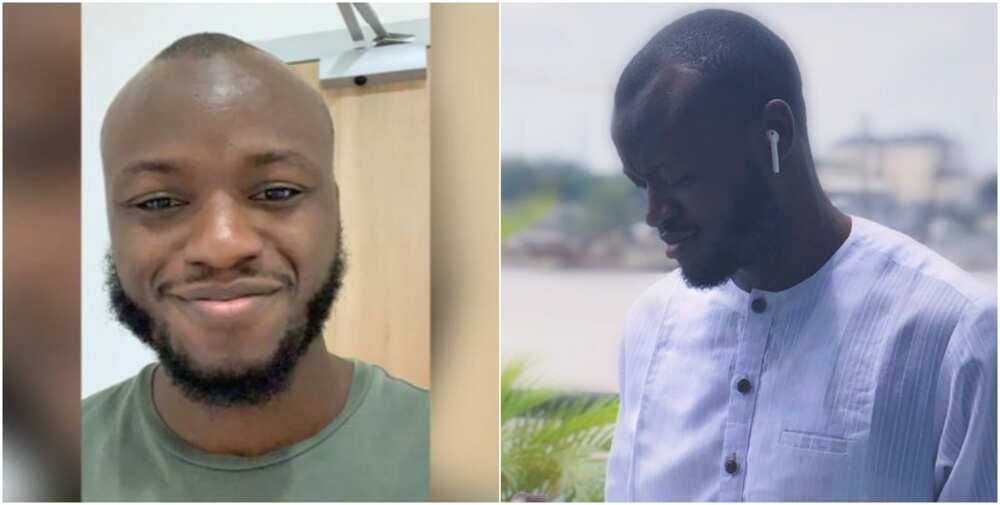 He said many people do not understand the meaning of "Your driver is completing a trip nearby".
"Always amusing and somewhat embarrassing when someone starts out very rude and by the end of the trip they're asking if they can save your phone number to discuss "business" or some other such thing."
He, however, noted that he encountered some good riders too.
"There was a lady who was going to visit/fight her in-laws somewhere on the Ogun State border. Very lucrative and entertaining trip. She brought snacks, the fight ended in a victory for us and everyone was home before sundown," he added.
According to him, many were always surprised to find out their uber ride is an SUV and the driver speaks well.
He narrated one of his experiences where he had to pick a group of university kids from Ibadan and they were incredibly respectful. He said this was a confirmation that only Lagos people don't have sense.
He narrated his different experiences with a Syrian guy and an Italian lady who was of the opinion that Nigeria was hopeless as she believed young people are just as corrupt as the older leaders.
PAY ATTENTION: Install our latest app for Android, read the best news on Nigeria's #1 news app
In other news, a Nigerian man identified as Dr Dein Braide has narrated how he helped an Uber driver who bashed his car on Thursday, June 25.
The man with the Twitter handle @alabo_braide took to the social media platform to narrate the experience which he said humbled him.
Meet talented Musician Who Works as a Uber Driver | Faces of Nigeria - Legit TV