We are all we have - Actor Williams Uchemba says as he complains about corruption
- Nollywood actor and philanthropist, Williams Uchemba, has taken to social media to share what made him decide to become a giver
- The film star recounted how he witnessed an old man get crushed to death by a truck because he was trying to make ends meet by selling ice-cream on the streets
- Uchemba said he also spoke with a government official on his plan to start giving out and how he was advised to keep his money
- The actor said the people in government do not care and that we are all we have
PAY ATTENTION: Click "See First" under the "Following" tab to see Legit.ng News on your Facebook News Feed!
The Nigerian system is one that has left many youths feeling hopeless that things can ever get better. Meanwhile, those with positive intentions also feel overwhelmed and discouraged after seeing that the rot has eaten too deep and things will always frustrate their plans.
Just recently, Nollywood actor, Williams Uchemba, shared a touching video on his social media page where he spoke on the decadence of the society and how the people in powerful positions do not really care.
The actor recounted how he came back into the country in 2017 and witnessed an old man get crushed to death by a truck while hawking ice-cream on the highway.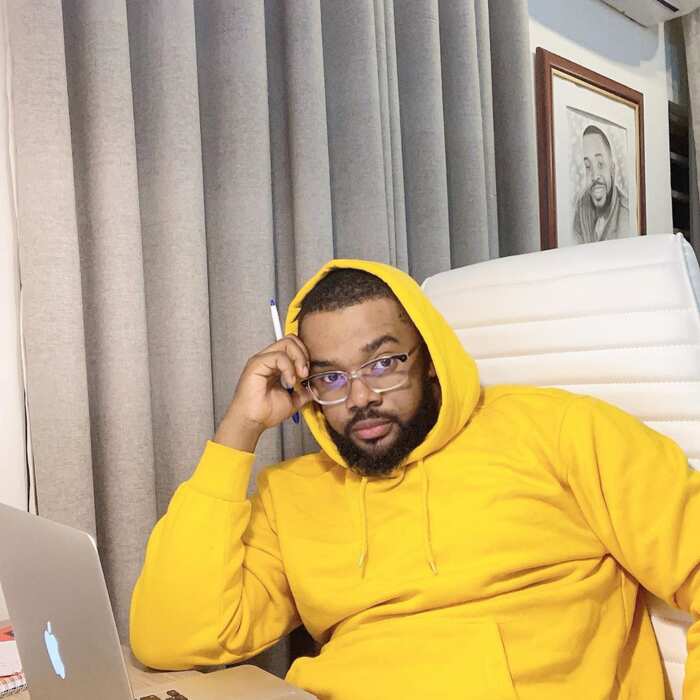 The actor said that the man died as a result of hunger and not because he committed any criminal offence. Uchemba said this encouraged him to start a giving initiative and that he spoke with a government official about it.
Rather than encourage him, the actor said the politician advised him to keep his money or invest it rather than give people he would gain nothing from. Uchemba said he then realised that the people in power do not care.
The actor spoke on how society's problem was too big for only him to solve and that celebs should not feel like it is not their business to help people because they are not in government. According to him, we are all we have and people are blessed in order to bless others.
In the caption of the video, the actor wrote:
"After more than 30 years I've been alive what I've always heard is CORRUPTION and how is has ravaged Nigeria, but the truth is we've talked a lot and done very little about anything. The truth is some of the people in leadership don't care about us. It's a painful truth but it's the truth. I have decided to talk less and do more because at the end of the day we are all we have. We have to start taking responsibility and care of ourselves. We need to first development ourselves then our environment. A new dispensation is coming, the beginning of a new era is almost here but the big question is you already to change the sphere you are called to???"
See his post below:
So touching.
Uchemba is no stranger to being in the news for his acts of charity. Legit.ng recently reported that the actor adopted an 18-year-old furniture maker.
The actor made the announcement in a recent post shared to his Instagram page in which he recounted how he met the young furniture maker whose dream is to one day become an economist.
Uchemba who revealed Demola's smartness caught his attention, said he invited the boy over to his house and after hearing more about him, decided to adopt him and sponsor his education as well.
PAY ATTENTION: Do you have news to share? Contact Legit.ng instantly
Nigerian community where children hustle to drink dirty water | Legit TV
Source: Legit