Photo news: Students wear nose mask, wash hands in Oyo state
Students of Iseyin District Grammar School, Iseyin, Oyo state, were recently pictured abiding by the strict guidelines by the ministry of health and the state government as a way of reducing the spread of the deadly Coronavirus pandemic in Nigeria.
During a visit to the school in Oyo state, the Senior Secondary School (SSS3) and Junior Secondary School (JSS3) students were made to go through the process of washing their hands, and having their temperatures checked before being allowed into the school premises.
Legit.ng correspondents who visited the school confirmed that these guidelines were strictly monitored by a number of teachers who were at the gate alongside the security men who ensured that the students waited to wash their hands with the water and soap provided at the entrance.
Such was the compliance that some of the students who were sweeping the premises, cutting grass had their nose masks on while carrying out the assignment.
When our correspondents entered the premises to check out the classrooms to see if they were practicing physical distancing, not only were the students seated apart, they also had a bucket of water and soap at the entrance of the classrooms.
The teachers and school heads told Legit.ng that this had been the practice since the state government gave the go ahead for the students and teachers in terminal classes to resume.
As at Thursday, 23 July, 2020, Oyo state had recorded a total of 2,219 confirmed Covid-19 cases out of which 1,079 are still on admission while 1,120 have been discharged. 20 persons have lost their lives so far in the Pacesetter state.
Below are some of the pictures from the visit to the school, as captured by Emmanuel Osodi: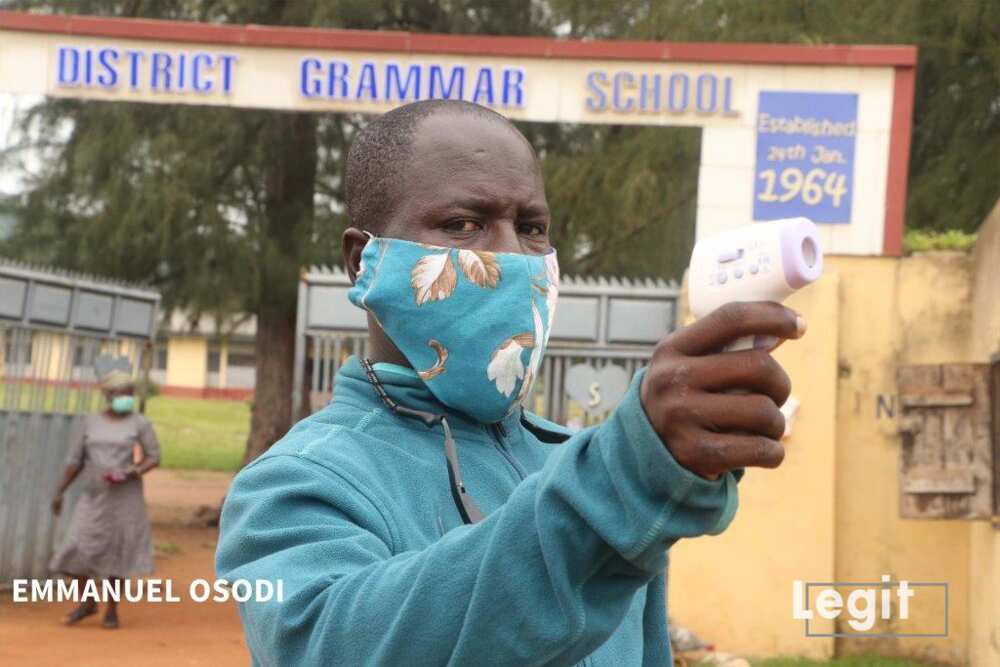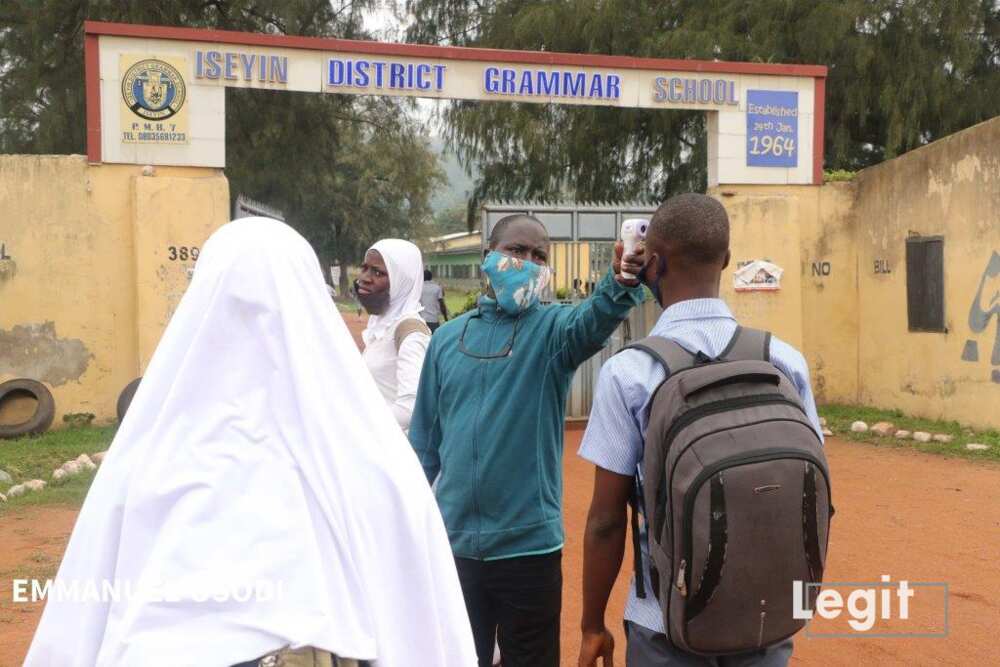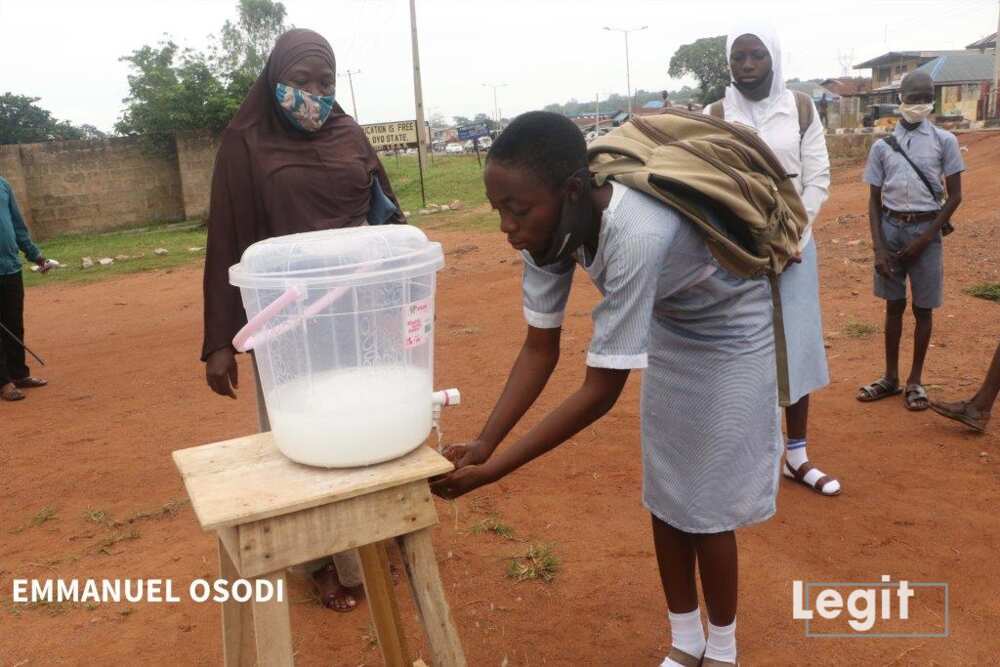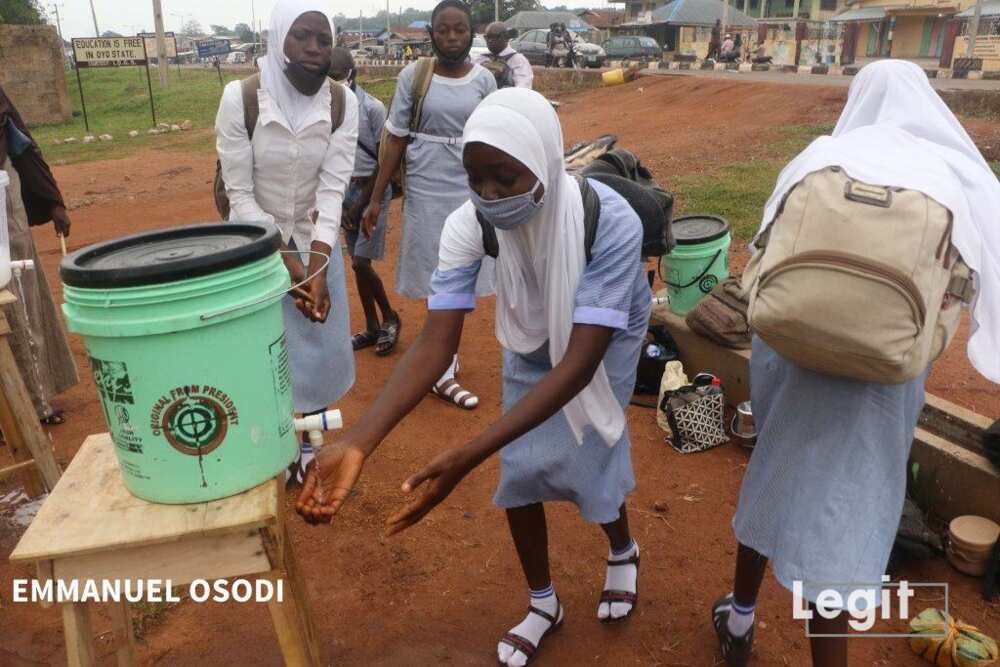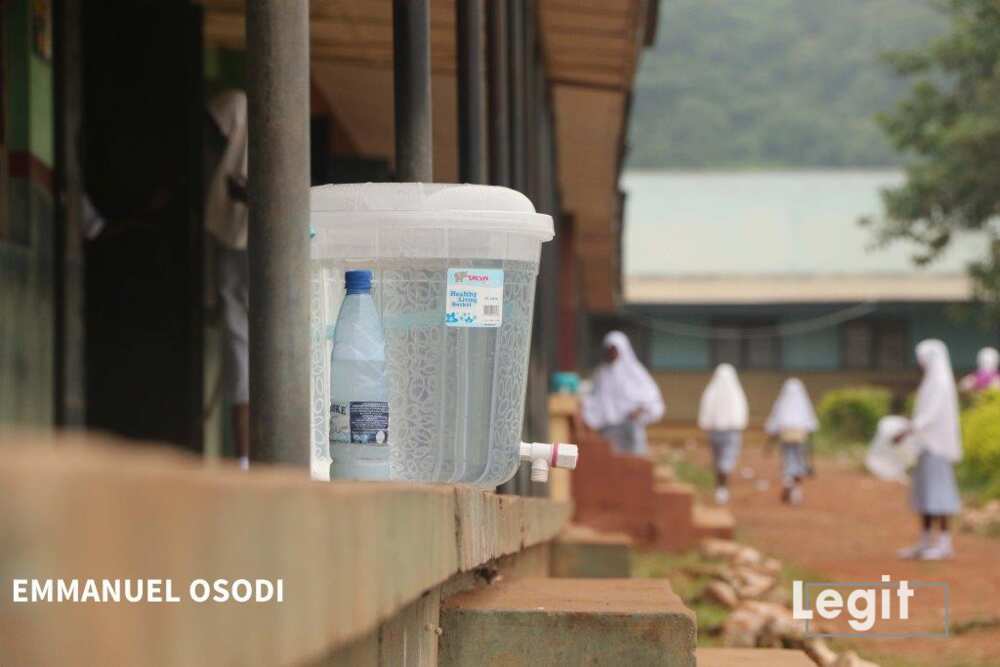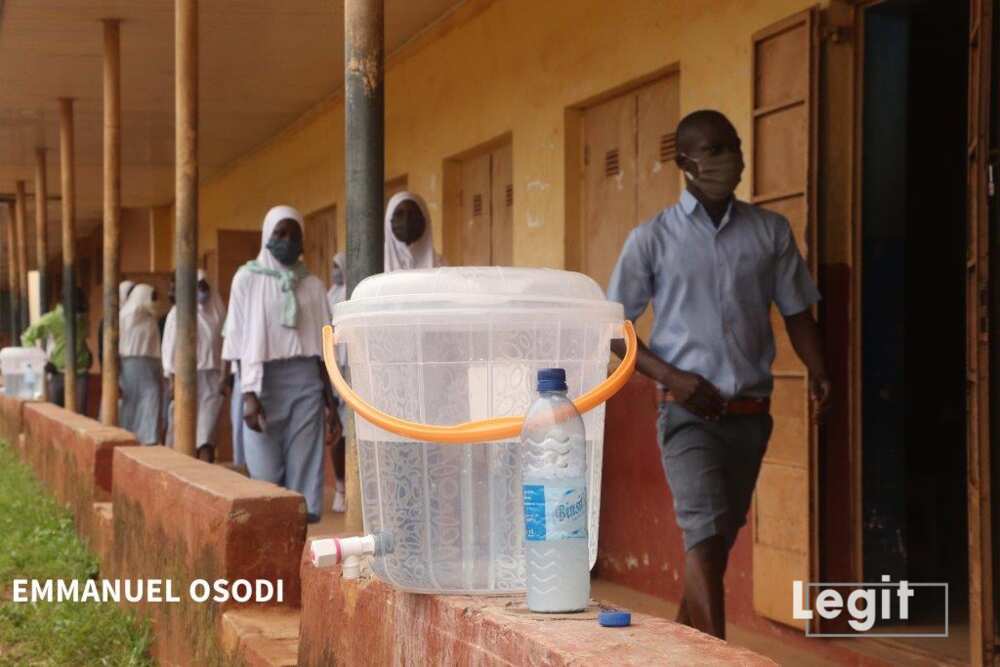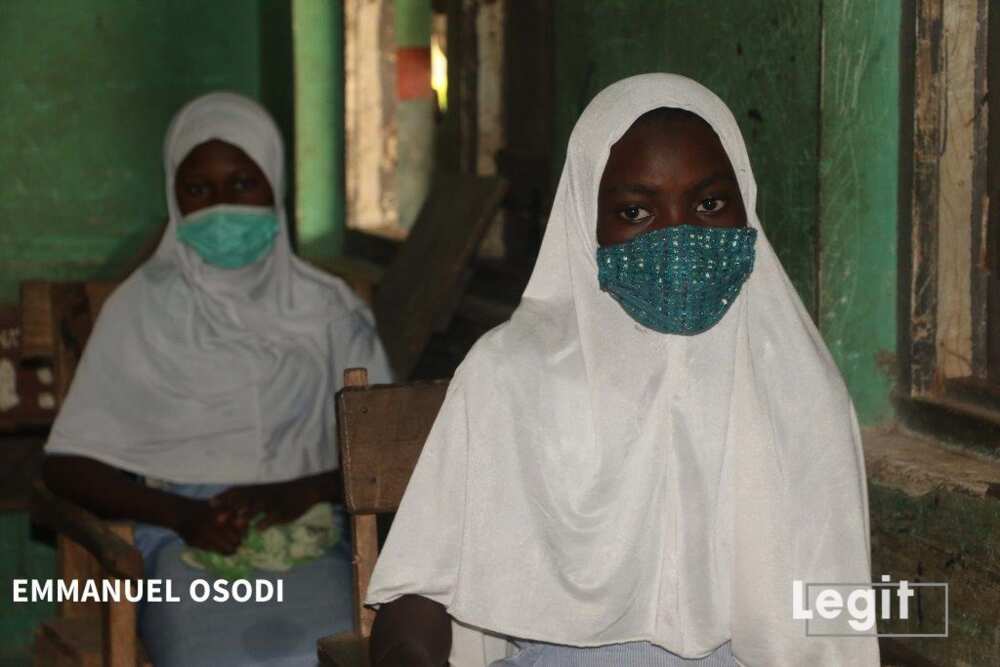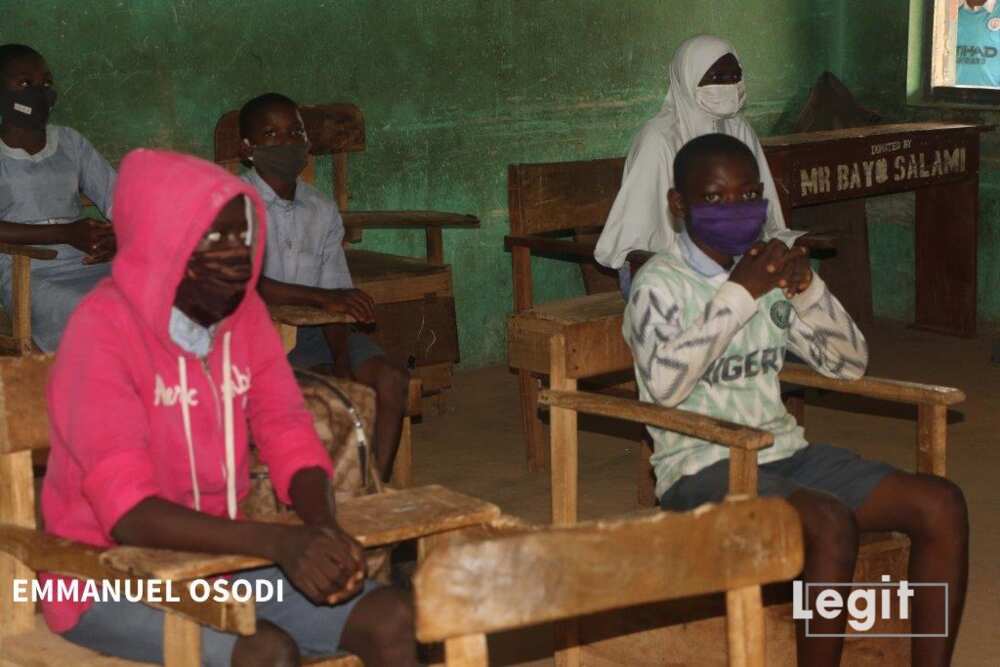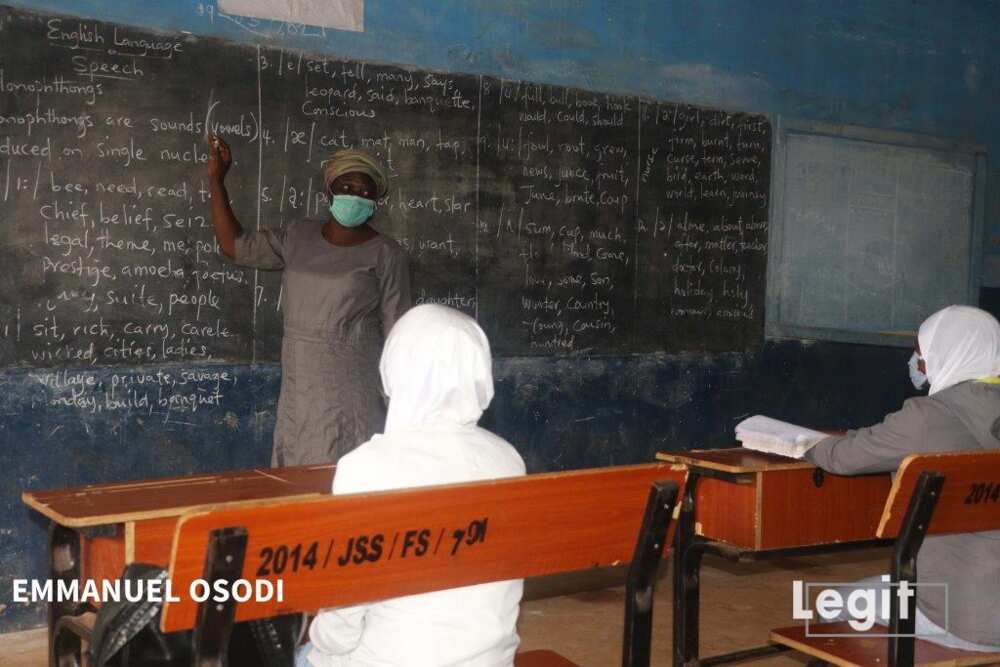 Source: Legit.ng