U-iB Shield, a revolutionary device that guarantees 100% protection against COVID-19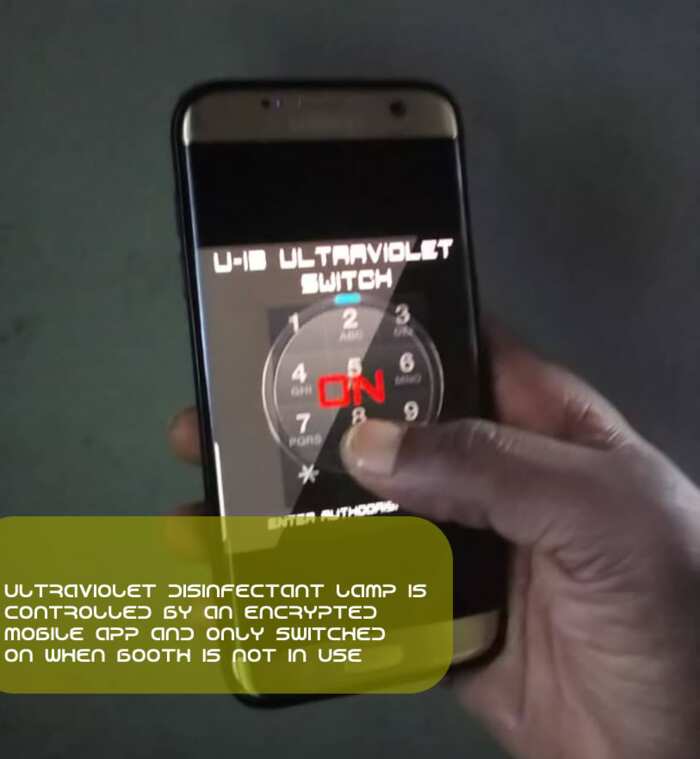 U-iB Shield Device also eliminates the need for Facemasks and Social Distancing Protocols in such public gatherings or meeting. A Nigerian startup oasis after time innovation has invented a global solution that can guarantee 100% safety with reopening of schools, churches, cinemas and other public places.
Founder of the startup Onos Temienor said that the Ultraviolet Insulation Booth or personal safety Booth Device eliminates the use of facemask and the need for social distancing protocol in churches, schools, cinemas e.t.c.
See features, photos and video of the Personal Safety Booth or Ultraviolet Insulation Booth in action, below:
The U-iB Shield
* 100% safe gathering in Churches, Mosques, Schools, Cinemas, Eateries, Stadiums and even Airplanes
*Eliminates the need for Facemasks, Faceshields or social distancing in a gathering or meeting
*Collapsible booth can be folded and easily transported to any location
*Ultra-violet dry disinfectant cleans booth without getting it wet or sticky
*Inbuilt USB port keeps all your devices energized
*Glowing Power-box stores enough current to keep booth running for 3 hours after a blackout
See more photos below: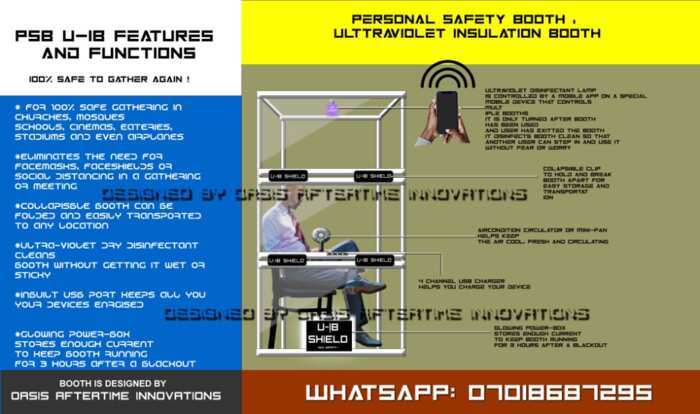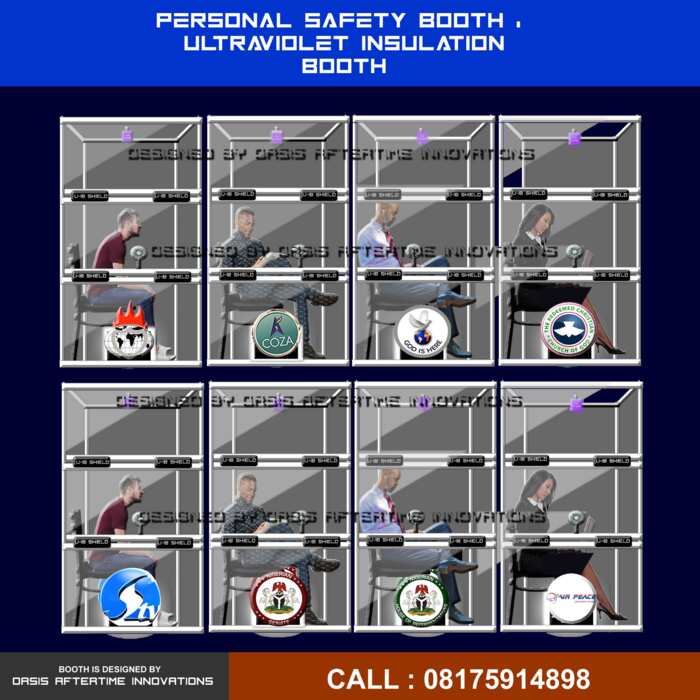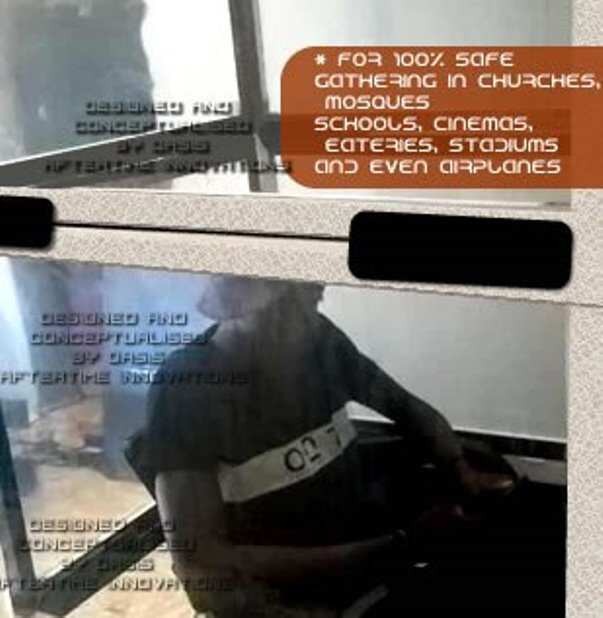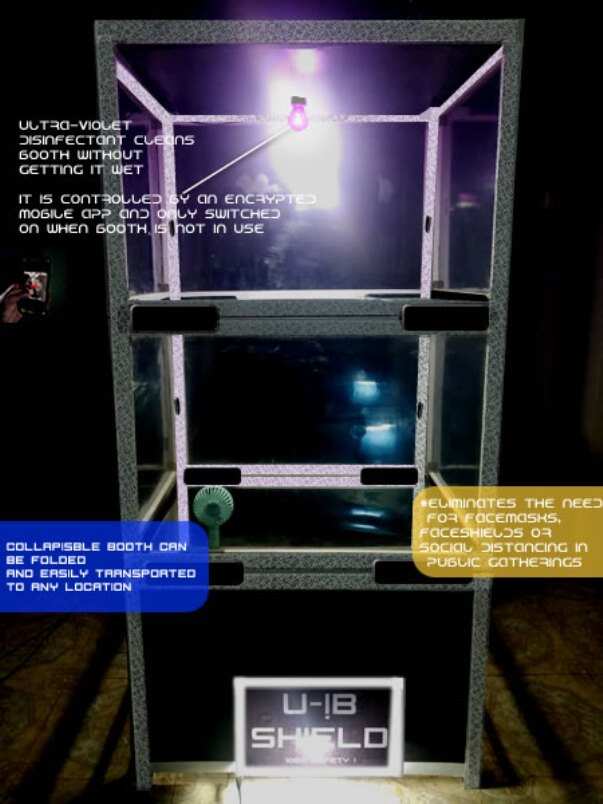 Click here for more information: https://deogratiasnews.name.ng/nigerian-startup-unveils-u-ib-shield-revolutionary-device-that-guarantees-100-protection-against-covid-19-in-churches-schools-cinema-and-other-public-gatherings/.
[Sponsored]
Source: Legit.ng