Groups launch campaign to regulate trans-fat consumption
- The Network for Health Equity and Development has launched a campaign to regulate trans-fat consumption
- The NHED also warned that the impact of trans-fats could be far more insidious in the COVID-19 climate
- Trans-fat consumption increases the risk of heart attack and death with an estimated 540,000 fatalities globally in 2010
PAY ATTENTION: Click "See First" under the "Following" tab to see Legit.ng News on your Facebook News Feed!
As part of efforts to regulate the consumption of trans-fats, some civil society organizations in Nigeria have launched a series of public service announcement aimed at enlightening the public on the harmful effects of hydrogenated fats.
At a virtual event recently projected from Abuja, the Network for Health Equity and Development (NHED) and Corporate Accountability and Public Participation Africa (CAPPA) unveiled the Public Service Announcements for use by public health groups.
The groups expressed concern on the public health dangers which trans-fat causes, cautioning that the impacts would be far more insidious in the COVID-19 climate unless something is done urgently.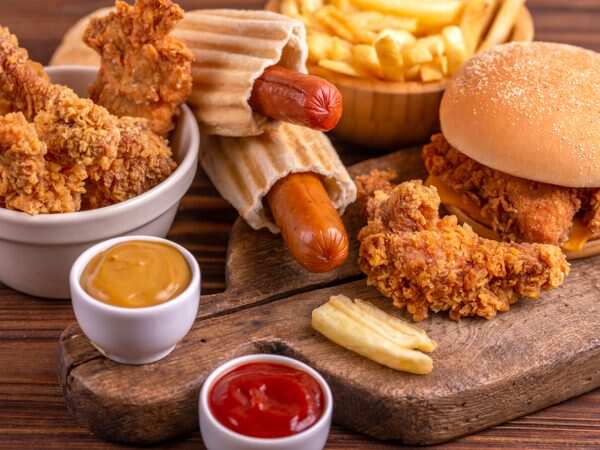 PAY ATTENTION: Install our latest app for Android and read the best news on Nigeria's #1 news app
Speaking during the virtual launch, the Executive Director of CAPPA, Akinbode Oluwafemi, cited research findings which revealed that sustained high trans-fat in the body, leads to increased bad cholesterol, lowered good cholesterol, coronary heart disease, dementia, Alzheimer's disease and other cognitive diseases.
Oluwafemi added that trans-fat consumption also increases the risk of a heart attack and death with an estimated 540,000 fatalities globally in 2010, according to the latest available data. Of this number, 1,261 were recorded in Nigeria.
Dr Jerome Mafeni, NHED technical adviser on the project for eliminating trans-fats, explained that: "Industrially produced trans-fatty acids are silent killers which very few people know about yet they are present in many of the foods we all love to eat."
Trans-fats are a form of unsaturated fat associated with a number of negative health effects.
Artificial trans-fat is created during hydrogenation, which converts liquid vegetable oils into semi-solid partially hydrogenated oil. Trans-fat can also be found naturally in meat and dairy.
Meanwhile, some experts have warned that Nigeria should take necessary action to tackle tuberculosis (TB) in the country, noting that it is worse than the coronavirus.
The experts made the comment at the Pre-World TB media briefing in Abuja on Wednesday, March 17.
They called on the Nigerian government to pay serious attention to TB, stressing that it is a more dangerous disease than the dreaded COVID-19.
Doctors share their experience working in a Lagos isolation centre | Legit TV
Source: Legit