Kanye West says he's tried divorcing Kim Kardashian after she met Meek Mill in hotel
- American celebrity Kanye West has left people worried again after claiming he wanted to divorce his wife after she met another man at a hotel
- The father of four added he was hiding in a ranch after attempting to save his daughter's life
- Kanye accused his wife and mother-in-law Kris Jenner of attempting to run his life
American rapper Kanye West has launched another tirade of attacks against his wife Kim Kardashian and her mother Kris Jenner.
After accusing Kim and her mum of trying to control him, the father of four has said he has been trying to divorce the mother of his children.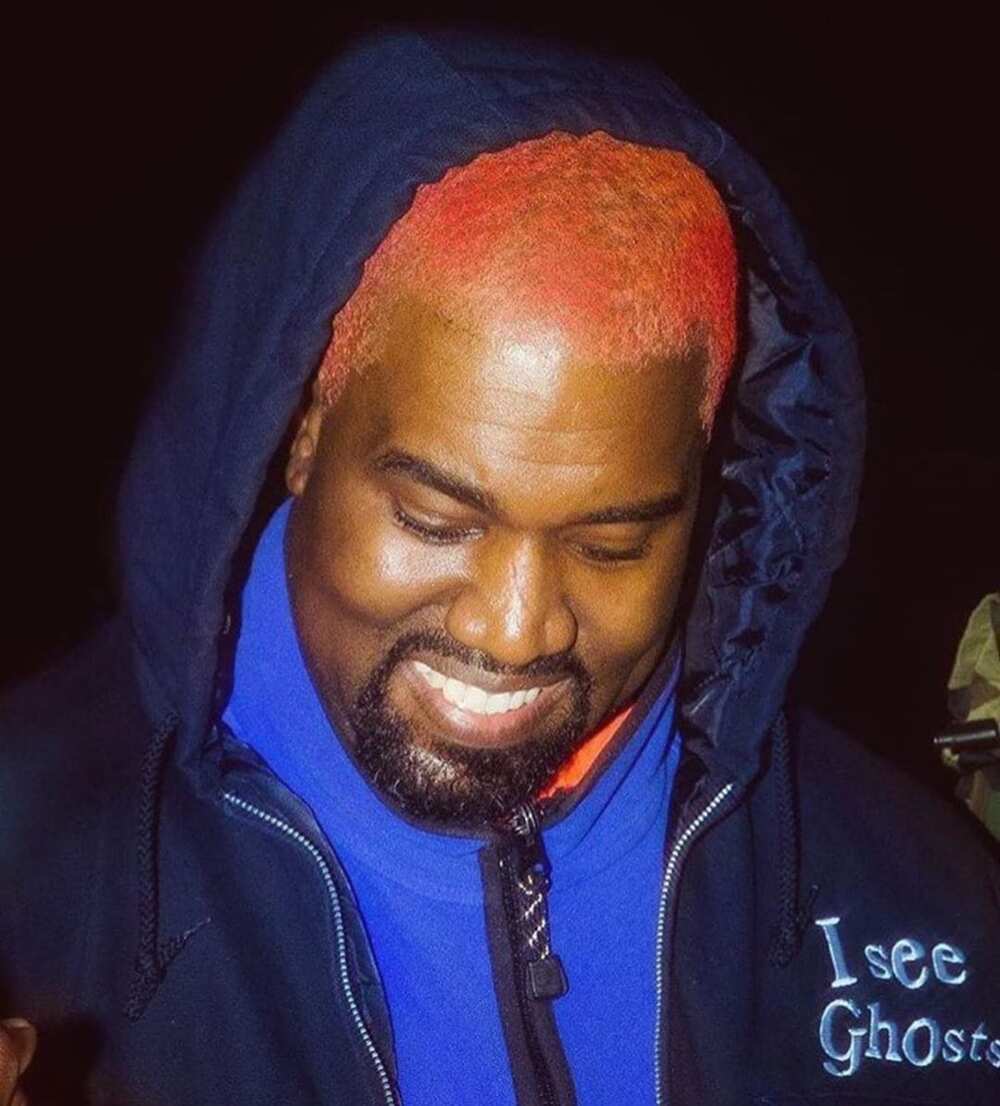 Days after announcing his quest for presidency, Kanye claimed in a series of tweets that his wife met up with rapper Meek Mill at a high-end hotel in the US.
One of his erratic tweets claimed he felt disrespected when his better half chose to have a chat with his fellow musician at The Waldorf.
"They tried to fly in with two doctors to 51/50 me. I have been trying to get divorced since Kim met with Meek at the Waldorf for prison reform," he wrote.
The 43-year-old further said he reached out to Meek and the two settled whatever issues were between them respectfully.
He added that his wife and Kris were out of line to try having him committed in a mental institution.
Kanye was aggravated by a statement the two had released without consulting him.
The father of four termed his wife's actions as "white supremacist."
A day before flying off the handle, Kanye claimed his wife considered aborting their first daughter North West.
In a series of heated posts on Twitter, the God Is King rapper claimed he was posted up in his ranch after trying to save his daughter's life.
He even claimed Get Out, a 2017 thriller about white supremacy was based on his real life and experiences with the Kardashian-Jenner family.
"I put my life on my God that North's mom would never photograph her doing playboy and that's on God I'm at the ranch, come and get me," Kanye wrote.
The God Is King rapper in one tweet, claimed his wife and reality star, Kim Kardashian, was trying to use a doctor to lock him up.
He also had a few words for his mother-in-law and Kardashian momager, Kris Jenner, who he claimed was part of those trying to lock him up.
In one tweet, he warned her to not play with him and stated that she and that 'calmye' - her black boyfriend - are not allowed around his children.
PAY ATTENTION: Do you have news to share? Contact Legit.ng instantly
There is no rosy marriage - Zack Orji shares reasons why many marriages end in divorce | Legit TV
Source: Legit.ng