By Chinenye Ugonna
Rape is greatly frowned upon in the world, especially by women. In the past few months, it is alarming that rape cases have been on the rise. Women are coming out in turns to speak up on sexual abuse and their experiences have created conversations both physically and digitally. However, here are four rape cases that left Nigerians frustrated while seeking reforms on rape laws:
1. JusticeForUwa
Vera Uwaila Omozuwa was a 22-year-old lady who was raped and murdered by four men in a Redeemed Christian Church located in Edo state. This devastating event took place on Wednesday, May 27. She was reportedly studying at the church before the gruesome incident occurred. She was found half-naked in the pool of her own blood where she also served as a member of the church choir.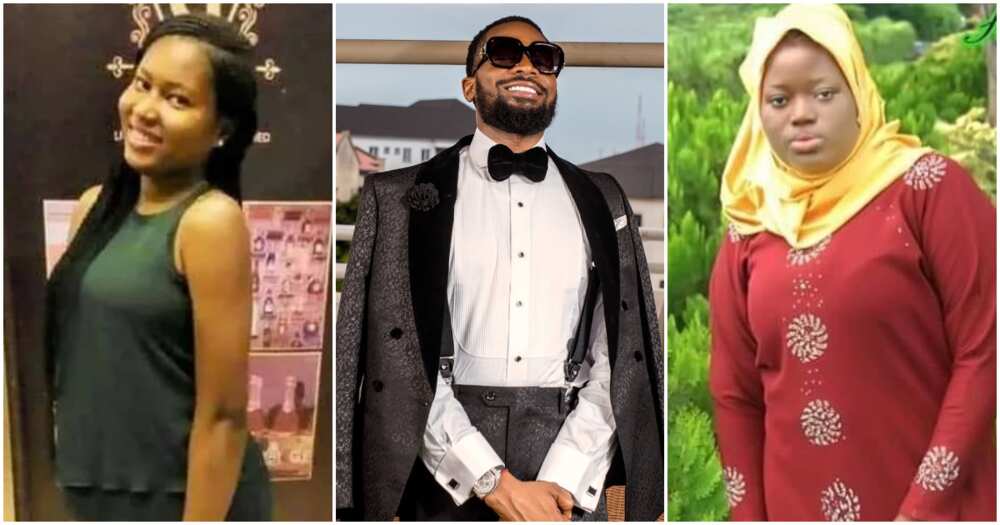 Meanwhile, the doctors' efforts to save her proved abortive when she died three days later, Saturday, May 30. This sparked outrage by Nigerians. Nigerians took their frustration to social media by creating the hashtag #JusticeForUwa. Nigerian citizens took it to the streets by staging a protest. Some activist groups also came together to appeal to the government to declare a national crisis on rape.
2. Dbanj's rape allegation
Nigerian entertainer, Oladapo Oyebanjo popularly known as D'banj has been under severe scrutiny by Nigerians after he was accused of rape by Ms Seyitan Babatayo. Ms Seyitan took to Twitter to reveal what transpired between her and D'banj while she demanded an apology. She wrote that D'banj gained access to her hotel room and raped her in December 2018.
Meanwhile, D'banj blatantly denied the allegations and proceeded to sue his accuser of N100 million in which she was also detained for two days. This single act of D'banj brought him to the lips of many who blamed his actions on his status in society. Nigerian came together to fight for Ms Seyitan. Several petitions have been written against the entertainer and over N1m has been raised and remitted to Stand To End Rape (S.T.E.R) based on this matter.
3. Barakat Bello
It was a very sad day for the family of Barakat Bello on hearing the news that she was raped and matcheted by hoodlums. It is believed that the hoodlums came to her apartment to rob when they saw her naked in the bathroom, raped, and killed her. The 19-year-old was a student of the Institute of Agriculture, Research and Training in Ibadan. Following this tragic incident, Nigerians took to social media to demand justice for Barakat. A hashtag #JusticeforBarakat was also formed in her favour.
4. Farshina Ibrahim
Farshina is a 12-year-old girl that was gang-raped by 11 men in Jigawa state. All 11 men who allegedly committed the crime were arrested. One of the suspects revealed that they had raped the victim on several occasions. Although this did not cause as much stir online, that did not stop people from airing their views on the issue.
Meanwhile, a group called Say No Campaign said that FG must take responsibility for increasing cases of rape in Nigeria.
A statement signed by the co-convener of Say No Campaign, Ezenwa Nwagwu lamented that the Nigerian society has become acutely unsafe for children and worse off for the female gender.
How trigger-happy police officer shattered Tina's dreams of becoming a doctor | Legit TV