NiMet predicts cloudy, thundery weather for Saturday to Monday, July 20
- There will be cloudy weather condition in Nigeria from Saturday according to NiMet
- According to the agency, some regions like southeast will experience rainfall ctivities
- Meanwhile, cold clouds will be experienced in Yobe
PAY ATTENTION: Click "See First" under the "Following" tab to see Legit.ng News on your Facebook News Feed!
As Nigerians continue to battle coronavirus, Nigerians have been told to expect cloudy, thundery and rainy weather conditions from Saturday to Monday across the country.
This prediction was issued by the Nigerian Meteorological Agency (NiMet) in their Weather outlook released on Friday, July 17, in Abuja.
It also said respite in weather activity was observed over most parts of the South-West inland and coasts.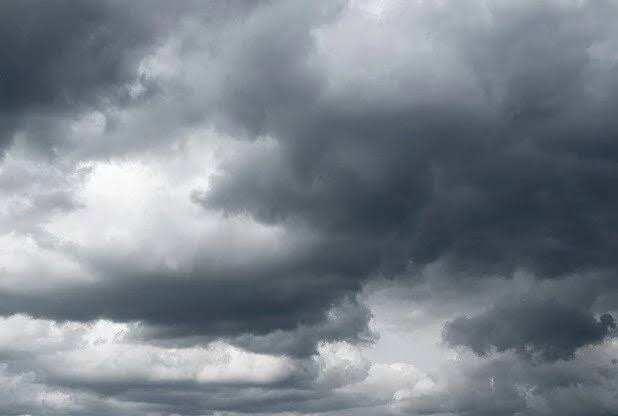 According to the agency, there will be rainfall activities over the following areas.
1. South-East
2. Central and North-East axis,
It said cold clouds will be observed over the following states
1. Yobe
2. Bauchi
3. Jigawa
4. Adamawa.
NiMet also claimed that there will be prospects of thunderstorms over the following areas on Saturday morning.
1. Kaduna
2. Gombe
3. Southern Borno
4. Adamawa
5. Bauchi
6. Taraba
The agency further predicted few thunderstorms over most parts of the north as the day progressed.
It also added that the following states will be cloudy in the morning, with chances of thunderstorms.
1. Benue
2. Nassarawa
3. Abuja
4. Niger
5. Kogi.
Meanwhile, in another development, students of tertiary institutions in the country are mounting pressure on the federal government to announce a date for the resumption of schools within two weeks or face massive protests.
The ultimatum was given by groups comprising the National Association of Polytechnic Students (NAPS), National Association of University Students (NAUS) and National Association of Colleges of Education Students (NANCES), at a virtual meeting.
The students faulted the federal government's handling of schools reopening amid the COVID-19 pandemic.
They called on the minister of education, Mallam Adamu Adamu, to reconsider the participation of Nigerian students in the West African Senior School Certificate Examinations (WASSCE).
The groups insisted that the exams can be written while observing social distancing and other safety protocols,
They noted that it doesn't seem like coronavirus would be eradicated anytime some.
The students asked the government also to stop salaries of university teachers and other officials for advocating the continued closure of schools without proffering solutions to the COVID-19 pandemic.
COVID-19: Parents speak on allowing their children return to school | Legit TV
Source: Legit