Nigerian Twitter users share advice on love and relationships built on free SMS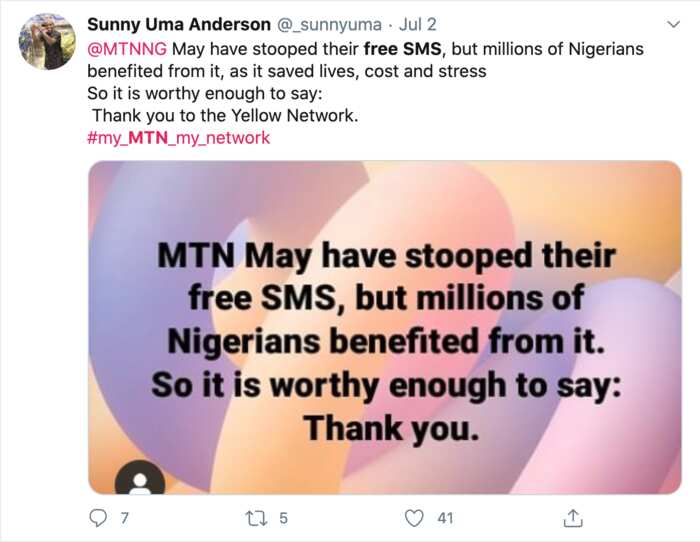 - Nigerian Twitter users have formed bonds during the lockdown using free SMS
- Memes and witty messages have greeted the end of MTN's free offer
- Over four billion free text messages have been shared by Nigerians for the 93 days of the offer
Since Saturday, July 4, Nigerian Twitter users have taken to the medium to share tips for good luck and take jabs at relationships that blossomed during the lockdown which began on April 1, 2020.
Millions of Nigerians have since become invested in the free SMS packages offered by companies such as MTN Nigeria. From the comments online and on social media, many used the palliative - which involved 10 free SMS per day - as a means of checking up on loved ones, teaching aids, etc.

Initially, the free SMS idea was met with hesitation but it quickly became a favourite among lovers and those who were not so lucky in the love department. It was a source of banter on Twitter and an early morning reminder for those who were not in relationships.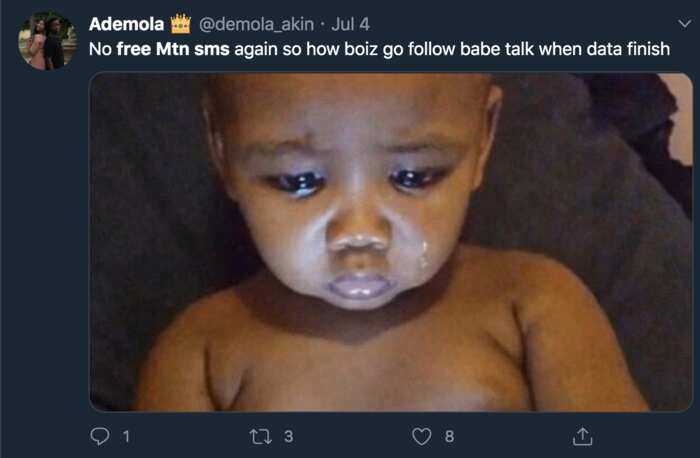 After 93 days of the offer from MTN Nigeria, Twitter users have once again returned with witty messages to the company, complaining that the relationships built on the package may be on shaky ground. In June, the company announced the extension of the plan which was originally slated for three months.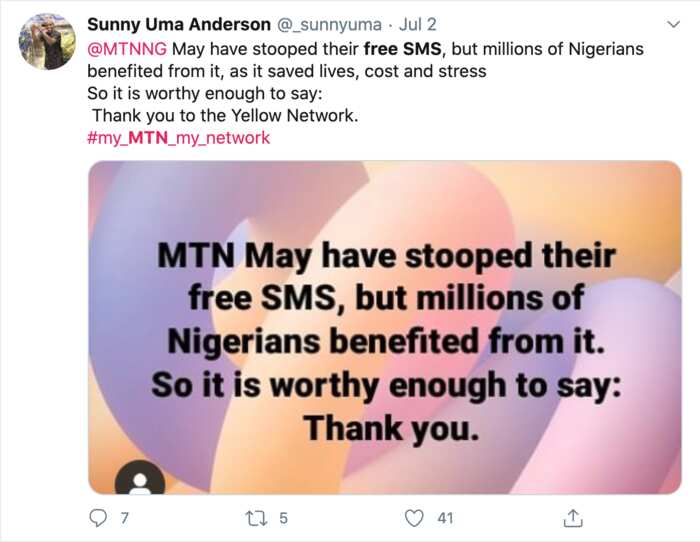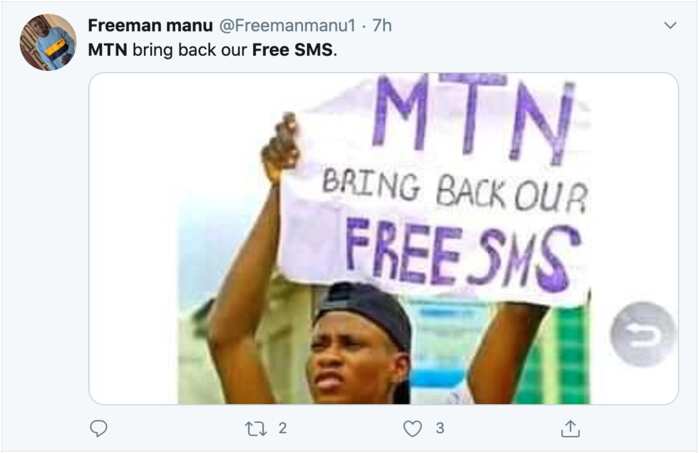 The one-month extension ended on June 30, 2020, and numerous users can be seen with cardboards emblazoned with requests for the return of the offer.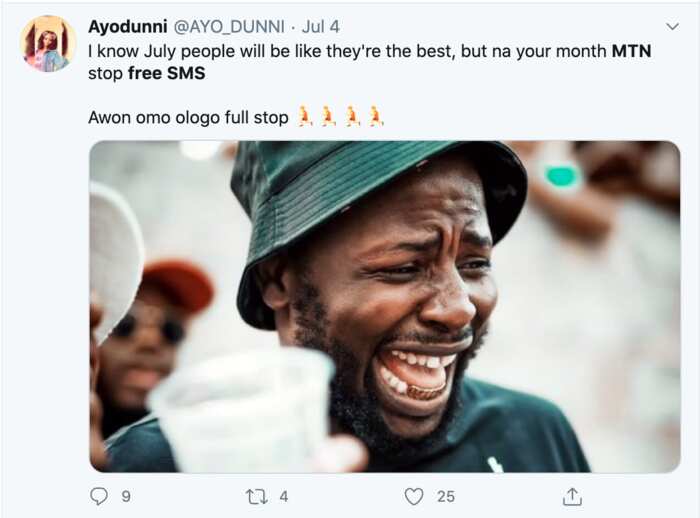 Others have taken the time to blame the end of the offer on the month of July and those born within the month. However, all things must come to an end, despite the funny memes and the relationships that have thrived from the offer.
[Sponsored]
Source: Legit.ng