Dannielynn Birkhead bio: Where is Anna Nicole Smith's daughter now?
Dannielynn Birkhead is a former child model. She is the daughter of Kentucky-based photographer Larry Birkhead and the late iconic model and actress Anna Nicole Smith. Even though Dannielynn enjoyed her mother's love for only five months of her life, she is being raised with no shortage of love and attention.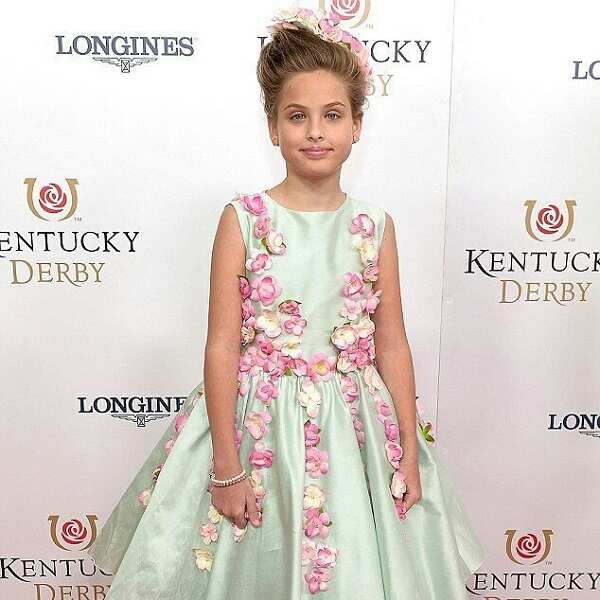 Dannielynn Birkhead was born into Hollywood fame; her delivery was even televised, but unlike many child stars who grow in the public eye, she is being raised far away from the glitz and glamour of Hollywood.
Profile summary
Name: Dannielynn Hope Marshall Birkhead
Date of birth: September 7, 2006
Place of birth: Nassau, Bahamas
Nationality: American
Height: 1.42 m
Weight: 46 kgs
Zodiac sign: Virgo
Parents: Anna Nicole Smith, Larry Birkhead
Sibling: Half-brother Daniel Wayne Smith (deceased)
Occupation: Former child model and reality TV personality
Net worth: $10 million
Dannielynn Birkhead biography
Dannielynn Birkhead came into this world on September 7, 2006, in Nassau, The Bahamas. Her mother was late Playboy model and reality TV star Anna Nicole Smith while her father is Kentucky-based photographer Larry Birkhead.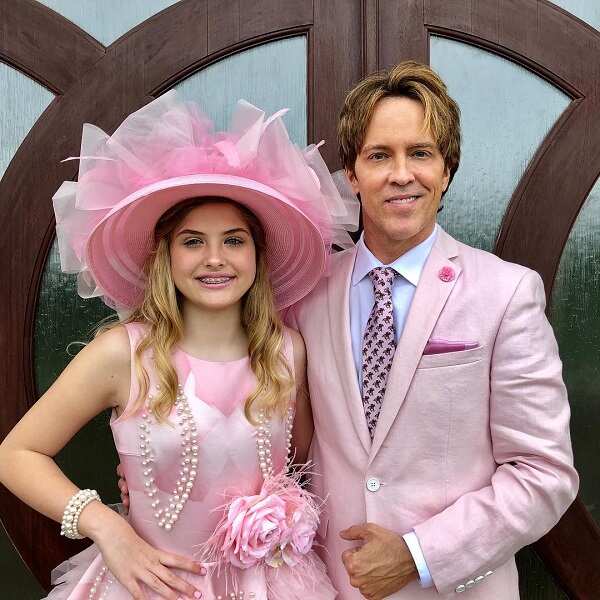 How old is Dannielynn Birkhead now? Anna Nicole Smith daughter age is currently 14 years old.
Dannielynn is the second and only surviving child among Anna Nicole Smith kids. Her older half-brother, Daniel, died from accidentally ingesting too many illicit substances a few days after she was born. Daniel died while visiting his mother and baby sister in the hospital three days after Dannielynn's birth.
Sadly, Anna Nicole Smith also died from consuming too much prescription medicine at the Seminole Hard Rock Hotel and Casіno in Hollywood, Florida, in February 2007. Dannielynn was only five months old when her mother died.
Shortly after the sad event, custody and paternity battle for Anna Nicole Smiths daughter quickly began.
Dannielynn's paternity and custody lawsuit
Several men claimed paternity of Dannielynn, including Howard K. Stern, Mark Hatten, Frédéric Prinz von Anhalt, and Smith's former bodyguard, Alexander Denk.
Anna Nicole had named Howard K. Stern as the father on Dannielynn's birth certificate, but Birkhead was sure that the child was his. Birkhead and the model were together for two years before their relationship ended.
Nearly six months into the pregnancy, Smith left Birkhead and the USA after a fight between them and moved to the Bahamas.
Anna Nicole Smith did not contact him again and he never got to see her again.
Months later, he found out she was in the Bahamas, and that she had given birth to their daughter after watching her delivery on an entertainment show. He was also unhappy about not being in the delivery room when his daughter was born.
Birkhead won the custody case after a DNA test proved that he was the father of the baby. After gaining custody of his daughter, he changed her surname to Birkhead.
Dannielynn Birkhead inheritance lawsuit
Birkhead continued the legal battle that Anna started against her deceased octogenarian husband's estate. Smith claimed her husband promised to leave her more than $300 million, in addition to the cash and gifts she received during their marriage.
In August 2014, federal court judge David O. Carter ruled that Dannielynn Birkhead would not receive $44 million from the estate of E. Pierce Marshall, the late son of J. Howard Marshall II.
Birkhead was hopeful that Dannielynn would receive a substantial amount of money in sanctions. However, Judge Carter, denied the request, ruling that there was just no evidence before the court that justified awarding the sanctions against Pierce Marshall's estate.
Where is Anna Nicole Smith daughter now?
She is no longer the baby that was fought over a decade ago, she is now a beautiful teenager. Dannielynn still lives with her father in Kentucky; he is raising her away from Hollywood.
Anna Nicole Smith's daughter was a child model. At age six, she participated in a modeling campaign for Guess Kids.
Paul Marciano, Guess' creative director, stated that:
"Dannielynn has the same playful spirit that her mother had on a set."
Dannielynn did not stop modeling because she stopped receiving offers, she made the decision to stop because she was not interested in the job. Her father told ABC News "20/20"
I've had companies call me since and ask for her to model, and that answer's no. She doesn't show any interest in it. She wants to be a kid.
Dannielynn has featured in some TV projects in the past. She was in the documentary Life After Anna Nicole: The Larry & Dannielynn Story (2013). She has also appeared in True Crime with Aphrodite Jones, Celebrity Wife Swap, Entertainment Tonight, and Access Hollywood.
A documentary about her parents' 2-year romance, Hopelessly In Love: Anna Nicole Smith and Larry Birkhead, premiered in January 2020.
What does Larry Birkhead do?
Larry was a Kentucky native and celebrity photographer when he met Nicole. He still lives in Kentucky and he still works as a photographer. He is also into wholesale real estate investing.
Dannielynn Birkhead net worth
Reportedly, Anna Nicole daughter net worth in 2020 is estimated to be $10 million. In 2008, she was declared sole heir to her mother's estate worth $700,000.
Although a major tragedy changed the life of Dannielynn Birkhead before she could even talk, she is now a healthy and happy teenager with a promising future ahead of her, all thanks to her father.
Source: Legit