Hours after slamming Yari, FAAN hails Governor Makinde for obeying COVID-19 rules at airport
- Governor Makinde has been praised for his observance of coronavirus rules
- The governor was pictured washing his hands and observing other protocols
- Recall that the organization recently blasted an ex-governor for flouting the rules
PAY ATTENTION: Click "See First" under the "Following" tab to see Legit.ng News on your Facebook News Feed!
Governor Seyi Makinde of Oyo state has been praised for observing all safety protocols at the arrival hall of Port Harcourt International Airport.
The governor was praised by the Federal Airports Authority of Nigeria on Wednesday, July 15, in a tweet sighted by Legit.ng.
This comes hours after the organisation lambasted former governor of Zamfara state, Abdulaziz Yari, for violating COVID-19 rules.
Legit.ng reported that the FAAN said the former governor refused to adhere to the protocols and procedures put in place by the federal government through the Presidential Task Force (PTF) on COVID-19.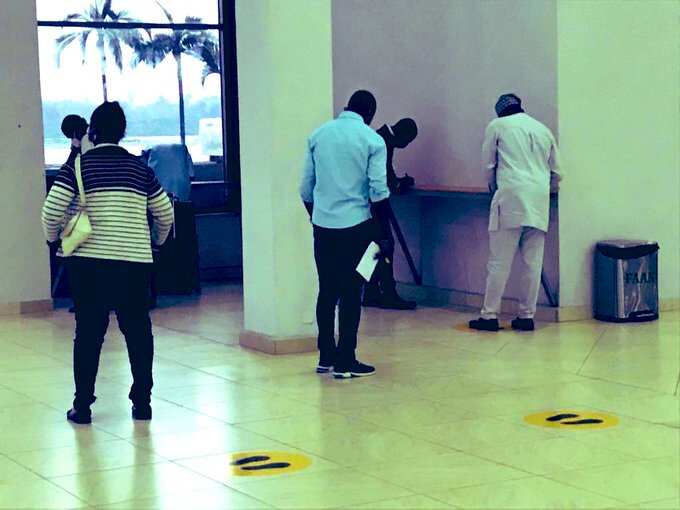 Legit.ng had also reported that the National Bureau of Statistics (NBS) says 24 per cent of households in Nigeria do not have sufficient soap to wash hands to prevent the spread of COVID-19.
The NBS stated this in a report released on Tuesday, July 14.
According to the report, seven per cent of households reported insufficient water for washing hands.
"The most readily available COVID-19 preventative measure is washing hands with soap and water; however, insufficient access to soap and water for washing is a hindrance for some households," the report stated.
Also, analysis of the report showed that 73 per cent of respondents reported wearing a mask and 77 per cent washing their hands all or most of the time after being in public.
"The vast majority of respondents practice safety measures to minimize the risk of contracting the virus," the report disclosed.
Prevention measures for COVID-19 include washing of hands, social distancing and wearing of masks.
Experts say the government can focus on addressing the challenges in the slums like water shortages and unemployment. An estimated 80% of those infected with COVID-19 are asymptomatic meaning that they don't show any symptoms.
Health experts say by always washing hands or using alcohol-based hand sanitisers, people can be safe from coronavirus. Last month, a report by the NBS revealed that 42 per cent of hitherto employed Nigerians lost their jobs due to the adverse impact of the COVID-19 pandemic.
COVID-19: The burgeoning nose mask market in Lagos | Legit TV
Source: Legit.ng News