Man of the house should be a servant not dictator - Satisfied husband advises
- Damilola Praiseworth always thought husbands need to tower over their women
- Before getting married, the man thought his wife would do every chore for him without complaining because he was the man of the house
- After reading the Bible, the musician taught himself to be humble like Jesus Christ
PAY ATTENTION: Click "See First" under the "Following" tab to see Legit.ng News on your Facebook News Feed!
A man by the name Damilola Praiseworth has reckoned he was once shallow-minded before getting into marriage and learning about shared responsibility.
He said while he was dating his wife, he always pleased her so during their marriage she would serve him without complaining.
He cooked, cleaned and did all other house chores because once he was a husband, he would be treated as the man of the house and given his respect.
Boy, was he wrong? The tweep said he had quietly imagined scenarios of how his better half would serve him throughout their marriage and it excited him.
"I had built this huge expectation in my mind of how I would need to be treated as a husband," Damilola said.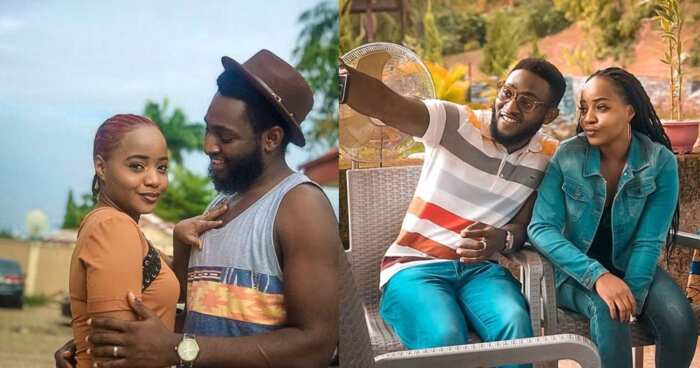 Each time the guy fantasised, he never pictured himself as a man who ever tried to serve his wife or cater to her needs.
The musician never saw cooking, cleaning or lifting a finger for his woman in the future.
To him, his wife would reward his goodness as soon as they said their vows and his days of sitting on the throne would immediately commence.
"Few months before we got married, I came across Luke 12:37 which said: I tell you the truth, he himself (Jesus) will seat them, put on an apron and serve them as they seat and eat," Damilola continued.
The happy husband said the Bible verse changed his life and he started viewing marriage through another lens.
If Christ had served humans without complaining, the tweep knew he too could follow his saviour's example.
PAY ATTENTION: Install our latest app for Android, read the best news on Nigeria's #1 news app
From then on, Damilola developed the need and urge to serve his wife completely.
In other news, a Githurai man stuck by his wife through 21 years of childlessness.
John Gitobu knew the woman of his dreams could not give birth but he avoided dumping her or judging her.
When his father asked him to walk away from his marriage and get another wife, John declined.
How much should a man have before thinking of marriage? | Legit TV
Source: Legit